Decided to cook up some pork tenderloins last night. Nothing fancy, just rubbed with DP Red Eye Express. Was gonna fire up the large, but glanced over at the MINI. Still feels like a new toy to me. Bet they would fit on it. Got it fired up to 400F and tossed them on. Yep, they fit. Oh yeah, Jack Daniels wood chips for smoke.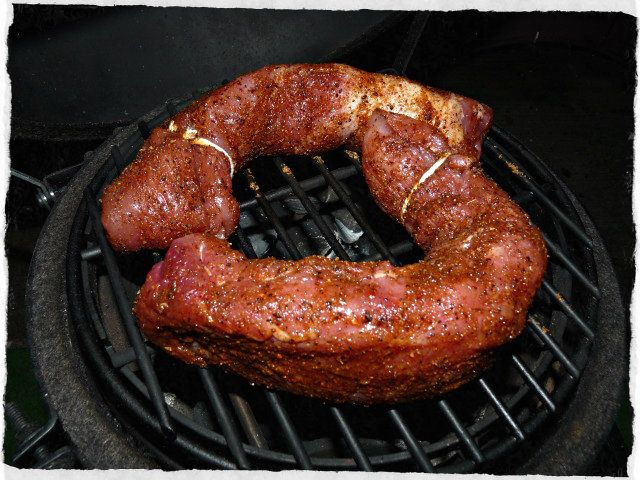 I thought I remembered tenderloins takeing me about 20 minutes on the large, but these ended up taking more like 30.
My plan was to pull them at 140-5, but I got distracted watching my buddy's kid. He just started walking 3 days ago and he was all over the place. Think they came off more around 160, but still plenty juicy, not dried up at all.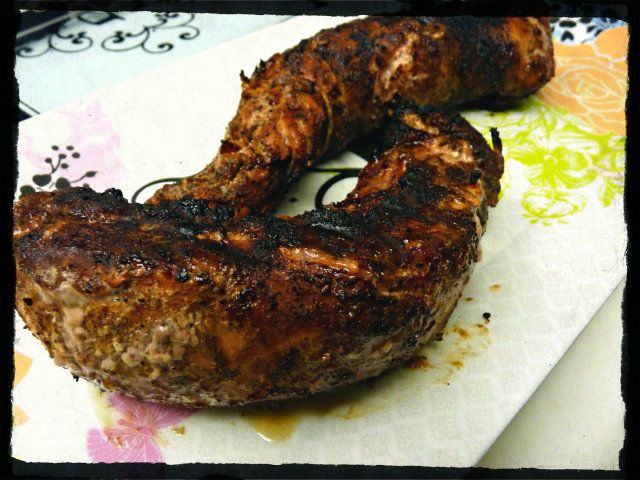 Didn't get any plated up pics, but the wife whipped up some mashed taters and some of the Pioneer Woman's mushrooms. Good meal for sure.
Rowlett, Texas
Griffin's Grub or you can find me on Facebook
The Supreme Potentate, Sovereign Commander and Sultan of Wings