It's almost Halloween and if you're cooking on your EGG, you may end up with more people knocking on your door asking for
pork chops
than candy! In case you're willing to share and want to please a crowd, we recommend warm
Margherita Pizza
,
FGL's Lemon Pepper Wings
or our favorite,
S'mores in a Cone
!

If you missed the 17th Annual EGGtoberfest here are the highlights Click Here Fall is upon us, and it's a great time for getting out to one of the many #EGGfests around the country - see a list here
New XL table and first cook
Threw this table together Saturday afternoon so I could finally break the XL in. The table is red cedar. I need to move the bottom shelf up 4" but for now the solution is pavers. The brisket was just rubbed and cooked indirect. I don't have the adapter for my Guru for the xl yet so I had to wing it. At 7am the egg was down to 200 so I cracked the vent a little and at 9 when I woke up again it was at 300. The brisket came off around 11 and seperated and seasoned the point and back on the egg in my CI skillet. I will post pics of the burnt ends later they are on my camera. Brisket came out very well and we all had brisket sandwiches during the Falcons game last night.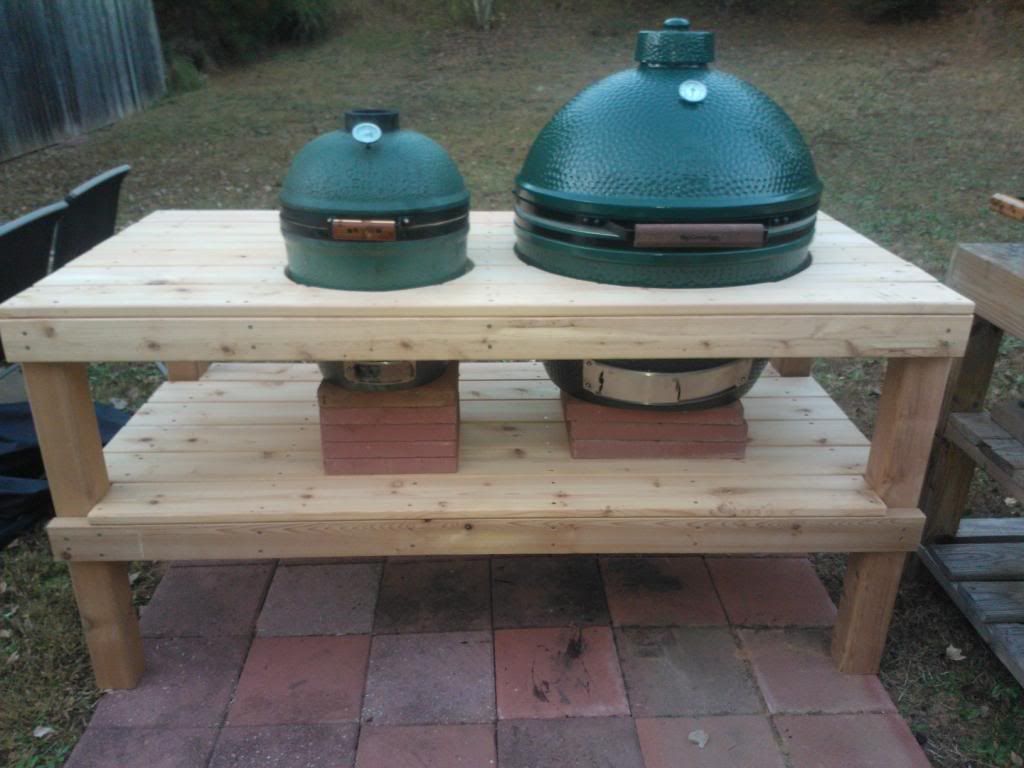 .
.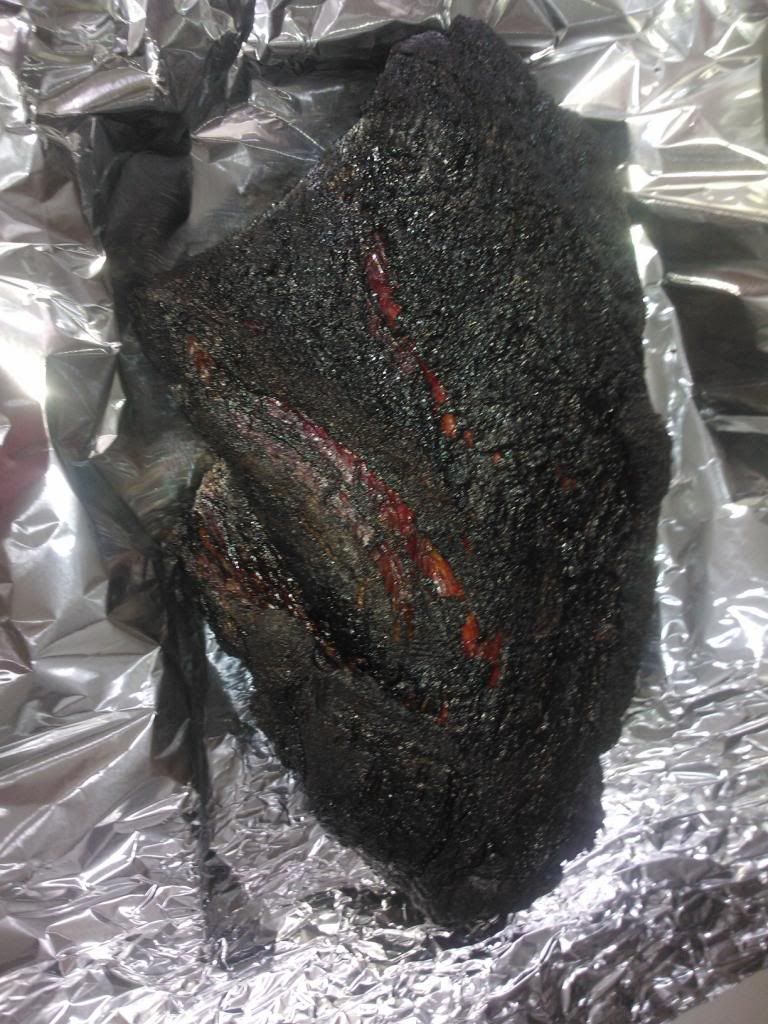 .
.