Well this has been a fun week to check the mail! I picked up the newest member of our Egg family last Friday when a new local dealer responded to my email and gave me a "Fair" deal during our State Fair!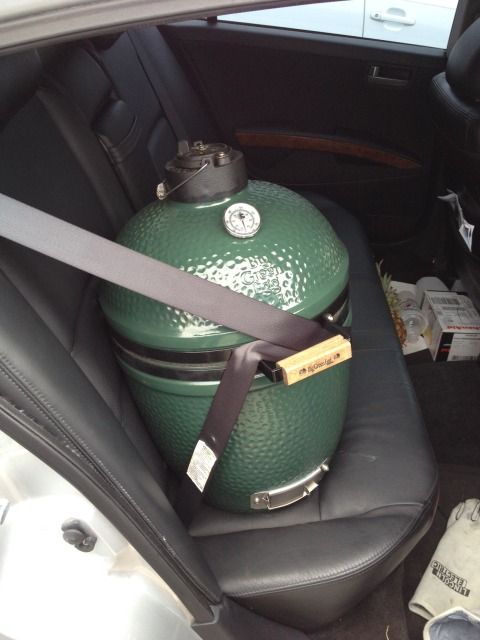 So I ordered the Ceramic Grill Stores
Small Woo / Pizza Stone Combo
after reading all the great advice the small eggheads on the forum had. The store is in Texas and it only took one day to get to my house!!
Then yesterday the doorbell rang and UPS-clause had another large box.
Ceramic Grill Works two-tier
Swing Rack
for the Large BGE and a Dizzy Pig Sampler pack with Dizzy Dust and Fajitaish.
Tonight I'm going over to a dinner party but they wanted me to make the Grilled Garlic and Orange Guacamole I made this weekend so I fired up the SBGE to roast the onions, garlic, and jalapeños.
It has been a great week to be a Egghead!!

I hope everyone is having a good week!
Large & Small
BGE
, CGW Two-Tier Swing Rack for
BOTH EGGS
, Spider for the Wok, eggCARTen & and Cedar Pergola my
Eggs
call home in Edmond, OK.