This has been one of those items that has been on my to-do list for I don't know how long. Something about a mayo based white bbq sauce has intrigued me ever since I first heard of it. Since it was a weeknight, I didn't have time to do it the traditional way, slow smoking chicken halves and then dunking them in the sauce before serving. I figured grilling some chicken breasts and basting them with the sauce would at least give me an approximation of what it would taste like, though. Plus it gave me something new to do with boring ole chicken breasts. So on to the pictures.
The chicken breasts got pounded flat and seasoned simply with salt and pepper. Then tossed on to the Egg at 400F with some apple wood chips.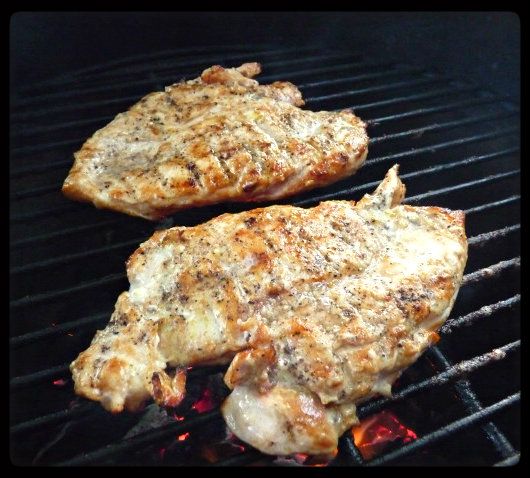 I basically grilled it for 4 minutes, flipped it and basted it and repeated every 4 minutes until it reached 160. I think it took about 15 minutes or so. When they were done, I drizzled some more sauce on top.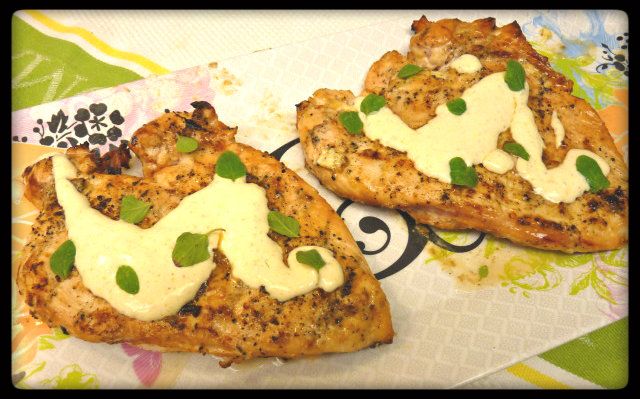 Pretty unusual taste, definitely not your normal bbq sauce. There wasn't a hint of sweet to it, but it had a cool, creamy, peppery, vinegary taste to it. A bit of heat on the end, but not too much. I can't wait to try it on some smoked chicken halves. I think it will be even better. Definitely something worth trying, especially if you are looking to break out of your normal routine.
Rowlett, Texas
Griffin's Grub or you can find me on Facebook
The Supreme Potentate, Sovereign Commander and Sultan of Wings