Had late lunch at Kreuz with the wife, there was no ribs but ordered Brisket, jalapeño and cheese sausage and a slice of prime rib.
The Prime Rib was overcooked to my liking, but the sausage was very good! Brisket as usual, very good since they serve it flat and point
together!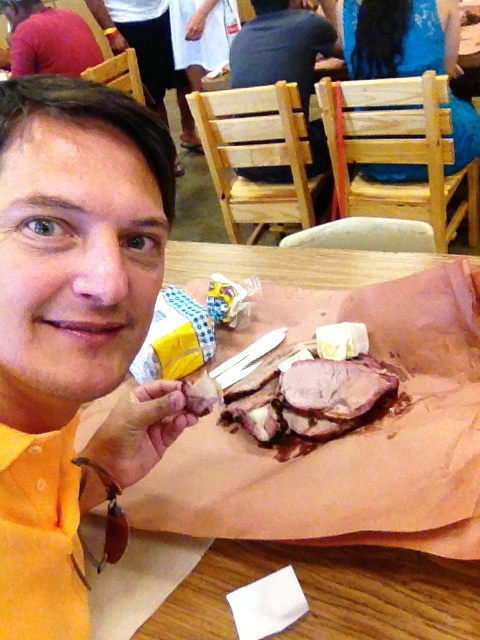 Men, easier fed than understood!!