We're feeling pretty super, how about you? The big game is fast approaching, and while we love football, we love an excuse to invite people over and cook even more! You too can cook like a champion with recipes from
Dr. BBQ's NFL Gameday Cookbook
: Grilled Tuna Sandwiches from Seattle and Baked Brie from New England. Who's going to win? You'll have to cook both to find out.
The 17th Annual EGGtoberfest was amazing - here are the highlights 
Click Here
New guy with a hello from eastern NC
Just picked up my egg last Wednesday and it was an agonizing couple of days until I could put her to work on Saturday cooking a butt and shoulder.
Everything worked out great but I am sure I got lucky since it was my first slow cook.
I look forward to learning from you guys and gals. I have been lurking for about a month until I got this thing and have picked up tons of great info.
Here is the egg's new roost at least until I get a table set up.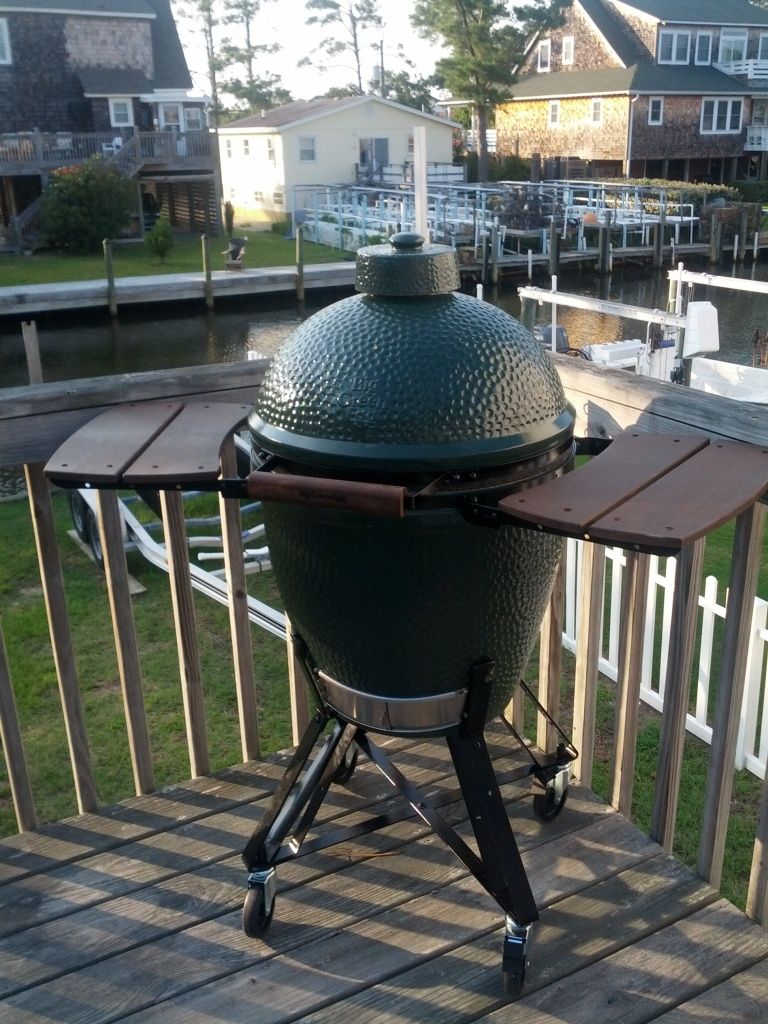 Oh ya. Almost forgot. Pics or it didn't happen. I apologize for the cell phone pics but in my haste I forgot to get any. Stole these from my friend that snapped a couple.