We're so close to Thanksgiving that we can taste it and we're ready to help you prepare the most delicious Thanksgiving feast you've ever cooked! Check out our
Turkey Cheat Sheet
for turkey tips, our
Thanksgiving page
for turkey recipes, and our
Holiday Entertaining Publication
for all other Thanksgiving needs to help you make this the best Thanksgiving yet! PS. Don't forget about
breakfast
Thanksgiving morning either!

If you missed the 17th Annual EGGtoberfest here are the highlights Click Here
Well there goes my gasket
After bedding in the gasket as per BGE's recommendation it died on my first 600 degF cook! Finished cooking came back to find a funny smell, cooker temp had risen to 750 and the gasket was nuked
All I have left is this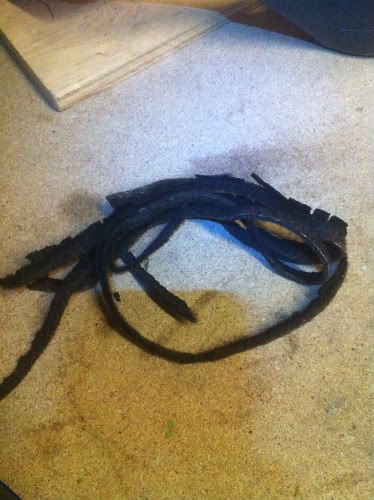 Inside of the the rim is a mess as you can expect, BGE UK have the high temp gasket but you can't get the 3M spray glue in the UK, it doesn't meet out regulations, can't believe it!!!