Total impromptu cook from Saturday night. The wife and I were at Home Depot Saturday getting flowers and stuff to spruce up the house now that Spring has officially arrived when we received a text from my cousin (and best friend) that they were looking to find a patio to go hit up and have some drinks. I handed my wife the phone and I was deeply engrossed in reading the back label of a bottle of weed killer and before I knew it she had invited them over to our house for some drinks. A few turned into more and then it was dinner time and they (wife, cousin and his girlfriend) decided on fajitas. Fine by me.
Some red bell peppers and some serranos getting happy in a CI skillet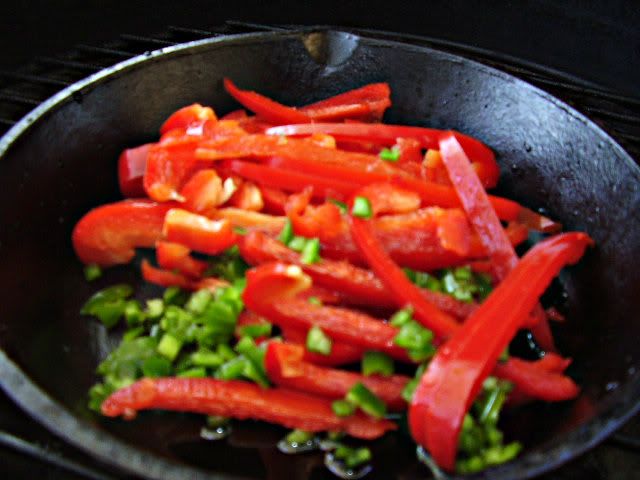 Beef on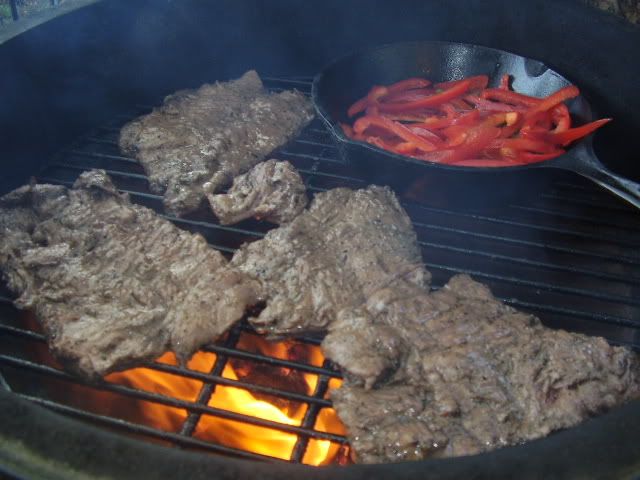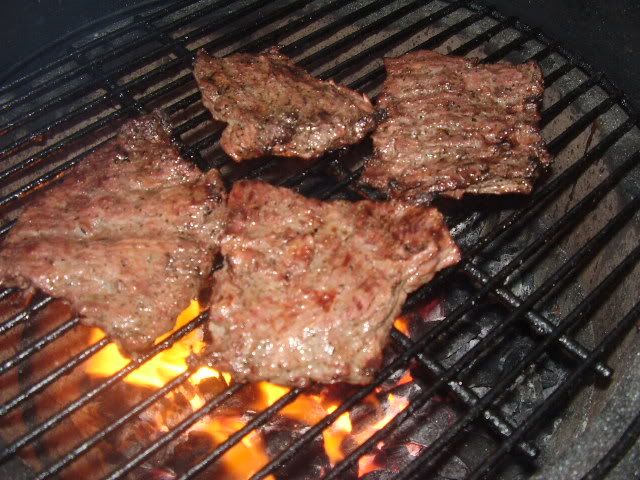 Since my cousin is a Pescatarian (I guess, no meat, but fish and seafood and stuff)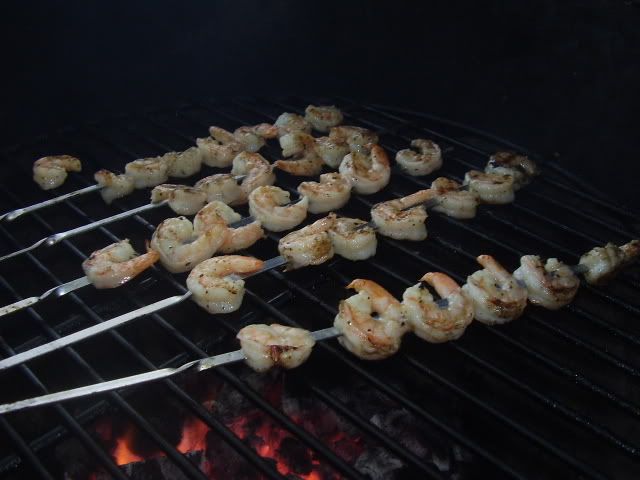 Unfortunately that is the end of the pictures. We were starving and basketball was on. But it came out really good, along with some chips and queso, some Spanish rice (from an old recipe from one of Stacie's friends bisabuela (great grandmother for those that don't speaky the spanish)) and some refried black beans. Hope everybody had a good weekend.
Rowlett, Texas
Griffin's Grub or you can find me on Facebook
The Supreme Potentate, Sovereign Commander and Sultan of Wings