Welcome to the EGGhead Forum - a great place to visit and packed with tips and EGGspert advice! You can also join the conversation and get more information and amazing recipes by following Big Green Egg at:
Facebook  |  Twitter  |  Instagram  |  Pinterest  |  Youtube  |  Vimeo
Share your photos by tagging us and using the hashtag #EGGhead4Life.
In Atlanta? Come visit Big Green Egg headquarters, see our new showroom and check out the History of the EGG Museum and 
Culinary Center
!  3786 DeKalb Technology Parkway, Atlanta, GA 30340.
Hi. Some Cooks with Pics. Hope it works...
Finally did a great brisket, but even so so ones taste good off the egg. I think my problems have been too small of a size and they're tasty but dry, Usually get flats at Costco. Being in the North East packer cuts are like unicorns around here. This was a 7LBer that turned into a 5 LBer as my GF and I made some emergency burgers with part of it the night before. Was a rainy day cook and fourth with my Auber fan. I really like this unit and went with it since I have an Auber for my Bradley smoker (egg blows the Bradley away, ha ha). I filled with lump to the top of the fire ring and after the brisket finished put on some canadian bacon. The next night we grilled some home made sausage w peppers and onions and still had a lot of lump left, it's amazing how thrifty it is with the lump. I really love my med egg and just got a 100 dollar gift check to my dealer for my birthday from my GF so may be getting another soon, I know that's why she got me that and I'm taking the hint. Probably a small or mini.
Think it was moist as I did an injection of water/olive oil/cider vinegar. Rubbed with DP cow lick/Tsunami. Love DP stuff, thanks forum!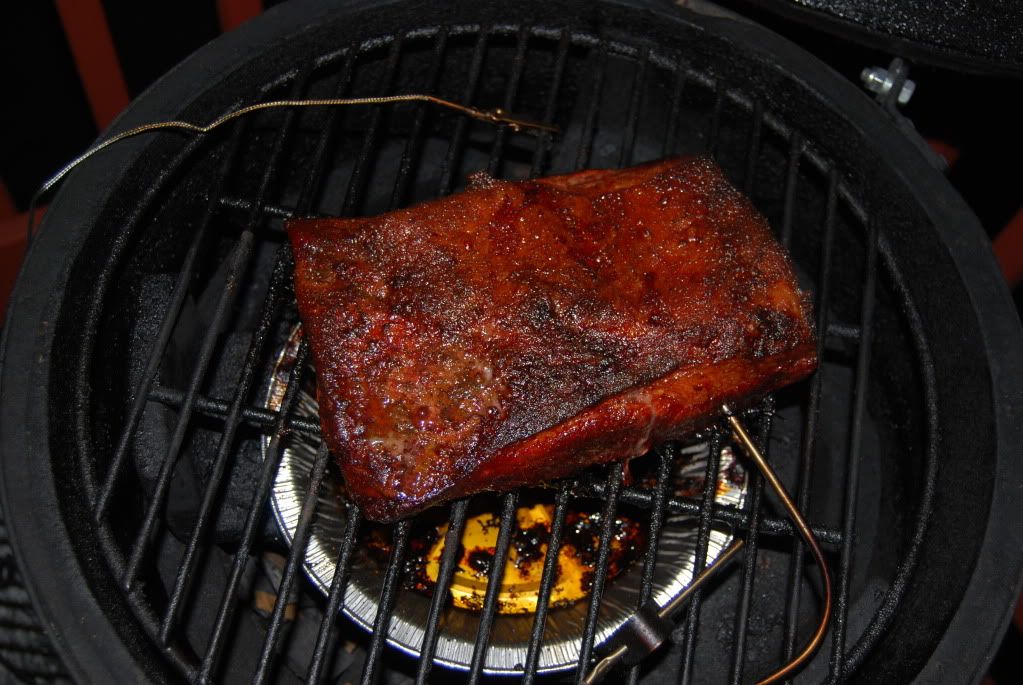 Cut up. Couldn't wait more than 20 mins or so, we were drinking and starved, ha ha.
Bacon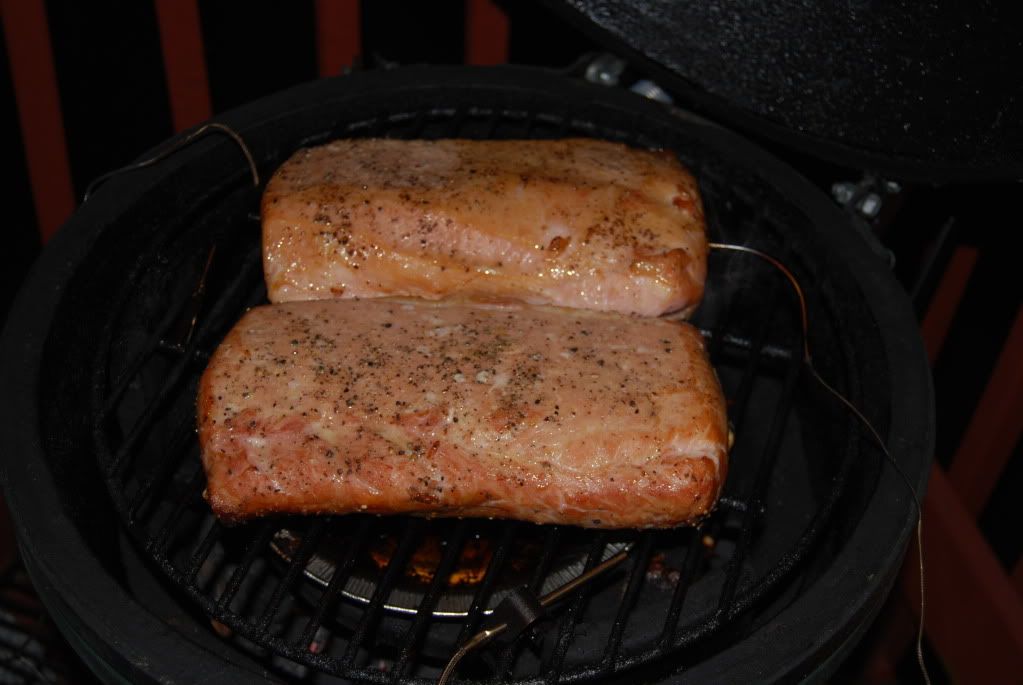 Next night
Hopefully this works. Smoke was apple, hickory, and pecan. I need to check the brand of lump I bought at my delear, it was real good stuff. Learned a lot snooping around here, great site!