Friday night, we had a family dinner at my parents house. Grilled up some ribeyes. Most opted for Dizzy Pig Red Eye Express, Mom and I went with Raising the Steaks. Grilled them up on my old gas grill that I gave to my parents last year as we weren't using it anymore.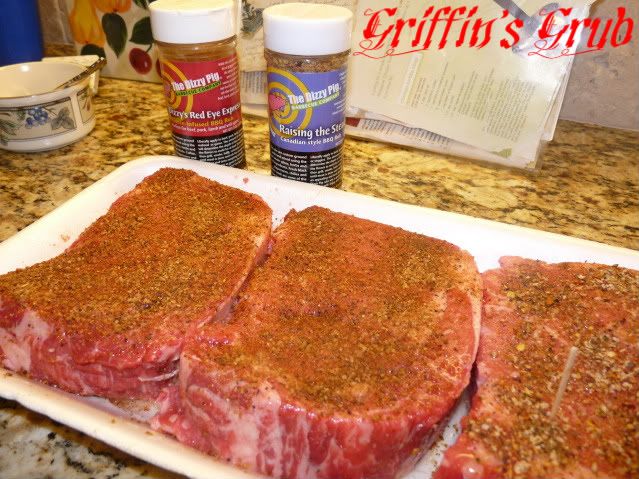 Sure do miss having all that square footage and it was nice to just turn some dials and wait 5 minutes for the grill to pre-heat.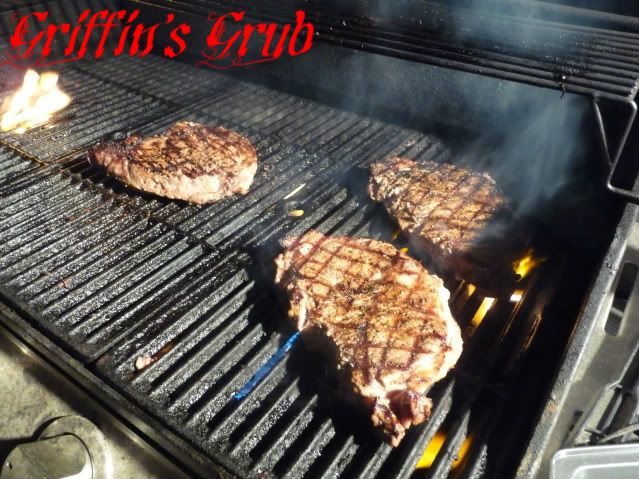 Steaks were done in about 8 minutes, served up along with some baked potatoes and a salad.
I know that the steaks weren't Egged, and some people will frown about this post, but sometimes you just have to work with what you got. It was a nice evening, spending time with the family and enjoying some good wines. Hope everybody had a good weekend.
More pics and the rest of the story are at http://griffinsgrub.wordpress.com/2012/02/20/grilled-ribeyes/
Rowlett, Texas
Griffin's Grub or you can find me on Facebook
The Supreme Potentate, Sovereign Commander and Sultan of Wings