Chef Cresap paid a visit to Eggs by the Bay this weekend, he conducted a "Gourmet Cooking Class" which featured Prime Rib, Smoked Turkey, Tilapia and Wild Shrimp. He also prepared and served a few side dishes along the way.
What a class...if you are a Big Green Dealer, talk to Chef Cresap about coming to your store and organizing one of his informative Egg classes. Thanks Bobby.
Chef Cresap at work.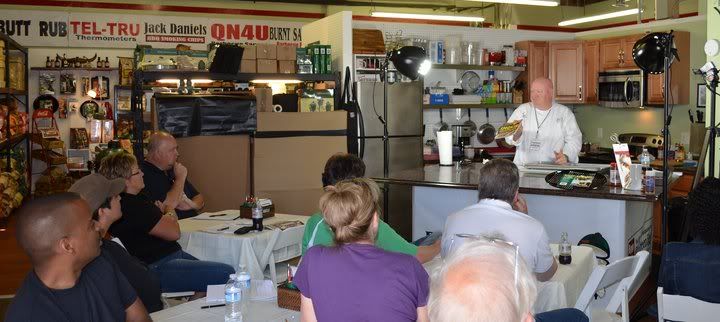 Bobby with the Eggs by the Bay crew.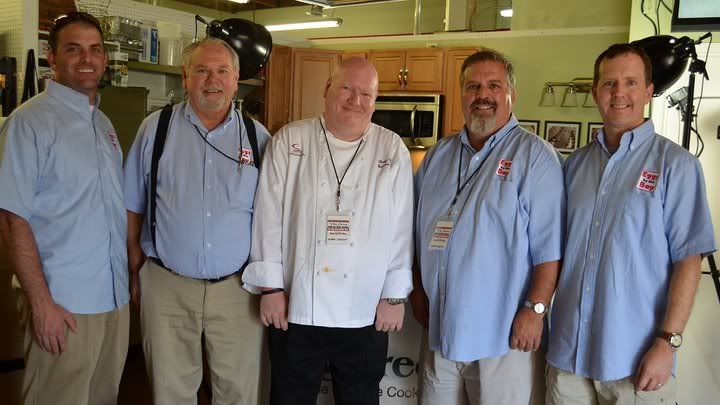 One of the "Stars of the Day"...Delicious Prime Rib off the Big Green Egg.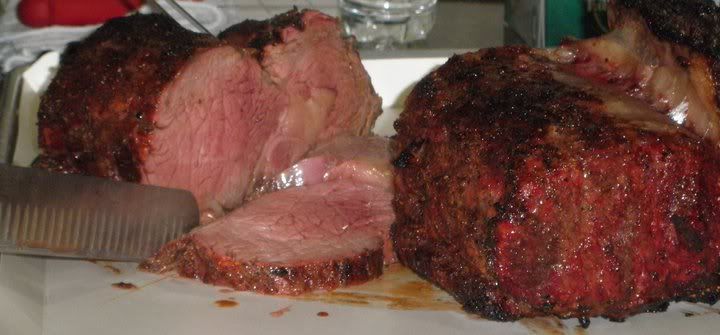 -SMITTY
from SANTA CLARA, CA