Needed some good hangover food today and I have been wanting to try stuffed fritos ever since I first saw them.
Take a pound of beef, mix in taco seasoning, 1 cup of cheese and some onions. Stuff the fritos and cook indirect at 350 till you hit 150. Kind of labor intensive, especially when you aren't feeling that great, but the things you will do when there is a promise of good food to come. Its easier to assemble on the grate off the grill and then place your grate on the grill.
Here they are being assembled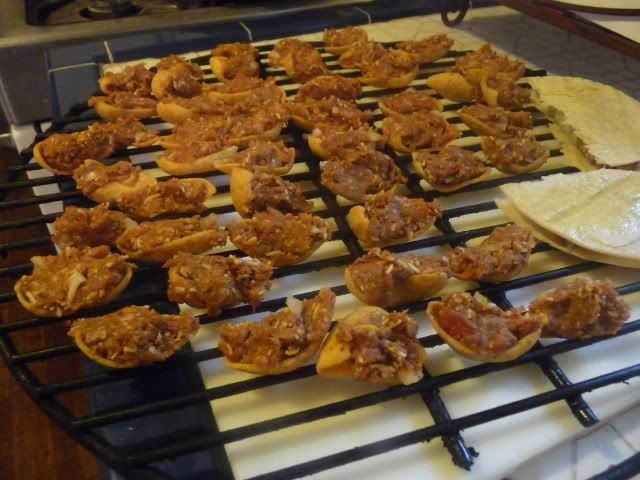 Cooking away
Plated up with some sour cream and some guacamole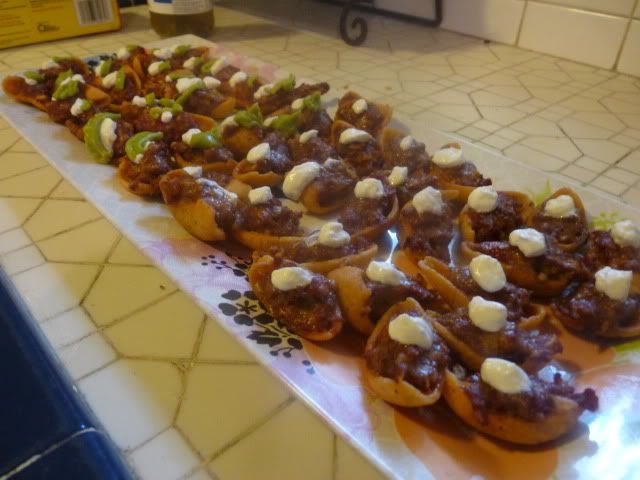 Came out pretty good. Will definitely do it again come this fall when football season starts. Will make some great snacking food. The only thing I regret is that I didn't check to see if we had any japalenos and we were out.
:(
Richardson, Texas
Griffin's Grub or you can find me on Facebook
The Supreme Potentate, Sovereign Commander and Sultan of Wings