F.aith - I was trying to channel you and your expertise in seafood cooking tonight.
Spent the week down on the coast in Corpus, but didn't get enough seafood while we were there. Plus, its a healthy dinner. So on the menu tonight was some tilapia and shrimp. The fish got some s&p, some lemon pepper and mine had some Swamp Venom. Stacie came up with some sauce that she wanted to cook the shrimp in. Got the egg settled down at 400 and got started.
Ingredients ready to go on
Sauce getting happy on the egg. I like to use that grate in the picture because fish has less of a tendency to stick to it, easier to flip.
Fish and shrimp on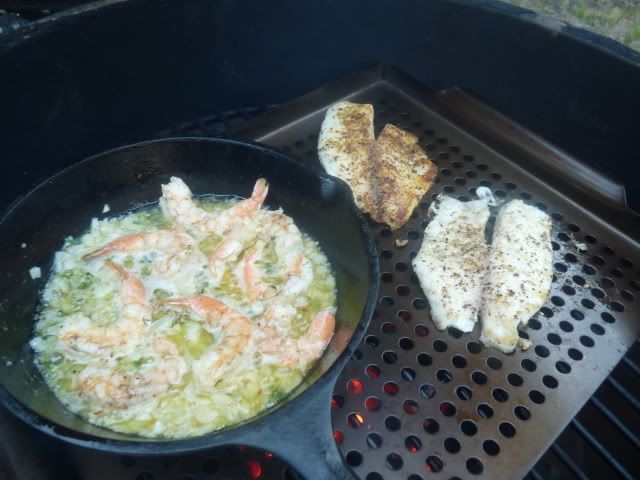 Here it is plated up with some polenta. There was also a salad on the side that did not get photo'd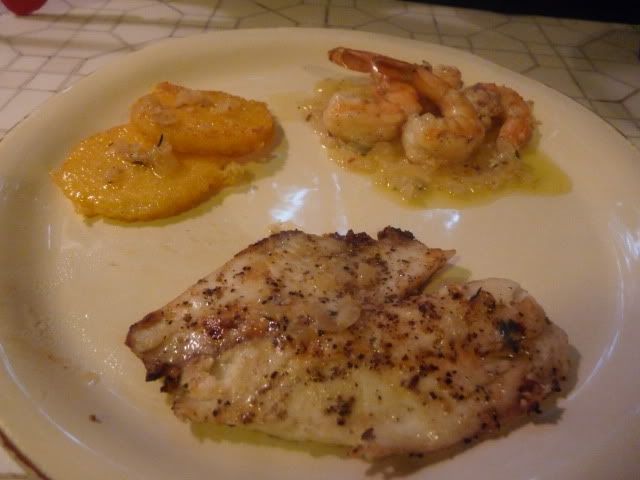 It all came out pretty good, but I could have done with out the sauce. Didn't really add that much to the flavor and it added more fat that really wasn't needed.
Richardson, Texas
Griffin's Grub or you can find me on Facebook
The Supreme Potentate, Sovereign Commander and Sultan of Wings