2/3lb ground chuck, bacon, cheddar, Vidalia ernyins, mini pepps, and thin spread of mayo.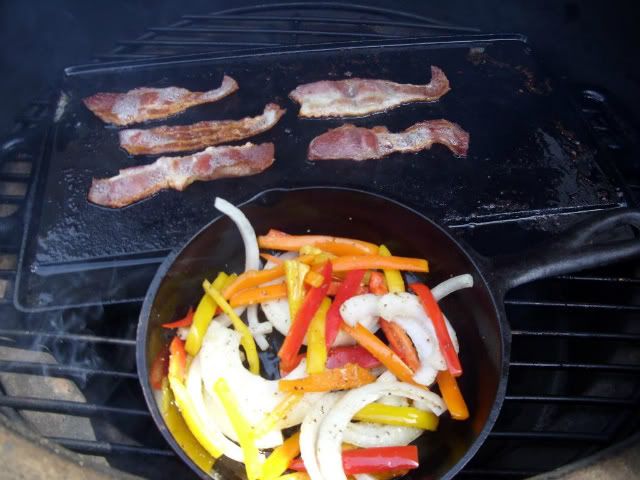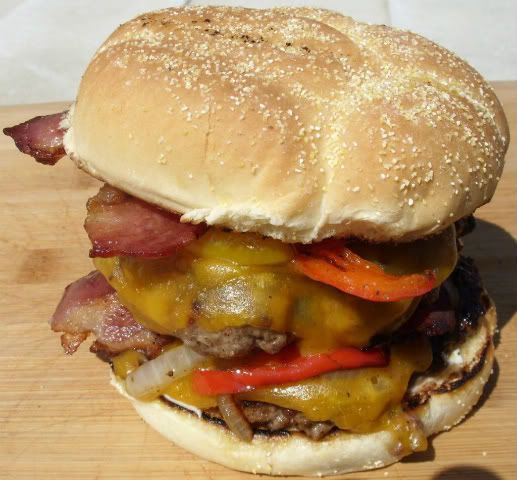 Reduced my carbohydrate intake significantly by omitting a bun :woohoo:
Thanks for lookin'
:)
"Our houses are protected by the Good Lord and a gun.
And you might meet 'em both if you show up here not welcome son.
"--Josh Thompson
Quad Cities