Here was last night diner. 18 hrs on the egg. Dome temp never got over 260. Pulled it at 190. Had the inlays and neighbors over. Everyone loved it. Just used Dizzy Dust.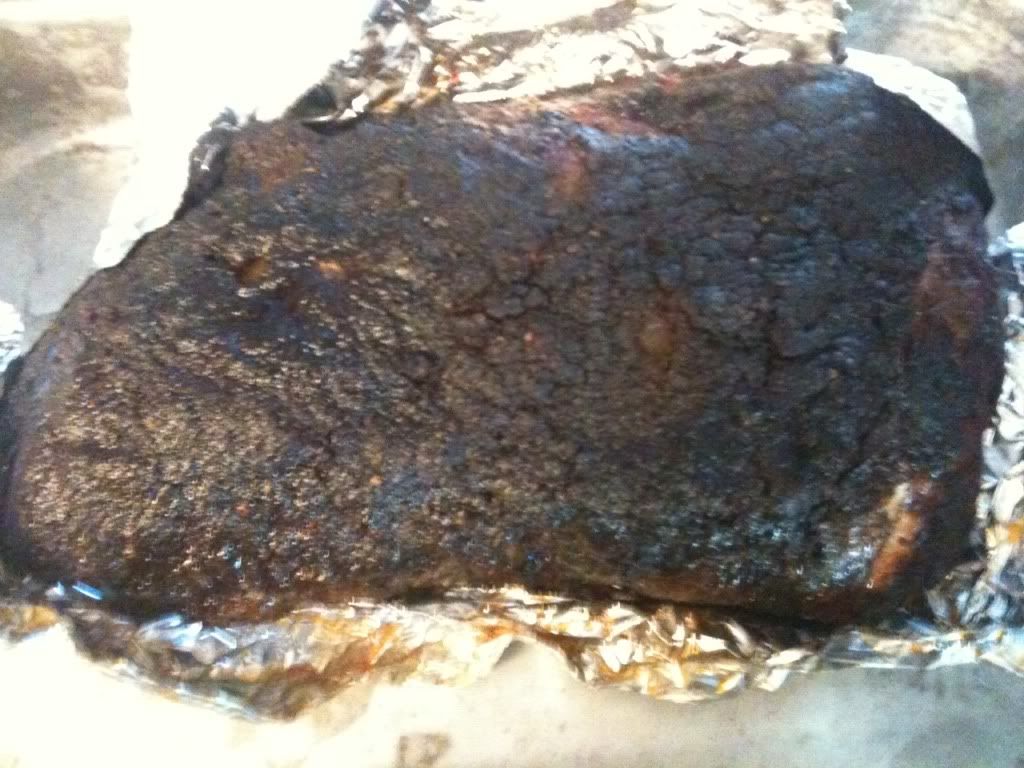 Here it is pulled.
Everyone enjoyed it. Thanks for all that share their recipes.
We did 3 tri tip pizzas tonight. Used left over smoked tri tip. It came off so fast no chance for pictures. Friends raved about it. They said it was the best pizza they have ever had. Once again thanks to all the great posts and recipes. Showed them the Croc Chicken, the inlays want it before they leave. Damn this Egg. Everything tastes great.