First Blanched it in a beer bath, then removed casing.
Then on the egg at 250 indirect until 180 degrees. Used dizzy pig rub and mesquite chips.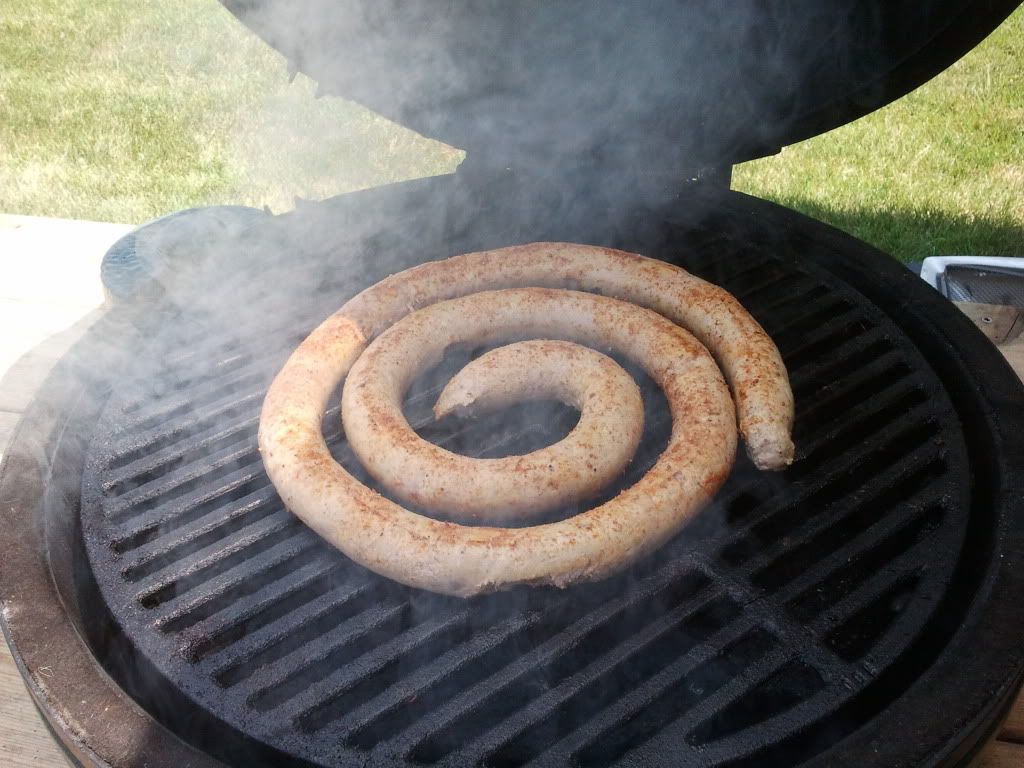 Here a pic of my setup just for fun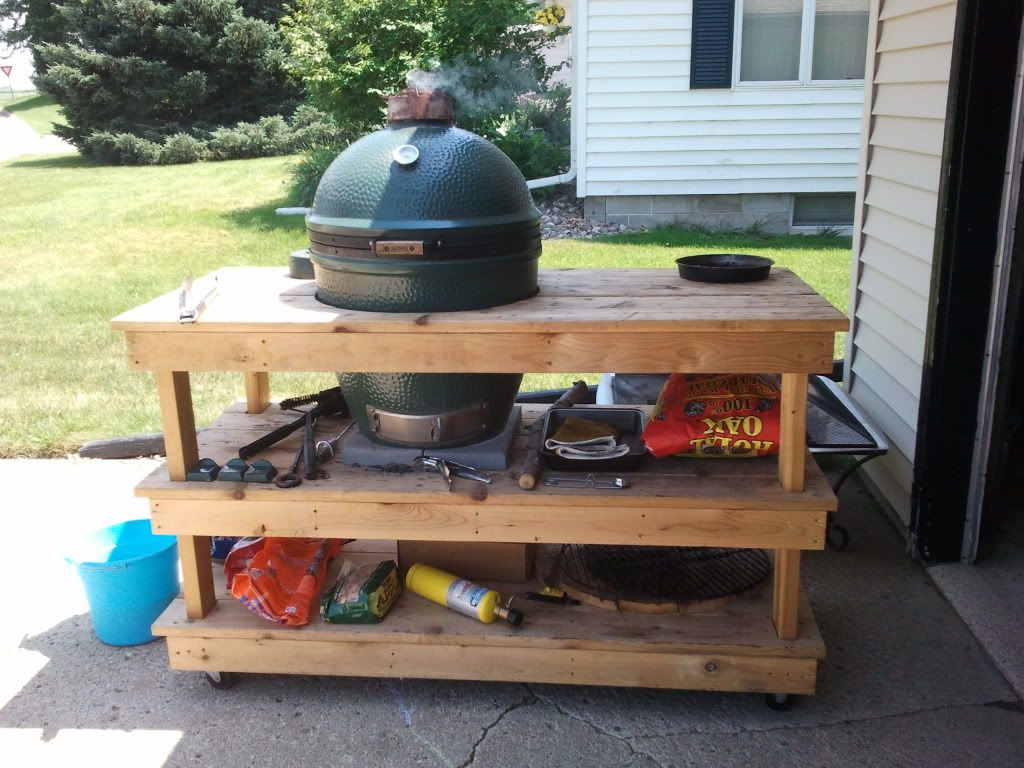 Its no Arthur Bryant's but it was still good. Good thing is I get to keel trying. Here is the final product.
No smoke either and not sure why?