Friday Night Pizza Night always works for us. Easy and quick cook and always tasty.
Mine was half pepperoni, bacon and home grown basil, the other half was the same, but with turkey bacon just to see if I could tell a difference.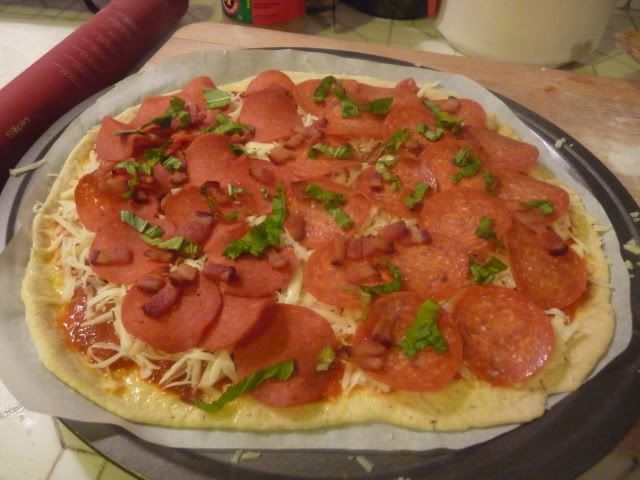 Stacie's
On the Egg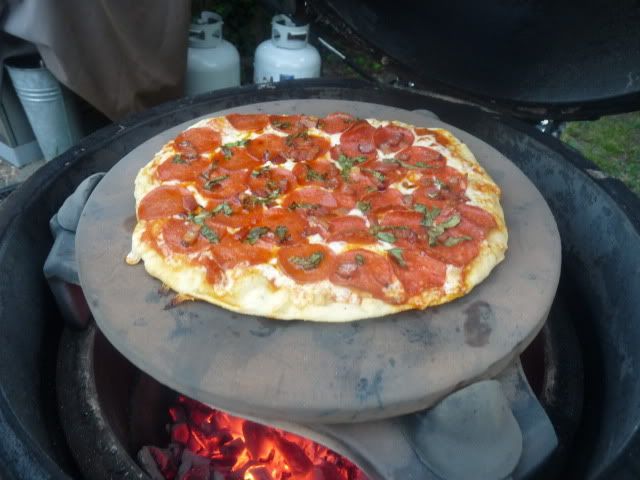 I didn't get any final pictures, because I was hungry and hot and that led me to forget. Hope y'all have a goood weekend.
Rowlett, Texas
Griffin's Grub or you can find me on Facebook
The Supreme Potentate, Sovereign Commander and Sultan of Wings