It feels as though we've waited forever for college football to start, and finally the wait is over! Check out our
tailgating page
for recipes that are sure to become fan favorites. As an added bonus, the day before
Labor Day
is
National Bacon Day
and we don't know about you, but we like putting bacon on anything and everything, so we'll definitely be celebrating that. It's time to think about getting out to one of the many #EGGfests around the country -
see a list here
Brats for a lot....of people
Tomorrow our office is having lunch of brats & hot dogs for 80 people. I bought 100 hot dogs & 40 brats. We will cook the hot dogs in crock pots & steamer trays. I cooked the brats tonight on the large BGE then moved them into my CI skillet. I cooked the brats with 1 stick of butter, 3 chopped onions and 2 cans of beer. Here are a few pics of the 40 brats cooking away...
The 1st layer....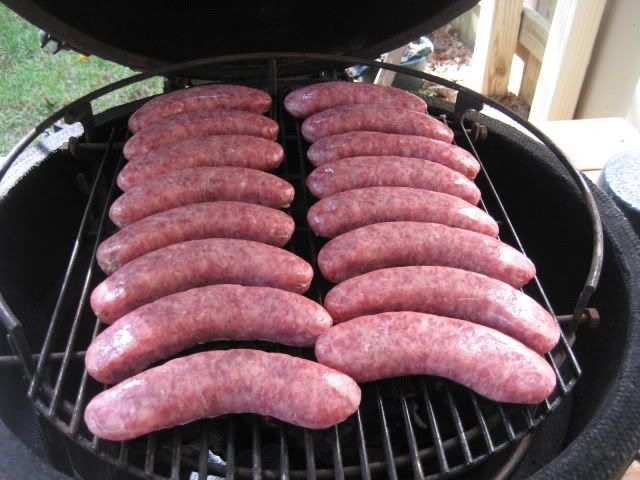 All loaded up...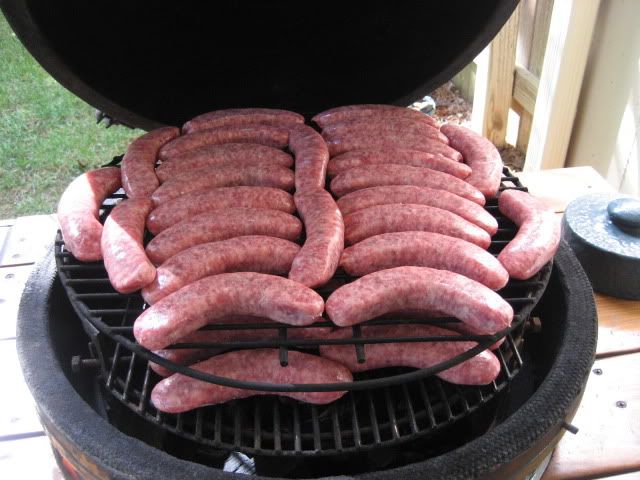 Onions cooking in beer & butter...
Almost ready...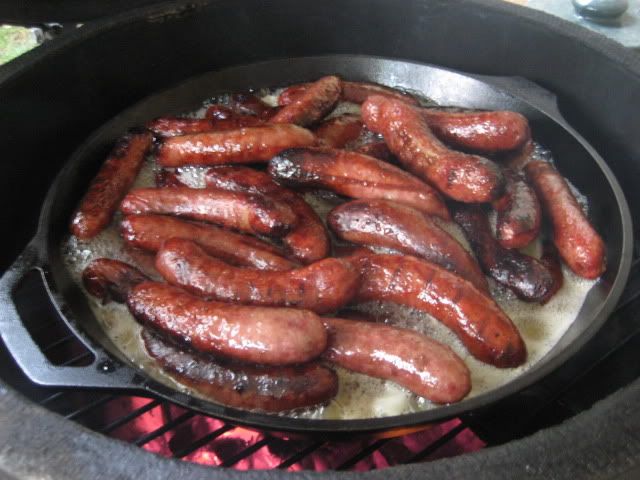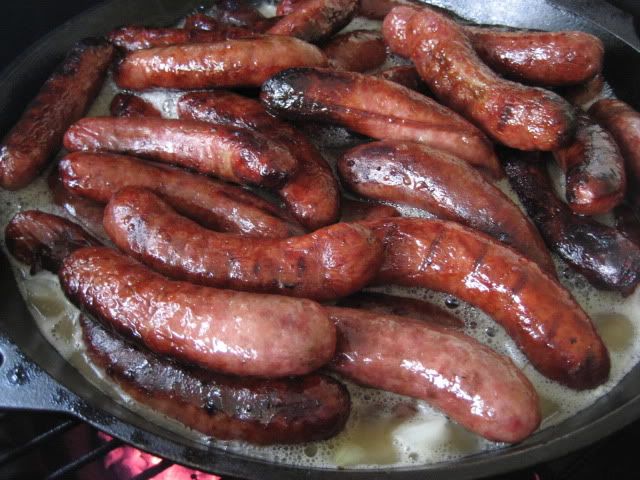 I will reheat them in steamer trays with the juice & onions...