I've been wanting to prepare a brisket and decided to use my birthday as a perfect excuse. I had previously used a rub for 25 years from Nuemann's Meat Market, Victoria, Texas (Neumann's has since closed) until I was introduced to BBQ's Fools Montreal Spice by one of the owners. It is now the family's favorite.
On to BGE with the 14.85 pound packer at 11:00 PM Saturday night at 225°
At 12:30 PM, Sunday afternoon (13 ½ hours) I placed the brisket in a large oven bag.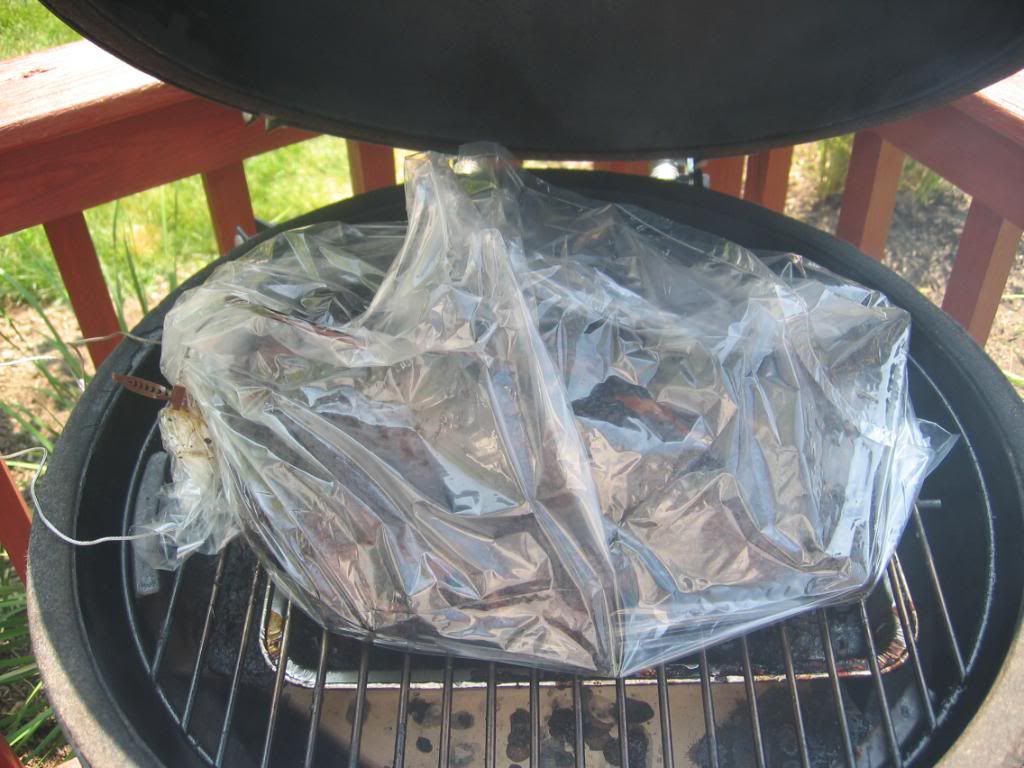 At 5:00 PM (another 4 ½ hours) the internal temperature reached 194°. I usually try to get the internal temperature to 200°, but needed to get the next phase cooking.
Next on the grill were the vegetables, Barbeque Green Beans and Tomatoes Stuffed with Ricotta, Eggplant, and Peppers (for the Vegetarian son). This is the second time that I have cooked the Tomatoes Stuffed with Ricotta, Eggplant, and Peppers. These are truly outstanding. The recipe can be found at "The Italian Dish",
http://theitaliandishblog.com/imported-20090913150324/2011/6/26/tomatoes-stuffed-with-ricotta-eggplant-pepper.html
.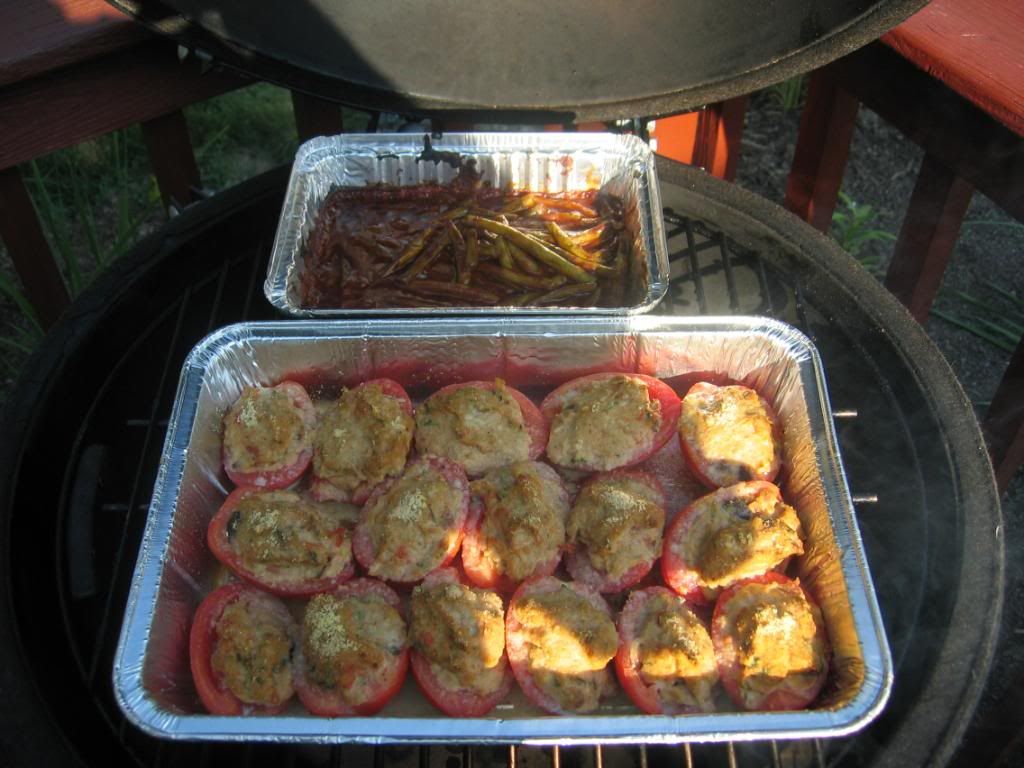 After resting the brisket for 2 hours (wrapped in foil and towel) in a cooler the brisket is ready to be served.
No birthday is complete without cake. How appropriate!