Stacie is finally coming home today after being out of town for a week, so I figured last night was the last chance to cook whatever I wanted and to eat like I shouldn't be. :twisted: Went to the store and wings looked good to me, not that they ever look bad. Decided to cook up some Irish Nachos to go along with my wings. I have to blame Clay Q, Hoss and Mr. Holloway for throwing a craving on me for that.
I rubbed half the wings with DP Jamaican Firewalk and half with Stubbs Rub.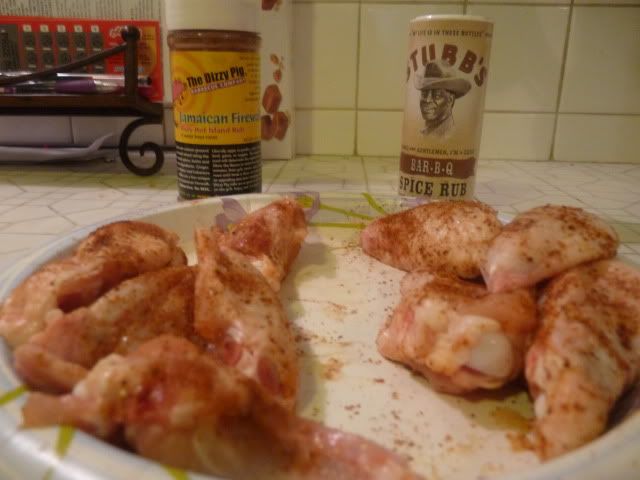 The potatoes were par boiled for about 10 minutes with some Zataran's Spicey crab boil just for a little extra flavor and then sprayed down with Pam and rubbed with Stubbs.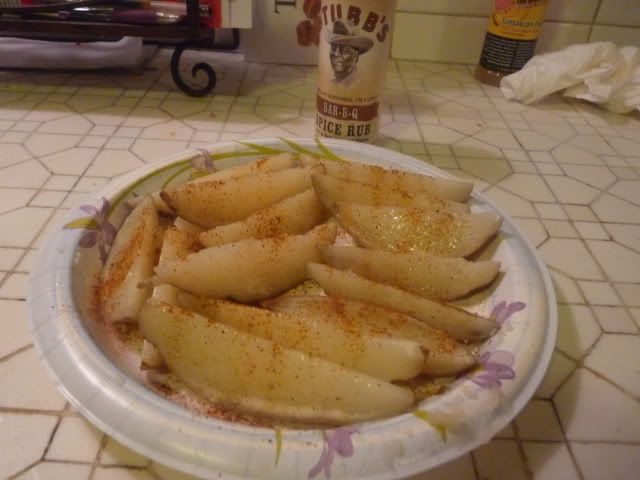 All went on the egg on a raised grate direct 375 for about 30 minutes, sorry no shots on the egg. last five minutes the wings were sauced with Crazy Uncle Jester's Angelfire Wing Sauce.
All plated up served with some home made Ranch and a sour cream/mayo/horsey mixture for the fries.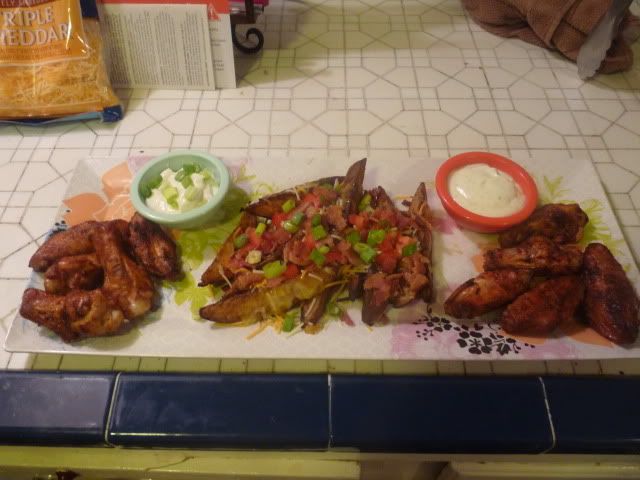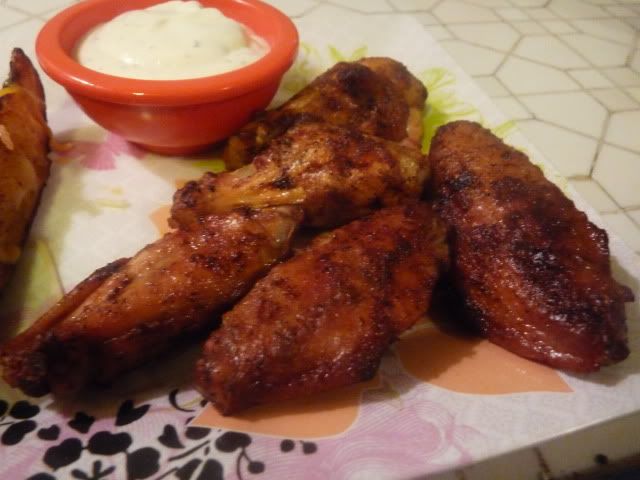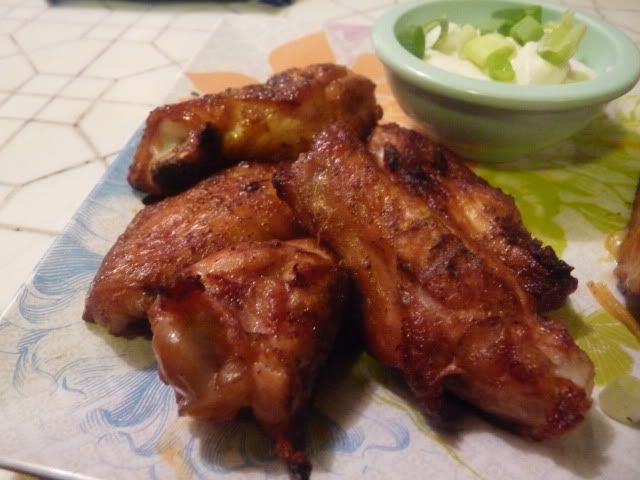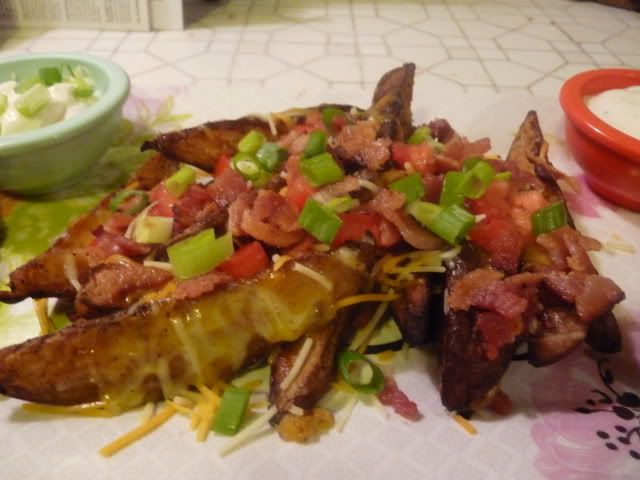 Everything turned out really good. Spicey, but oh so good. And no, I wasn't able to clean my plate, but I did give it a good try. Think something healthy will be on the menu for tonight.
Rowlett, Texas
Griffin's Grub or you can find me on Facebook
The Supreme Potentate, Sovereign Commander and Sultan of Wings