I egged some omelettes for brunch today and decided to fry up some yellow tomatoes in the CI skillet. Just a couple minutes on each side: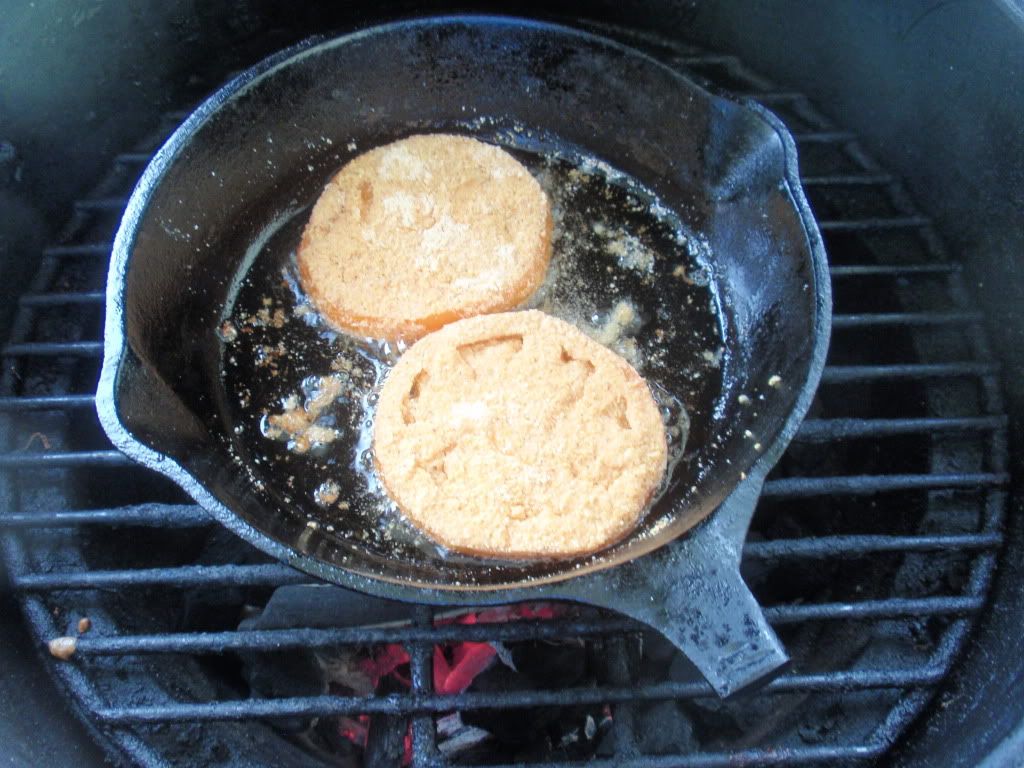 I made a little sour cream sauce mixed with horseradish, worchestershire and mustard. It went well with the tomatoes~
I am trying to fit everything in on one pic! Too much light coming in from outside!
Have a nice Sunday everyone!
Happily egging on my original large BGE since 1996... now the owner of 6 eggs. Call me crazy, everyone else does!