This last weekend there was a thread about bark on a butt. I posted my personal opinion that I always used yellow mustard smeared on to hold the rub in place. I was told by several here that mustard wasn't needed and didn't do anything. Well, I took that as a challenge and overnight I egged this 6 pounder.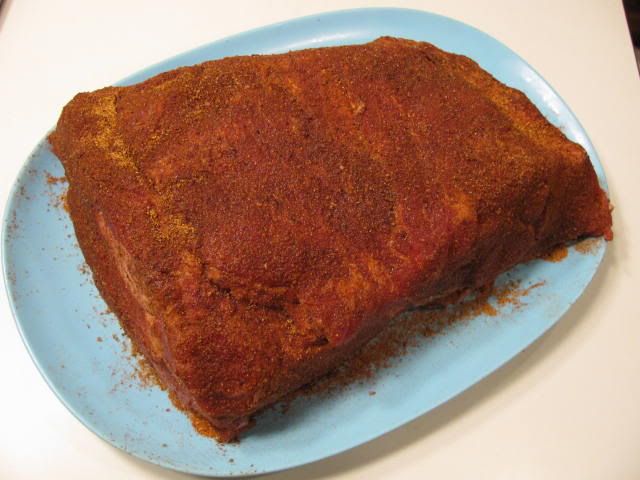 I used my regular combo of Dizzy Dust and Cluck & Squeal, but no mustard. Otherwise it was the same woods for smoking, 200° internal temp etc etc.
Guess it boils down to personal tastes, but the bark was hard and very chewy - unlike the bark I have grown accustomed to of being well - less hard and less chewy. Glad I took the challenge, but hereafter I'm reverting to the mustard trick!
L, M, S, & Mini
And oh yes...also a 17" BlackStone gas fired griddle!
Ron
Dunlap, IL
Re- gasketing AMERICA one yard at a time!