Made wings yet again. The wife wasn't around for the last cook so I thought I'd make some for her. Half teriyaki and half with hot wing sauce.
Teriyaki Raws
Hot Raws - I cut the hot with mild this time (the hot alone is HOOOTT)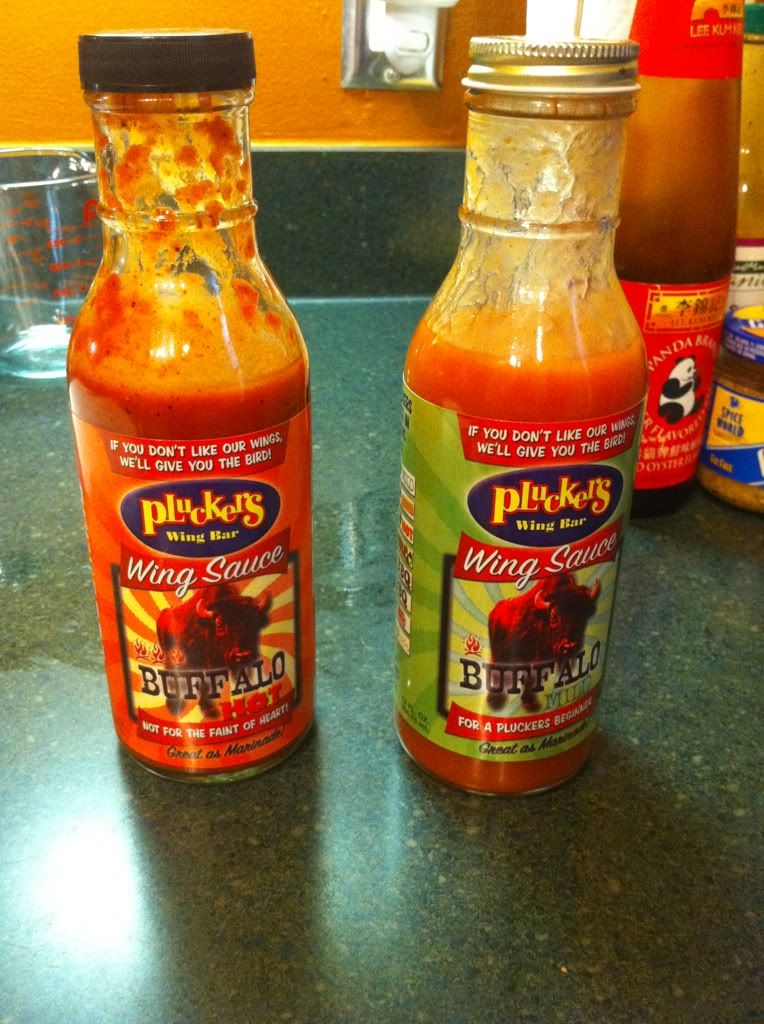 FRIES!!!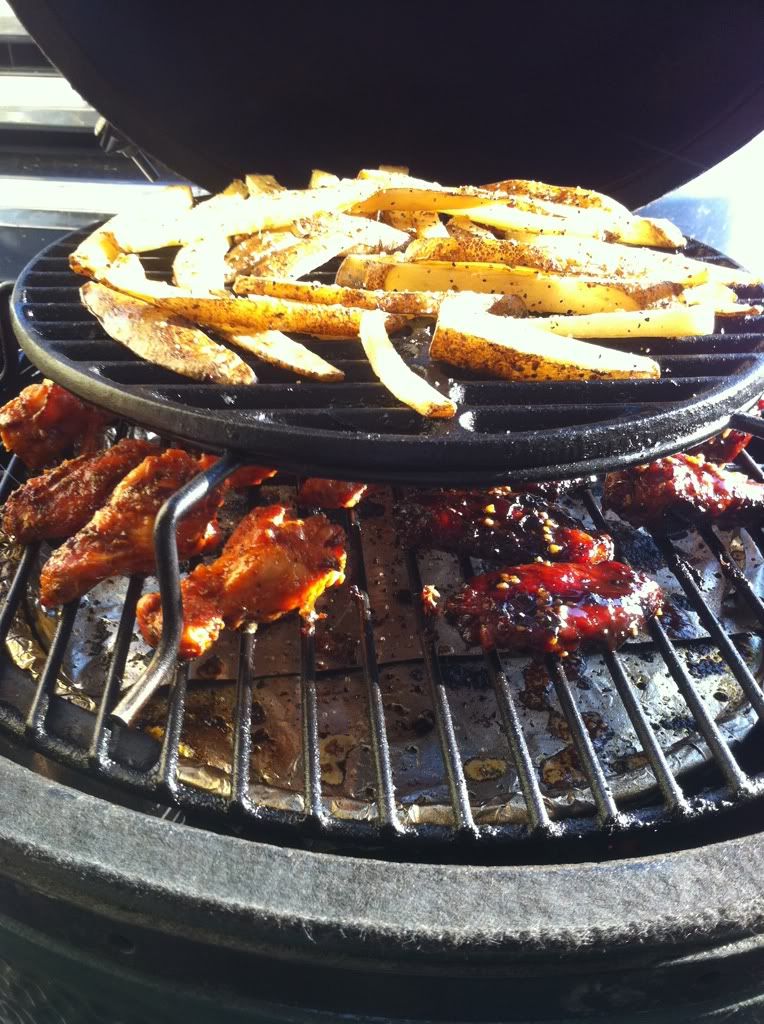 BEER!!!
Ready to Eat!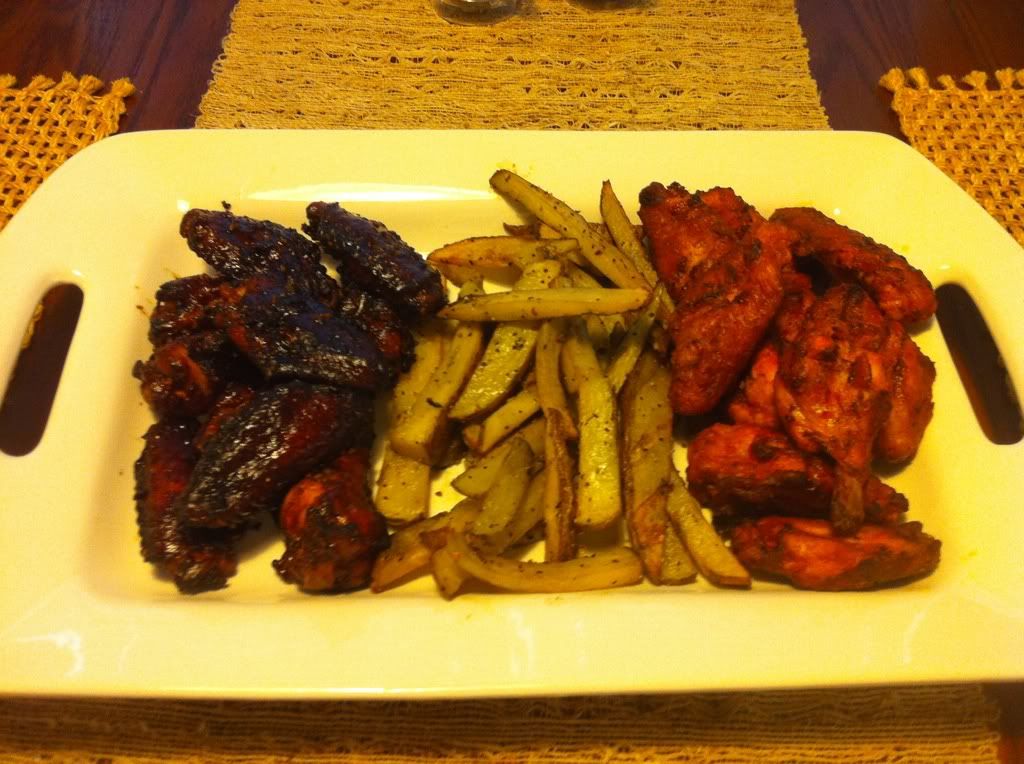 If the fries look greasy and soggy its because they were...I think we botched the entire recipe from start to finish. We were going to broil them for a few minutes to finish them but we were too busy inhaling the wings. Chalked that one up as a loss. Maybe next time...anybody have a good recipe for fries on the egg?