We're so close to Thanksgiving that we can taste it and we're ready to help you prepare the most delicious Thanksgiving feast you've ever cooked! Check out our
Turkey Cheat Sheet
for turkey tips, our
Thanksgiving page
for turkey recipes, and our
Holiday Entertaining Publication
for all other Thanksgiving needs to help you make this the best Thanksgiving yet! PS. Don't forget about
breakfast
Thanksgiving morning either!
Big Green Egg headquarters has moved - come visit our new showroom and check out the museum and culinary center too! 3786 DeKalb Technology Parkway, Atlanta, GA 30340.
Saturday Nite "Appeteasers". (Slideshow)
Hoping all are having a great weekend!![p]The "Better Half" and I did up a bunch of "Appeteasers" last nite instead of a formal meal![p]Whopper ABT's...(Aneheim peppers as opposed to Japs and glazed with Maple Syrup) .[p]Serano Stuffed Crimini Mushrooms...(Serano Ham and lotsa other goodies)[p]Monkey Bites...(Bananas wrapped with bacon...Dizzy Pig "Jamacian Firewalk"... and finnished with a honey and chili glaze!![p]Set-up:[p]Raised Grid with drip pan....450 dome....And fun was had by all!![p]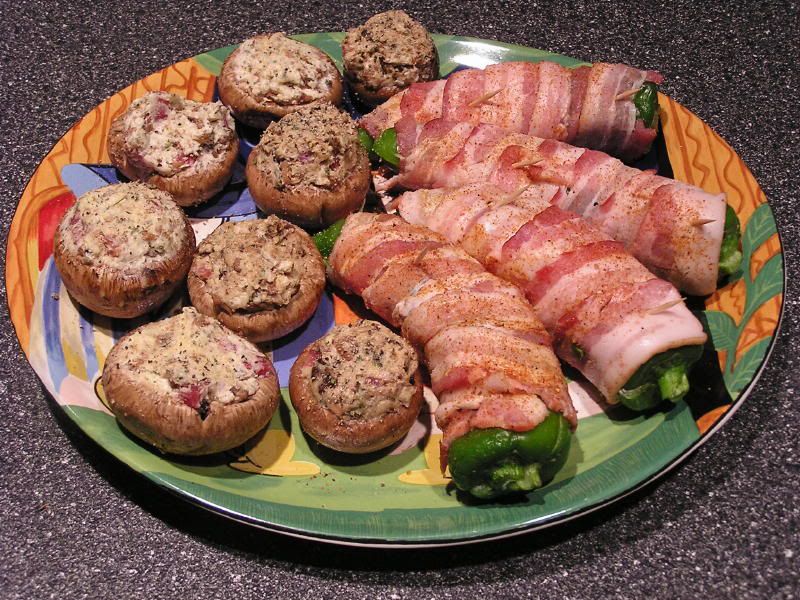 [p]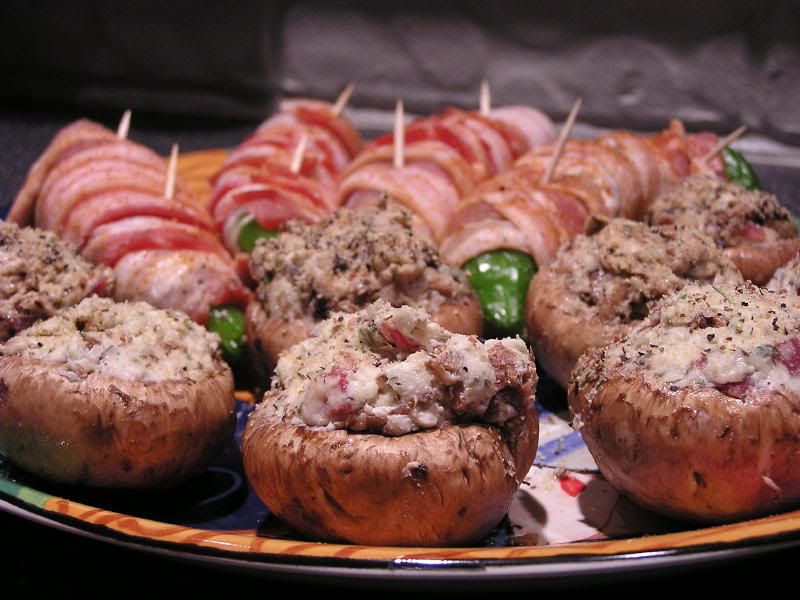 [p]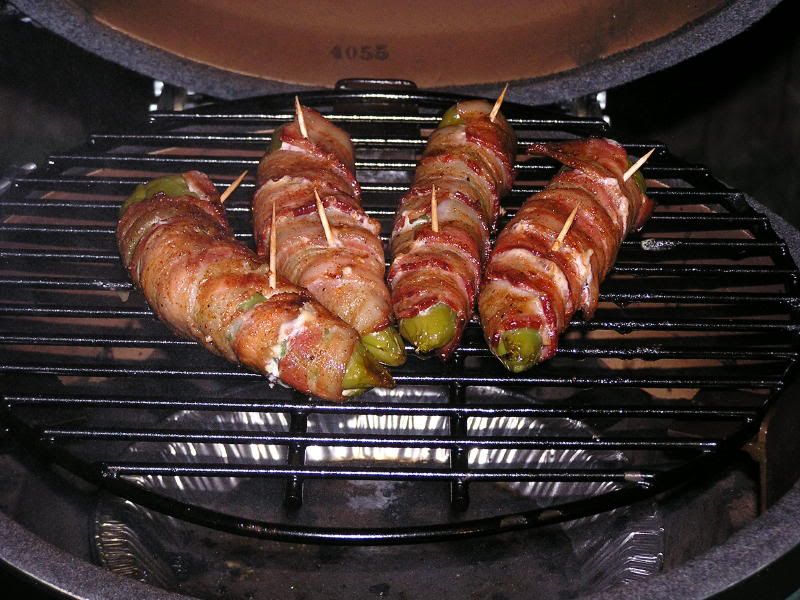 [p]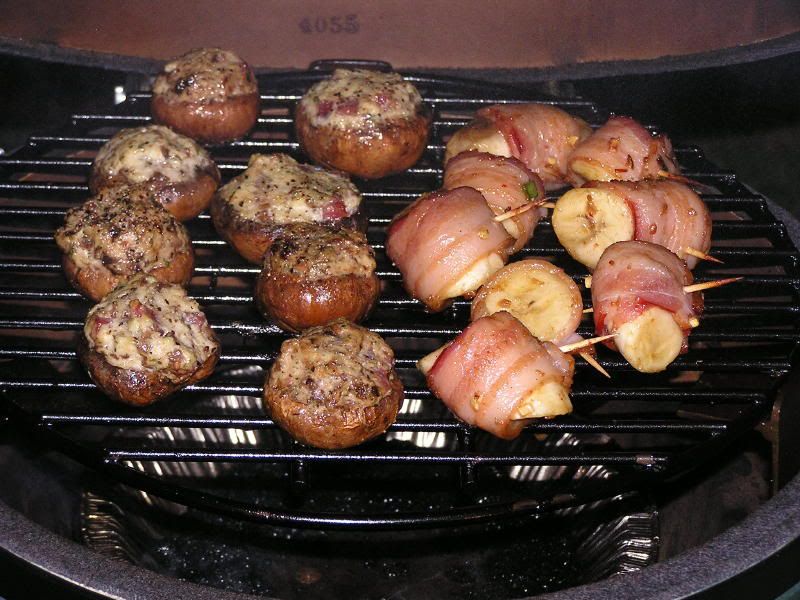 [p]
[p]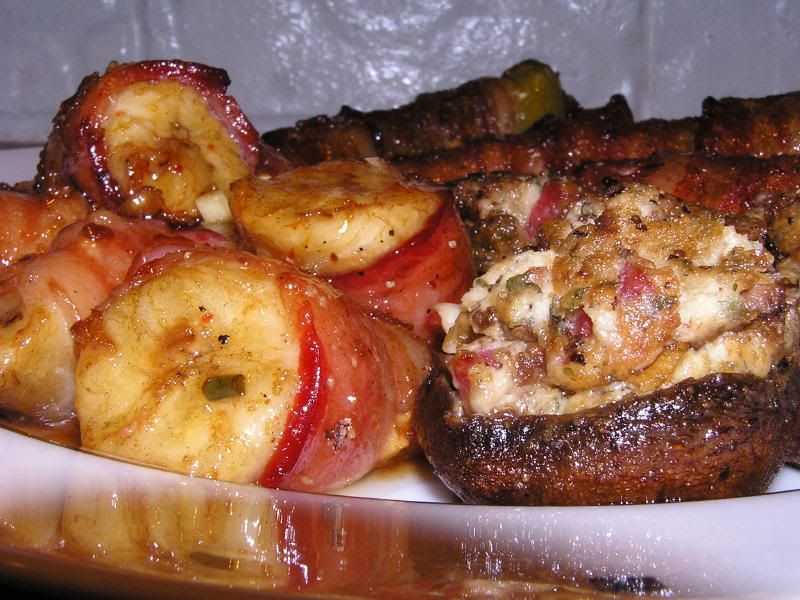 [p]Ahhh....La Dolce' Vita[p]
Chubby[p]

I spent most of my money on good bourbon, and bad women...the rest, I just wasted!!