I was pleased when my daughter told me she would be home for dinner. The kicker was she had one request. She wanted to make sure I wasn't going to cook dinner on the Egg. She needed a break from all the BBQ we've been eating lately and asked if we could just have something simple. You know, like salad and spaghetti. So I said sure. No problem and then proceeded to fire up the Egg.
We had spaghetti and meatballs (tomatoes, onions, garlic and meatballs from the sauce were cooked/smoked on the Egg).
You probably are all way ahead of me here but I was pleasantly surprised how flavorful the spaghetti sauce was when some of the veggies are fire-roasted on the grill.
Definitely a repeater.
Veggies for sauce:
Meatballs from the grill, added to veggies:
Dinner is served: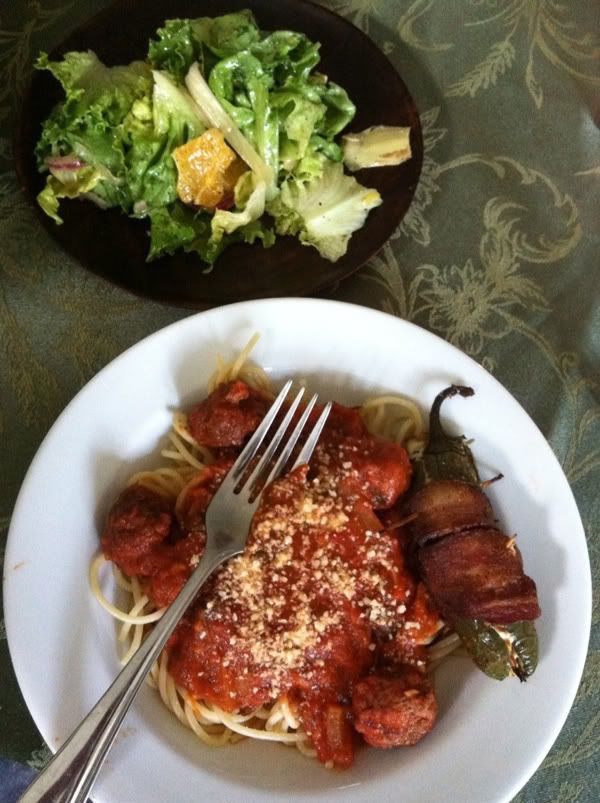 Chuck L.