We're feeling pretty super, how about you? The big game is fast approaching, and while we love football, we love an excuse to invite people over and cook even more! You too can cook like a champion with recipes from
Dr. BBQ's NFL Gameday Cookbook
: Grilled Tuna Sandwiches from Seattle and Baked Brie from New England. Who's going to win? You'll have to cook both to find out.
The 17th Annual EGGtoberfest was amazing - here are the highlights 
Click Here
OT - R.I.P Duffy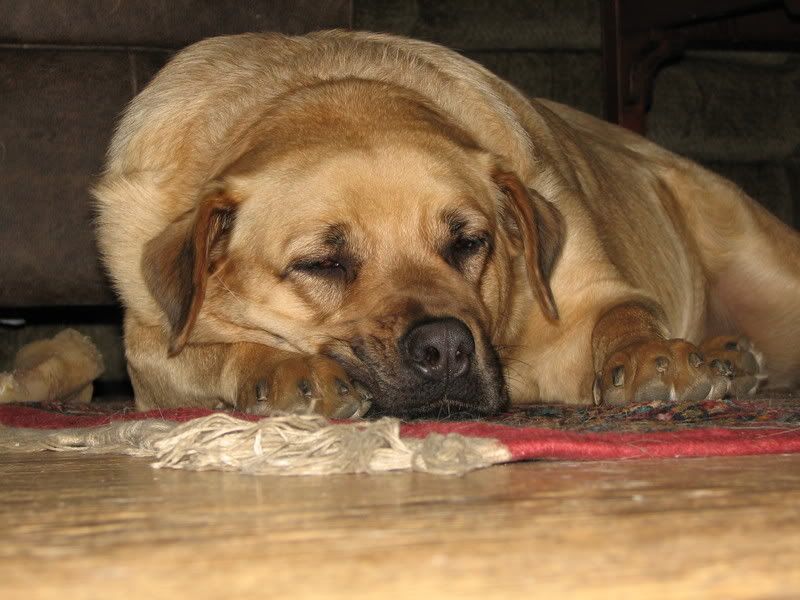 she was a great beast, 140 pounds of slobbering lab/mastiff, but she thought she was just the worlds biggest chihuahua. . .climbed into my lap every evening when i got home from work. .. unfortunately she came down with bone cancer 4 months ago and it was just a matter of time before it got the best of her. ..after the last two nights of me sitting on the rug with her while she cried in pain, i took her in so the vet could help her with the last stage of her life's journey this afternoon. ...
she was my friend. ... i'll miss her. . .