It's that time of year again-time to hop on out to your backyard for an EGG hunt. If you're lucky, you'll only have to search as far as your patio! Planning on cooking Easter
Sunday
? Check out our
Easter Menu
. If you're looking for a sweet treat to enjoy with the whole family, try at least one of our sweet treats, if not both:
Grilled Peeps
&
Carrot Cupcakes
. Lastly, if you're having company, our
Pinterest
page has lots of ideas for entertaining. We hope you have an EGGstra tasty holiday!


The Big Green Egg headquarters has moved - come visit our new location and check out the museum! 3786 DeKalb Technology Parkway, Atlanta, GA 30340
Salmon & LC\'s Rice Cakes...
Morning All:
Thanks Little Chef for that recipe for the Rice Cakes...we loved them again and I think was the best effort at them so far...add a nice piece of salmon and have a very nice dinner...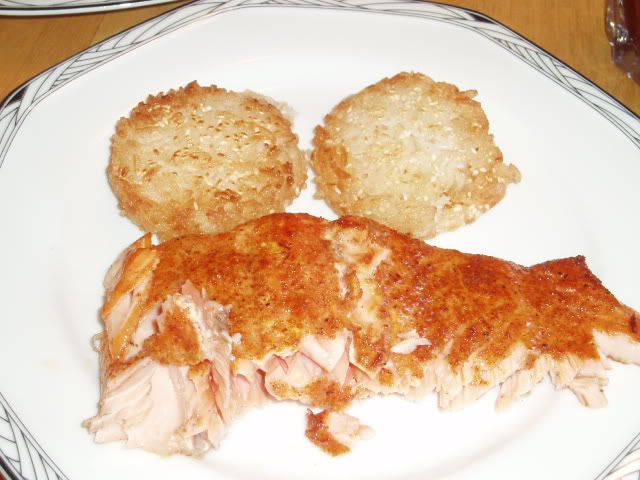 The rice cakes are pretty easy to do...prepare jasmine rice, add some corn starch, rice wine vinegar (and tonight a sprinkling of Pineapple Head), form into cakes and then into a skillet with some heated oil...all but one after the flip...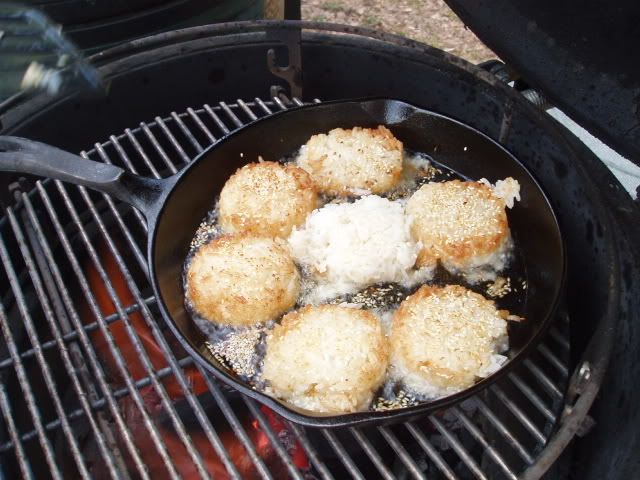 after some browning on the other side, everyone out of the oil...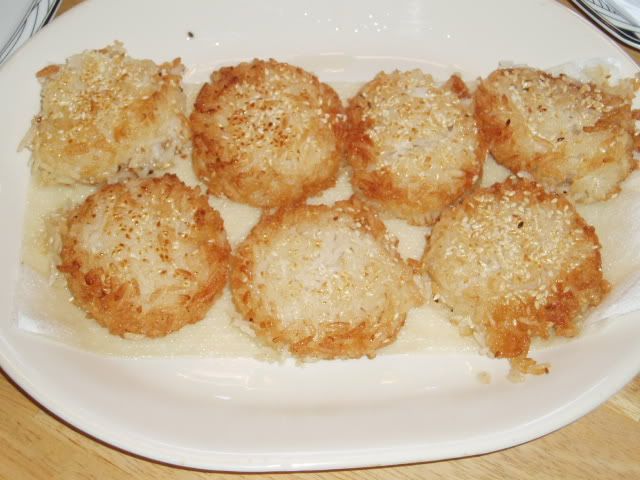 and a close up...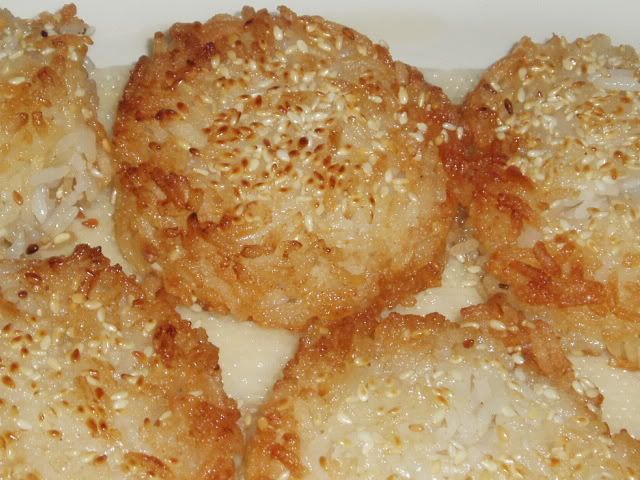 oh yeah, the salmon with Raging River and butter/maple syrup glaze...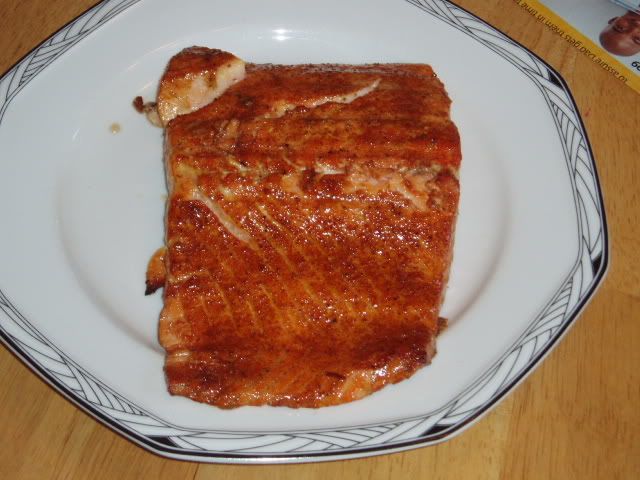 Thanks again LC for the rice cake recipe!!!!
Have a GREAT day!
Jay
Brandon, FL