My setup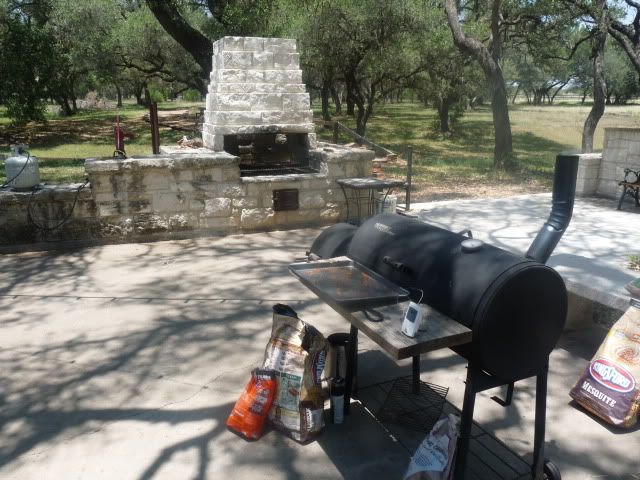 Baby Back ribs rubbed with dizzy dust coarse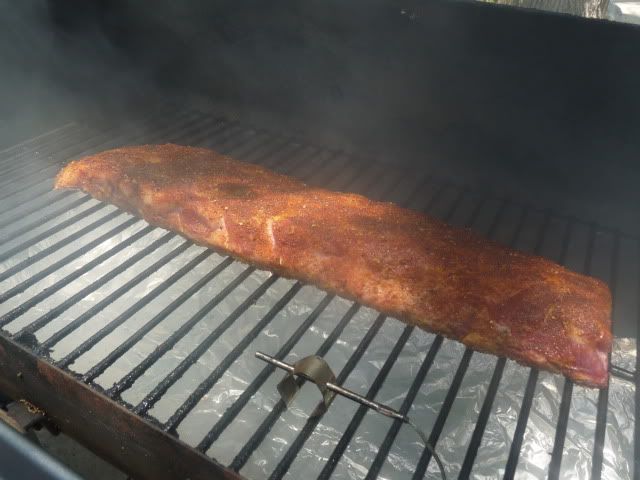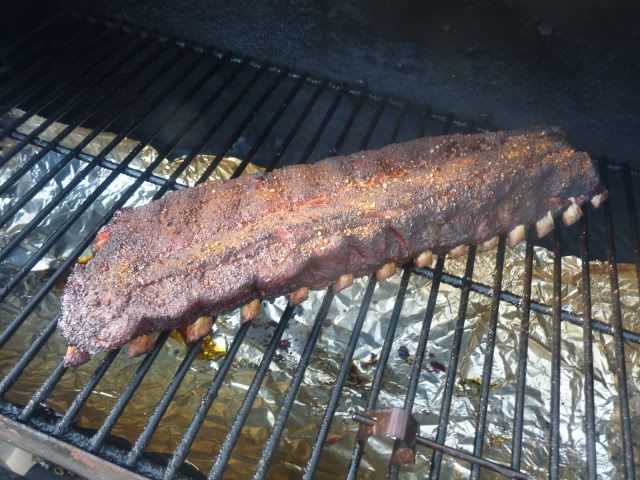 Some chicken fajitas and Guy Fieri's bloody mary flank steak
5.5 whole packer rubbed with dizzy dust coarse
Some sausage going on as the brisket comes off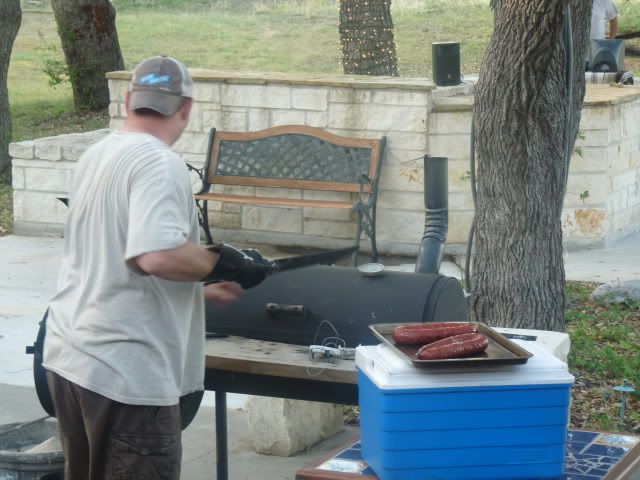 Done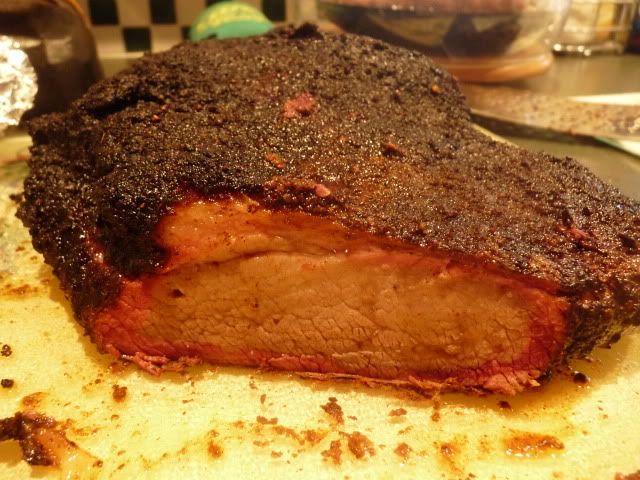 Reason #18 not to drink and shoot guns. You might get spent shells in your wine.
Some how I have no pictures of Sunday nights cook of 10lb of leg quarters, more sausage, corn on the cob and abt's on the fire pit. Must be the al-kee-hol.
We had a really great time and even though I love my old offset....
I don't miss chasing those temps around every 30minutes all day long. I missed my egg and want one for the ranch.
Rowlett, Texas
Griffin's Grub or you can find me on Facebook
The Supreme Potentate, Sovereign Commander and Sultan of Wings