We posted the lamb chops last night ... and we always stick two chops aside for greek omelettes. Slice up the lamb into thin strips, add kalamata olives, feta cheese, tomato, mint, green onion, crumbled bacon and a little shredded cheddar to hold it all together.
Did it out on the cast iron and added a patty of Erin's home made chicken sausage. The mint in the omelette really makes it delicious!
Home made chicken sausage.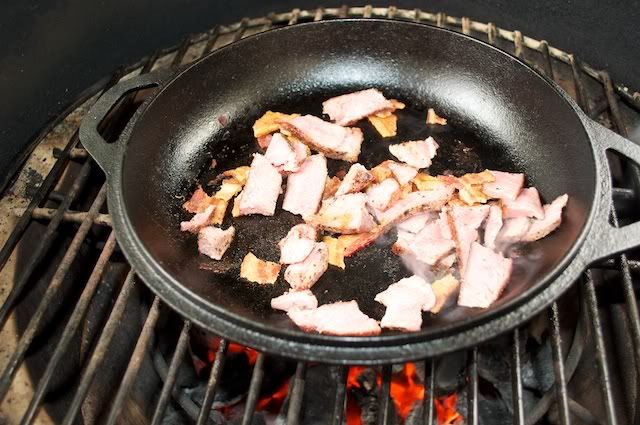 Warm up the left over lamb and bacon.
Every body in.
Time to eat! Got a little rushed and broke my omelette, but that doesn't change the flavor!