Well, it's in the history books now! The first annual GA Mt. Eggfest is over and done. I have so many memories of this one.......Crimsongator showing up most unexpectedly was a wonderful surprise......thank you, Gene, for taking all that time and effort to be here! Fidel and crew with that super enthusiasm and putting out all that great stuff including those funnel cakes cooked on the BGE! Rebecca (eenie meenie) taking time out of her life to be here and cooking up a bunch of killer ribs. The great showing of the North GA eggers group that were so much a big part of this fest. Pork Butt MIke and Kim Youngblood for their most excellent classes. Jay (SSN686) coming up from Brandon, FL to be here. Bobby Cresap and Brenda Miller, long time good friends and huge BGE fans, thank you for being here. Kevin Jenkins and Fred Genovese from Talk Radio Station 1160 out of Atlanta. Jim and Kay Legros who came, and were welcome, as special invited guests. Michael Tripp and his daughter Wanda Hodges who cooked up some killer chicken wings among other things. J. Barrett Carter and his large cooking group that was first in line on the firing line as he masses arrived and put out some killer cooks. Lost the names temporarily, but, the two young gentlemen at the first booth on the left upon arriving who put out a huge effort. Paul Massey (outrageous) came all the way up from Tifton, GA to be here. If I've left anyone out, it's not that you're not important, it's just this old tired mind's not working well! :laugh:
Here are a few shots of our fest :
Main gate to the fest.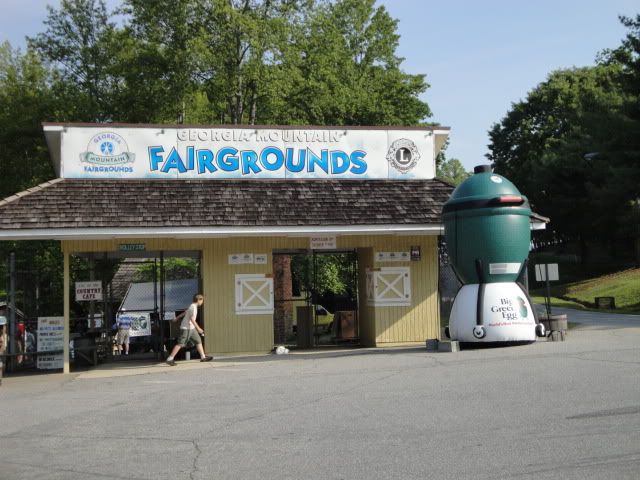 Jay (SSN686) doing his thing.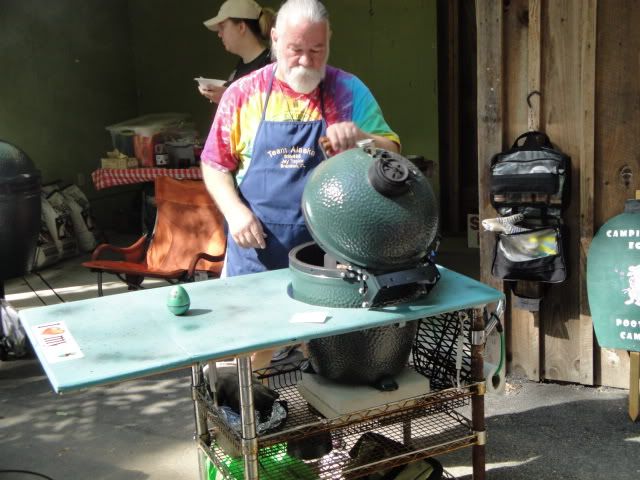 Chef and the Fatman from Talk Radio station 1160 out of Atlanta.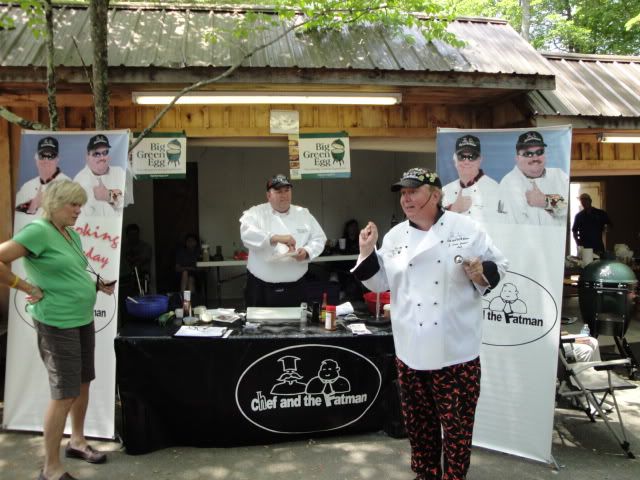 Some shots of our fest venue.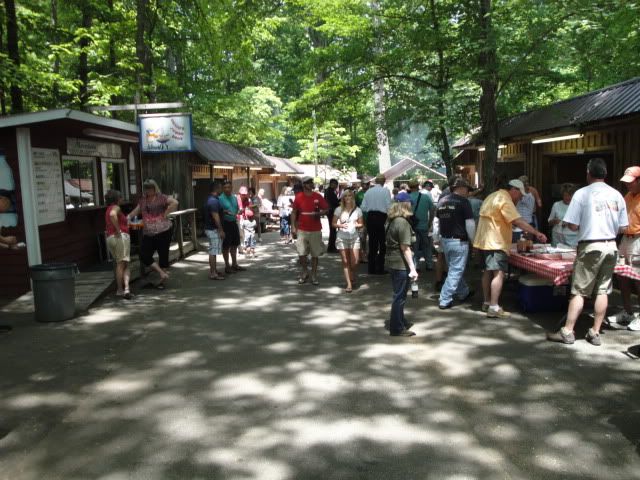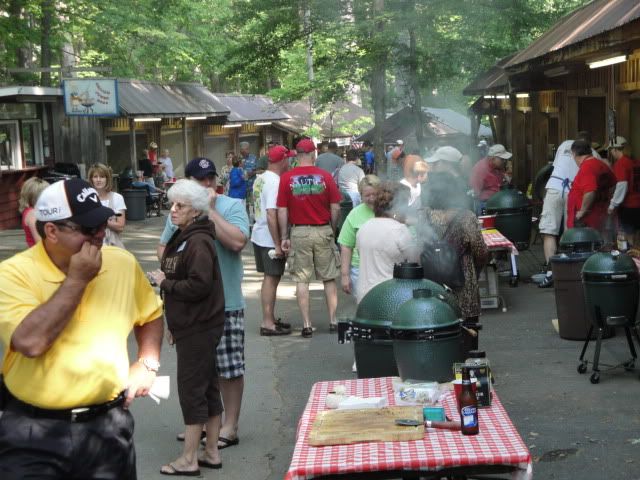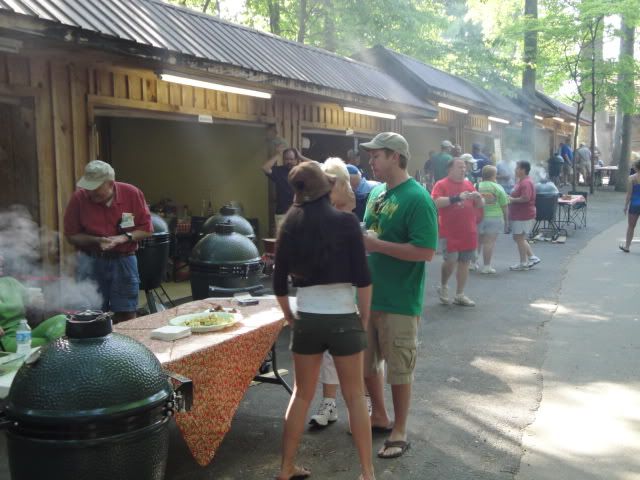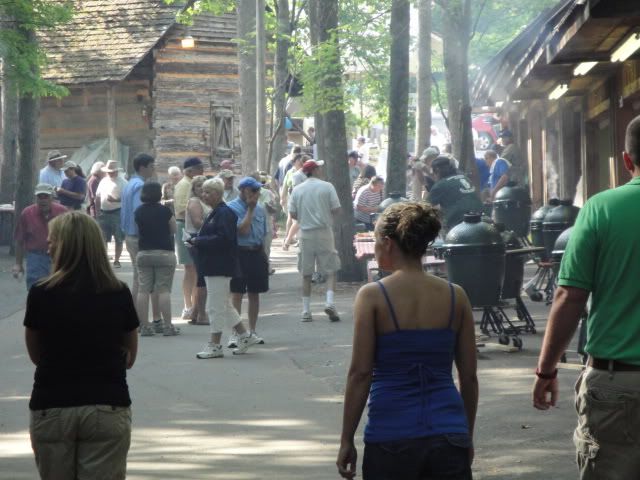 Looking forward to next year already.......