Well I didn't realize brisket was the food of choice this weekend, but I did happen to join the club! Have a few competitions coming up and REALLY need to improve on our brisket so I took today to practice a few changes we've made. Was around 8 lbs after trimming ... smoked it with oak and apple wood. Came out juicy and tender. Let it rest after hitting 198 deg in our newest purchase, a Cambro food holder ... which I'm wondering why we didn't buy years ago!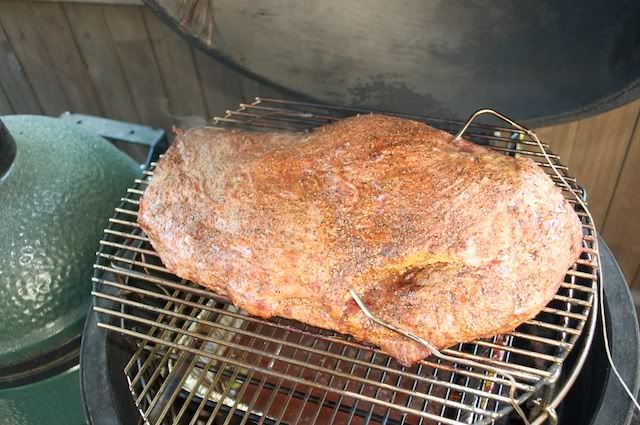 Home made rub and on the egg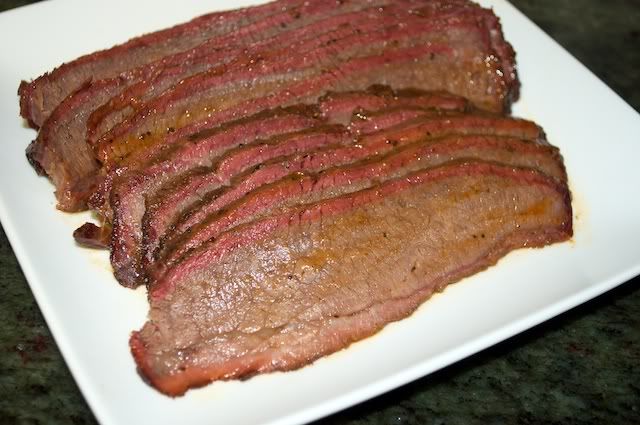 Stayed juicy even after slicing ... something we've been lacking in the past!