I have found that the recipe I use for dough found on the Naked Whiz's website will generally yield about 4 pizzas, so last night we used up the what I had left over from Friday night.
Set up the egg a little different than on Friday. Made sure to fill it with lump this time. I also set up the place setter with legs down, then the bge feet and then my pizza stone. I also wanted to go at a higher temp. Got it stabilized around 650F for these za's.
I love my egg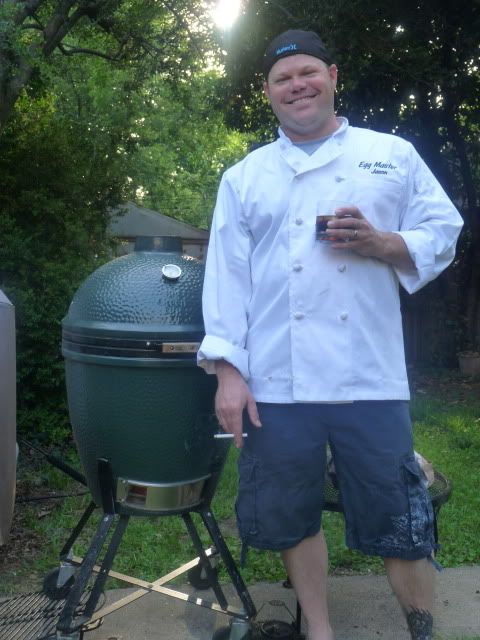 There wasn't anything fancy about these pizzas. Just mozzarella cheese, fresh grated parm, pepperoni and some home grown basil. One za did get some chipotle white cheddar as well.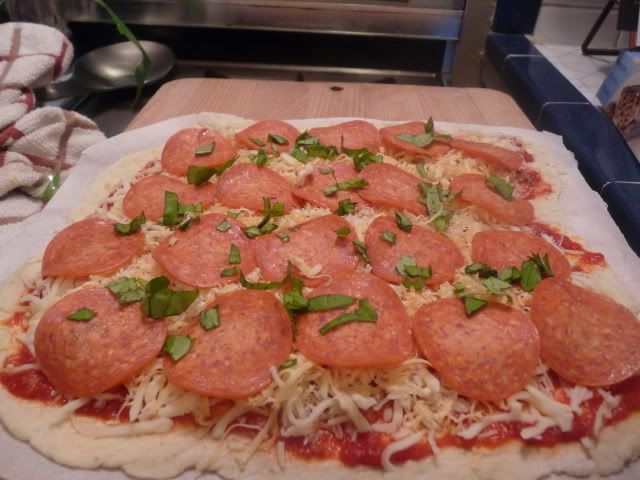 On to the egg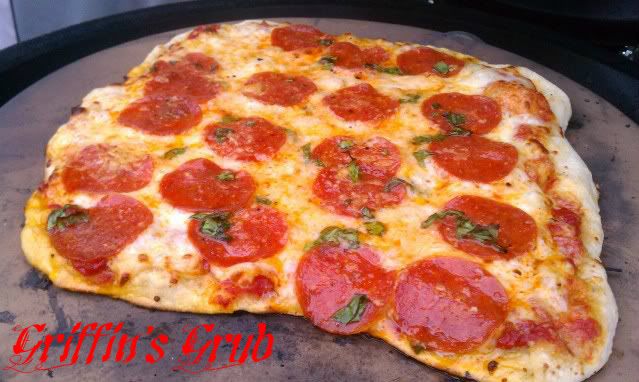 "Hey, Dad! That sure does look good! Can I have some?"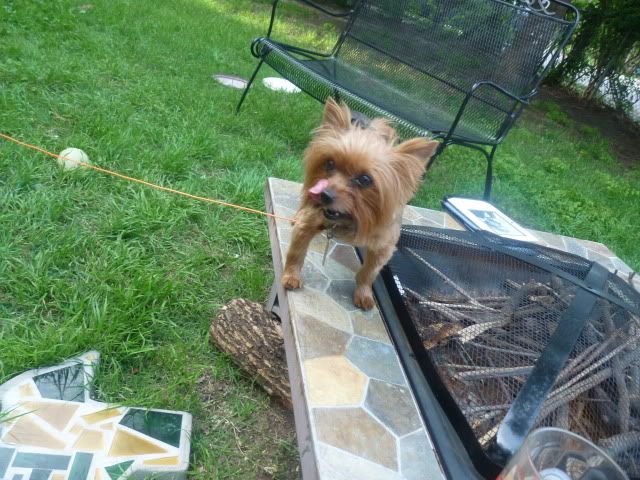 Done in about 4 minutes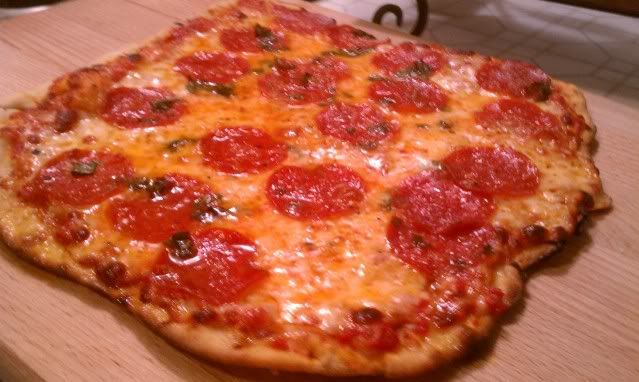 Second on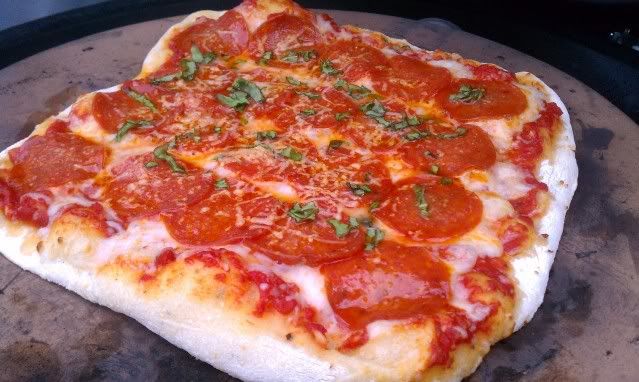 Another four minutes
I think I might have started to fry the gasket, especially at the back.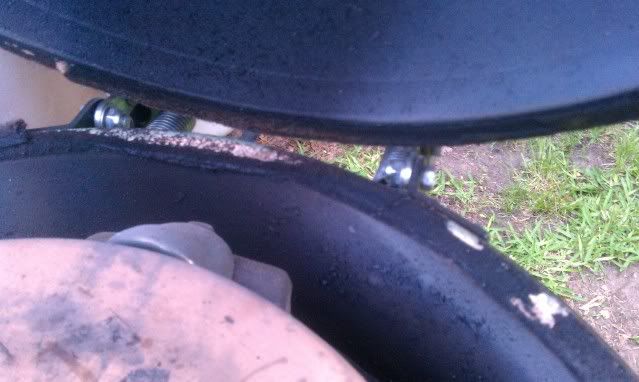 I really think that the higher heat worked out well. The pizzas cooked much faster and the crust was incredible. Ah...it was so good. Already got me thinking about my leftovers for lunch.
Not sure if you can notice the different quality of the pics. I started out with the "real" camera, but the batteries died half way through and I had to switch to phone cam. Sorry about that. The "real" camera will be fully charged for the next cook.
Rowlett, Texas
Griffin's Grub or you can find me on Facebook
The Supreme Potentate, Sovereign Commander and Sultan of Wings