just got jacked up several notches! :ohmy:
Our very own Lawn Ranger went way over the top to make our fest successful. Take a look at these works of art :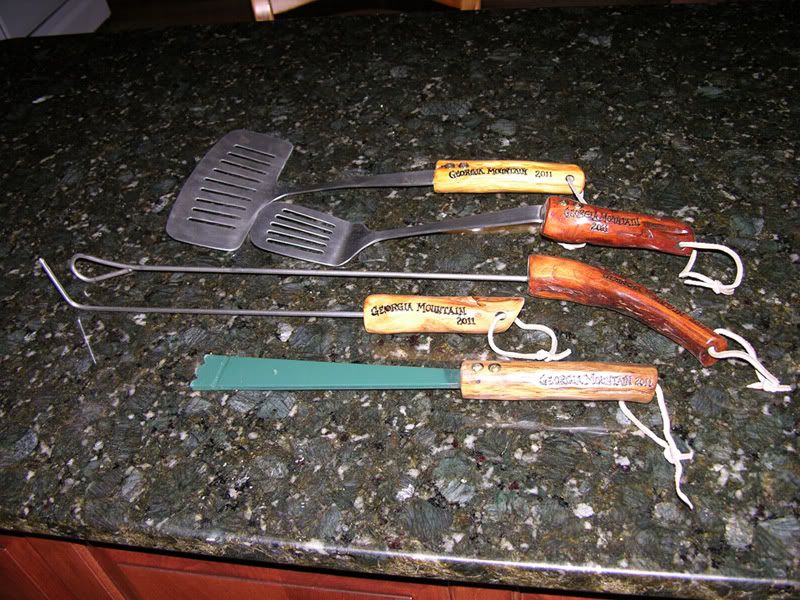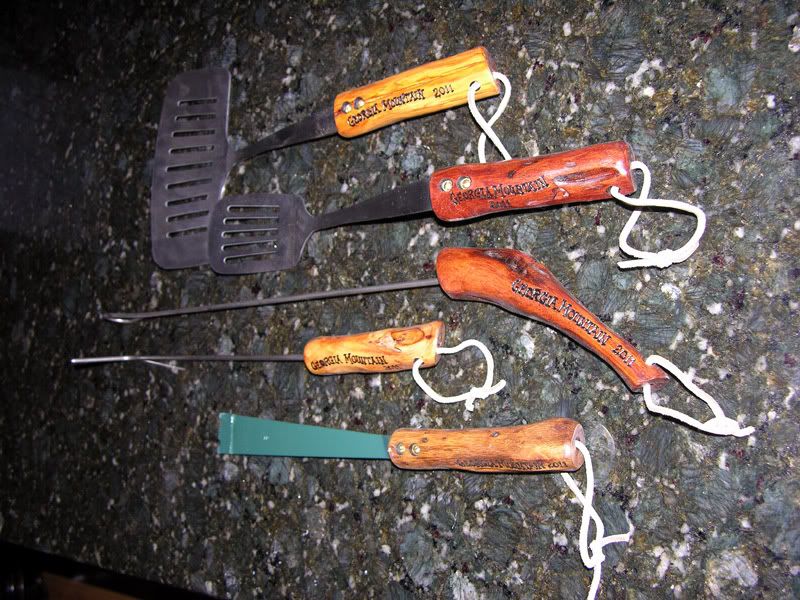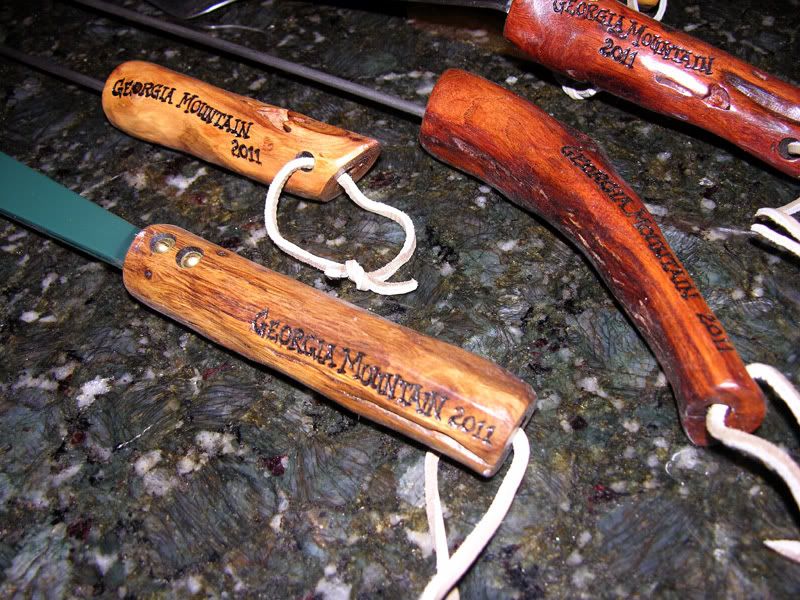 In the first picture, from top to bottom :
Fish Spat in Mountain Cedar
Charwoody Angled Spat in Mesquite
Long Ranger in Mesquite
Wiggle Rod in Pecan
Grid Lifter in Live Oak
Mike, I'm still stunned at your kind generosity. These are absolutely beautiful. There's going to be some very happy eggers after our drawing! Thank you so much for doing this for us......a lot of time went into these works of art! I couldn't be more delighted! :laugh:
On a negative note, for you eggers wanting to order some of these beautiful tools from Lawn Ranger, he has informed me he will be on a sabbatical for an undetermined period of time! :( ........at least as far as creating these wonderful tools.