This is my set up, except I covered the pan with heavy aluminum foil to make clean up easy.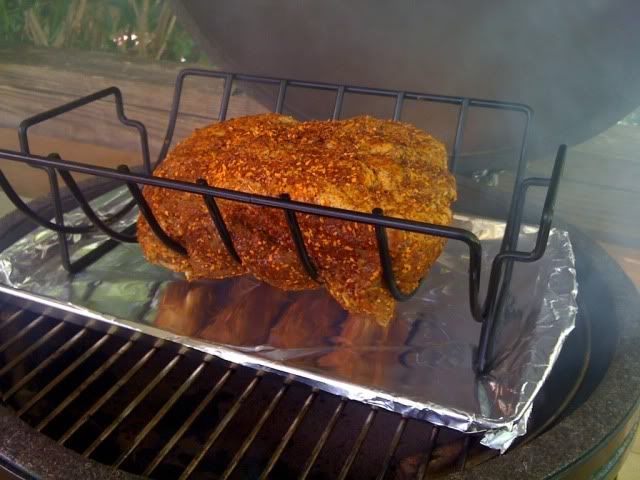 Boston Butt - 6 pounds - marinated overnight in: Allegro Original,Orange Marmalade,Chopped Garlic,Crushed Clove,Crushed Fennel Seed, and Crushed Red Pepper. Then removed from marinade and dried with paper towels and rubbed with Grill Mates Applewood Rub. I made sure to get the rub everywhere I could using my fingers. Placed in rack with fat cap up.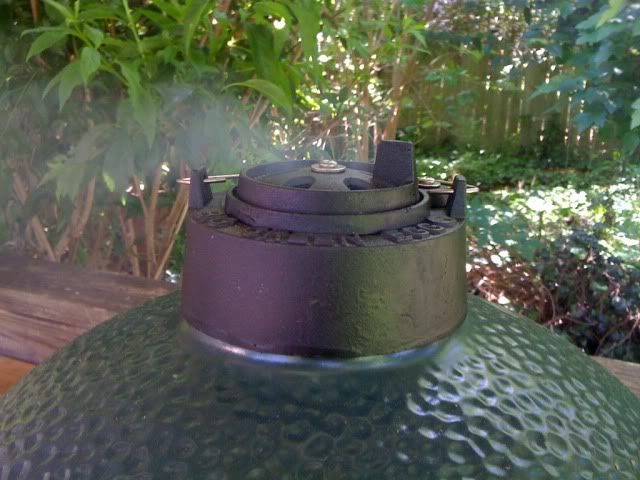 Started smoking/grilling at 4:30pm @ 230 F and grilled overnight up to the noon hour, a total of almost 20 hours! I used a wireless probe to monitor the internal temp of the Butt, in the end, it hit 174F and I took it off. I simply ran out of time.
The results were fantastic, moist, tender and falling off the bone. Actually, the bone just pulled out.