It's almost Halloween and if you're cooking on your EGG, you may end up with more people knocking on your door asking for
pork chops
than candy! In case you're willing to share and want to please a crowd, we recommend warm
Margherita Pizza
,
FGL's Lemon Pepper Wings
or our favorite,
S'mores in a Cone
!

If you missed the 17th Annual EGGtoberfest here are the highlights Click Here Fall is upon us, and it's a great time for getting out to one of the many #EGGfests around the country - see a list here
Follow Up...18.29lb Brisket!!!
First off, thank you to all the advice I got from all on here for my first overnight and first Packer Trim Brisket cook! The results....well the results were outstanding! I placed the monster Brisket in my LBGE at 5:30PM Friday night with the intent on eating at 6PM Saturday evening. Well Saturday morning we had the annual community wide yardsale and everyone was asking about my egg and commented on the smell coming from it. I also let a few very serious "customers" take a peak and I beleve that I solde at least 3 BGE's from my yardsale alone lol. Anyway, my neighbors were amazed in the flavor of the brisket as well as the efficiency of the egg as I did not add charcoal at any point during the 22 hour cook = AMAZING!! Here are the results!
Before: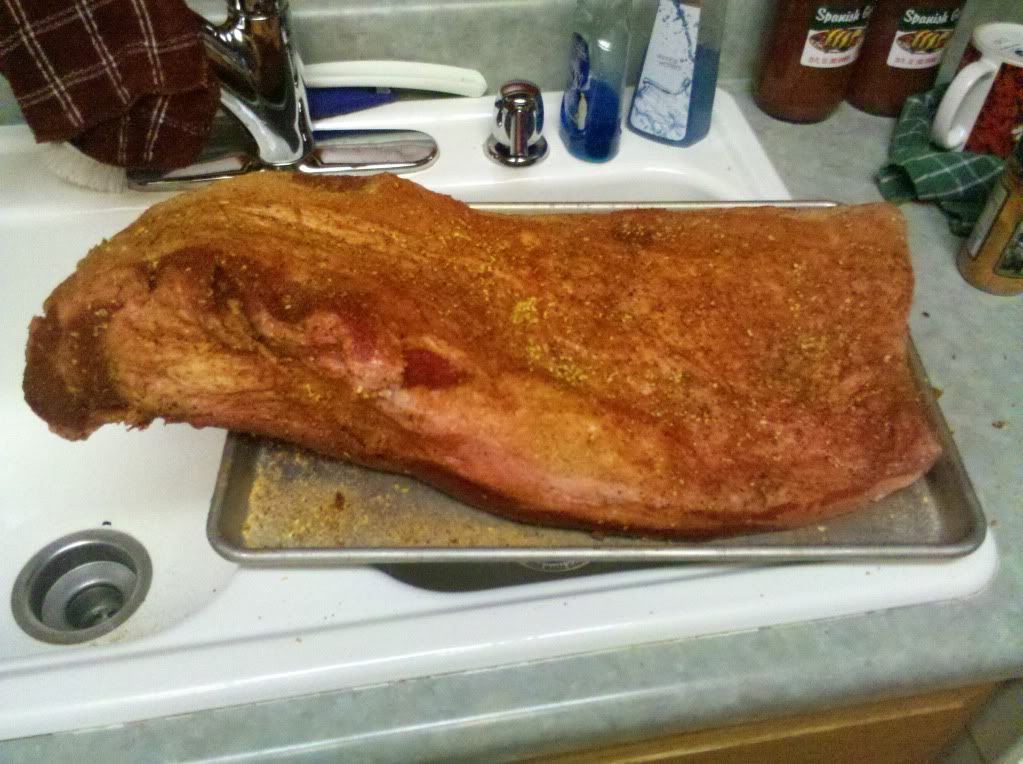 After 22 hours in the LBGE!!