We're feeling pretty super, how about you? The big game is fast approaching, and while we love football, we love an excuse to invite people over and cook even more! You too can cook like a champion with recipes from
Dr. BBQ's NFL Gameday Cookbook
: Grilled Tuna Sandwiches from Seattle and Baked Brie from New England. Who's going to win? You'll have to cook both to find out.
The 17th Annual EGGtoberfest was amazing - here are the highlights 
Click Here
and she asked "aren't you done yet?"
stock piling lump that is! :laugh:
I just scored another 16 bags of Royal Oak Steakhouse Green at $3.99 from Menards.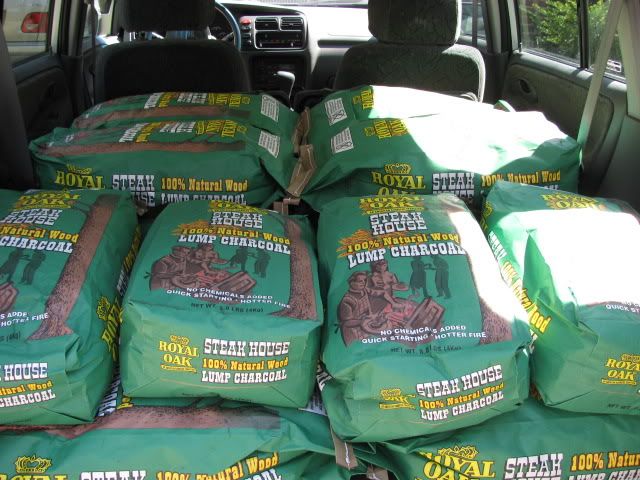 in addition to the 16 from last week.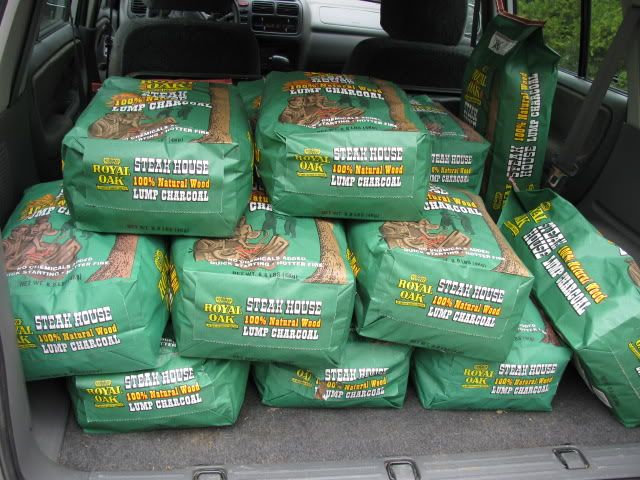 I'm now at an all time high inventory for me of 760 pounds. Most times I only buy on sale so I save a bundle that way - wish I would have had a huge petroleum tank and stocked up on gasoline a couple years ago! :angry: