stock piling lump that is! :laugh:
I just scored another 16 bags of Royal Oak Steakhouse Green at $3.99 from Menards.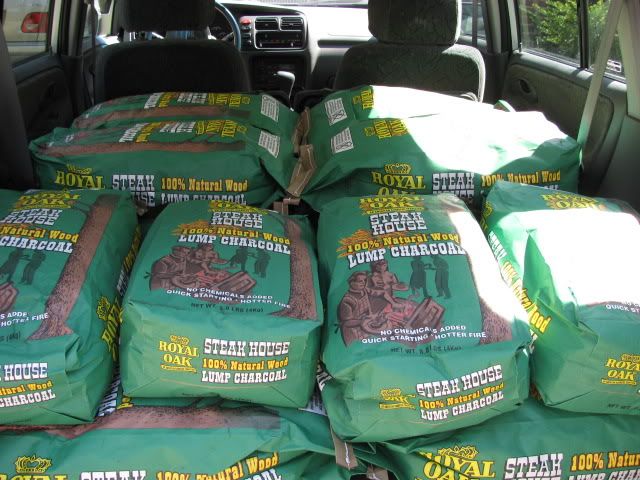 in addition to the 16 from last week.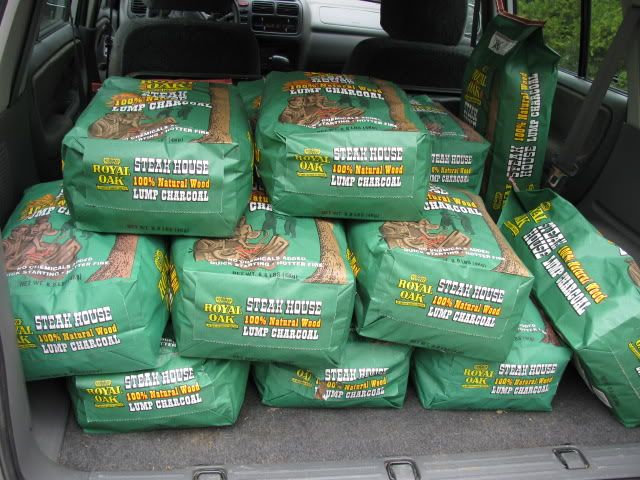 I'm now at an all time high inventory for me of 760 pounds. Most times I only buy on sale so I save a bundle that way - wish I would have had a huge petroleum tank and stocked up on gasoline a couple years ago!