What a great fest!! this is our second year for OKC, and it just keeps getting better!!
got in OKC friday afternoon with 50+ MPH winds, however Sat moring was a beautiful morning and turned into a perfect day.
Lots of tasters showed up, many of them were soon-to-be owners of demo eggs, and were very interested in how the eggs worked and what we were doing and of course, the food. We tasted some amazing food, met a lot of super folks!! thanks to Chris and Everything BBQ for another great fest!!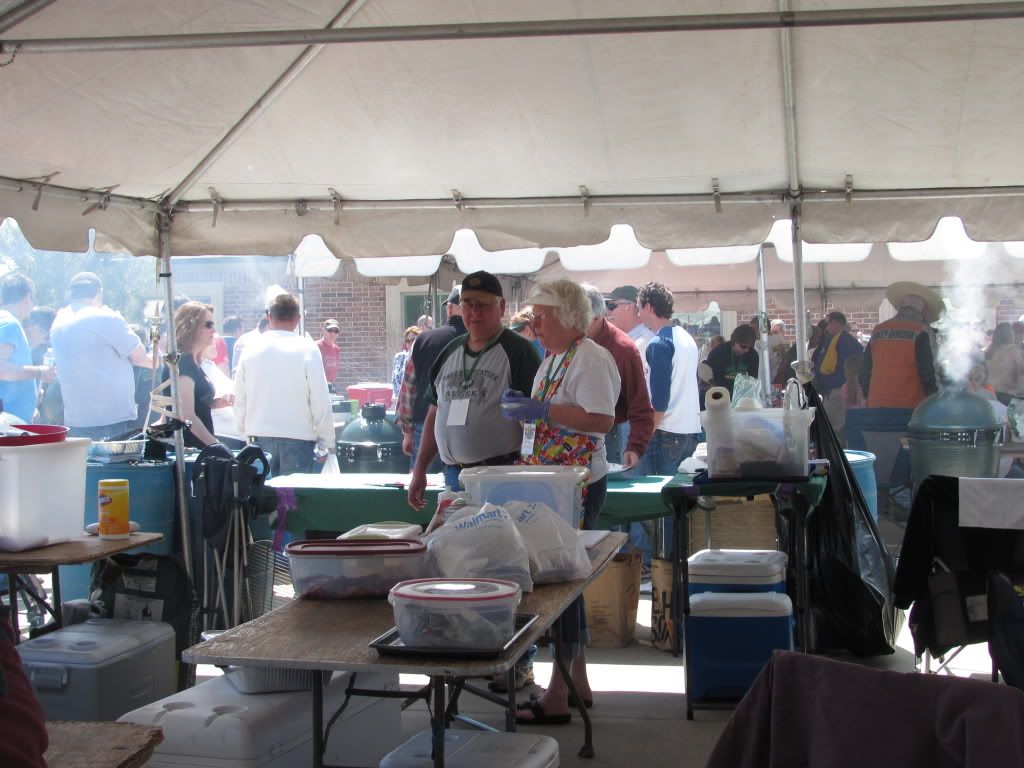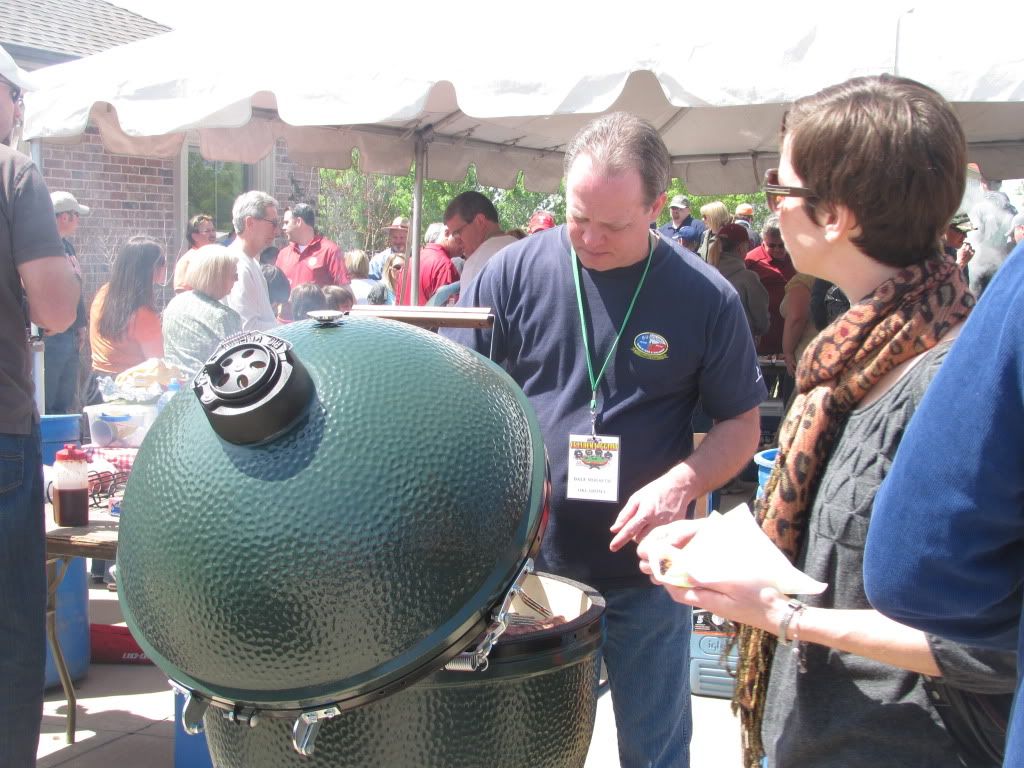 Me, 'splaing something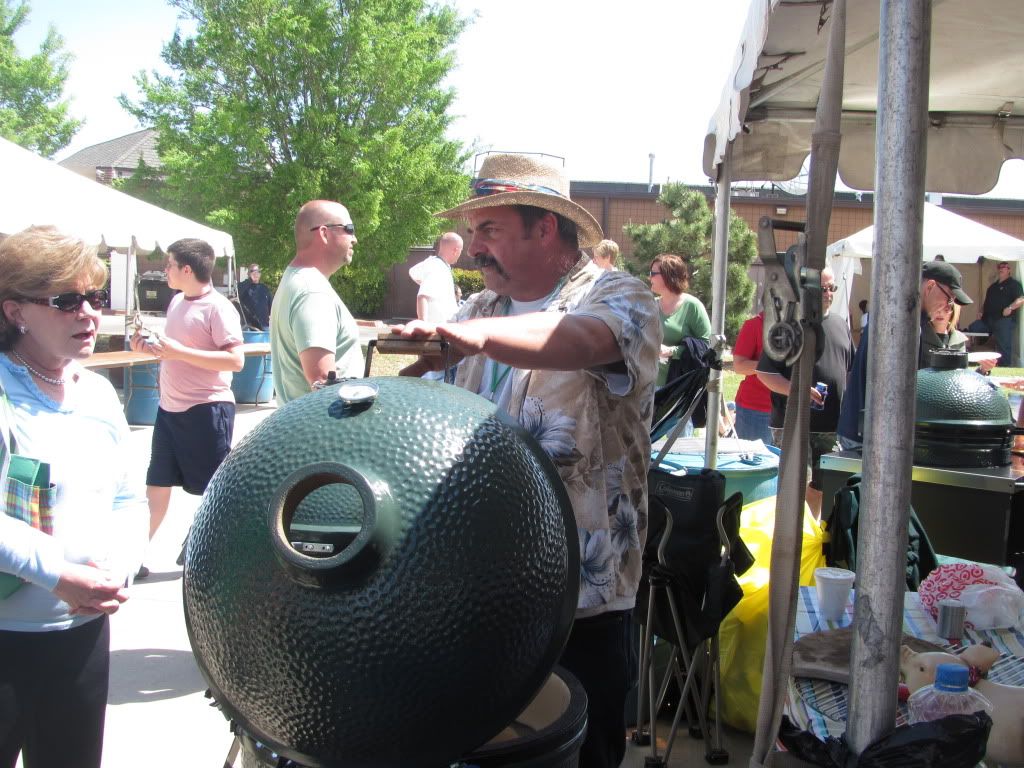 the infamous Hoss's Appple pie 'shine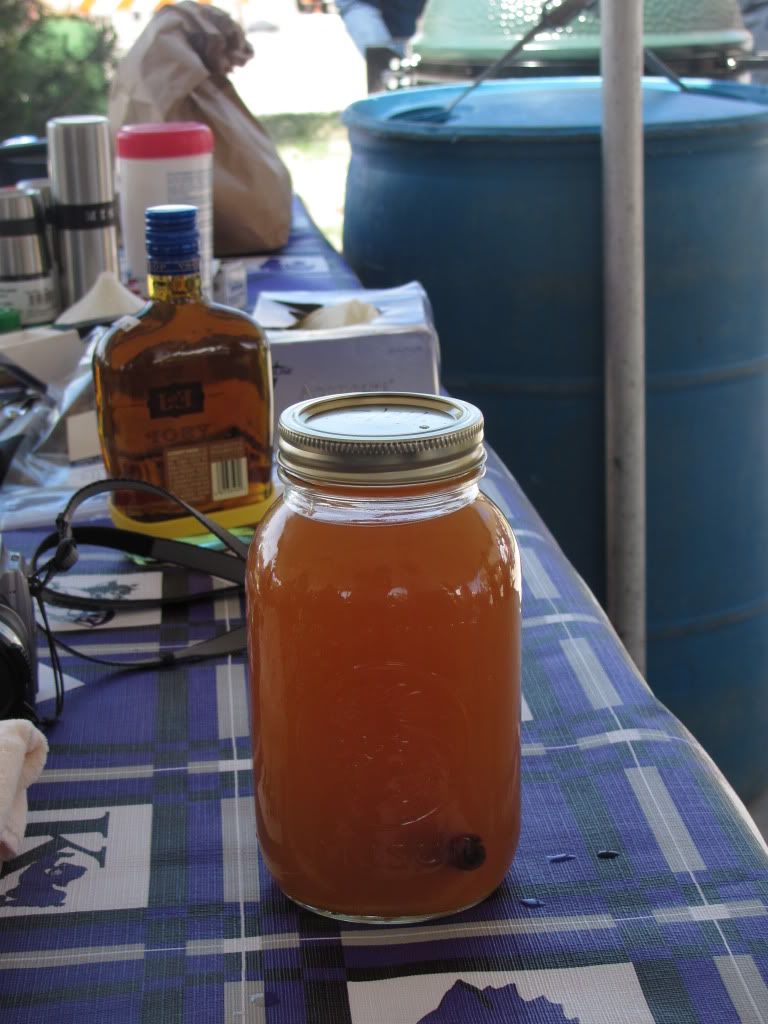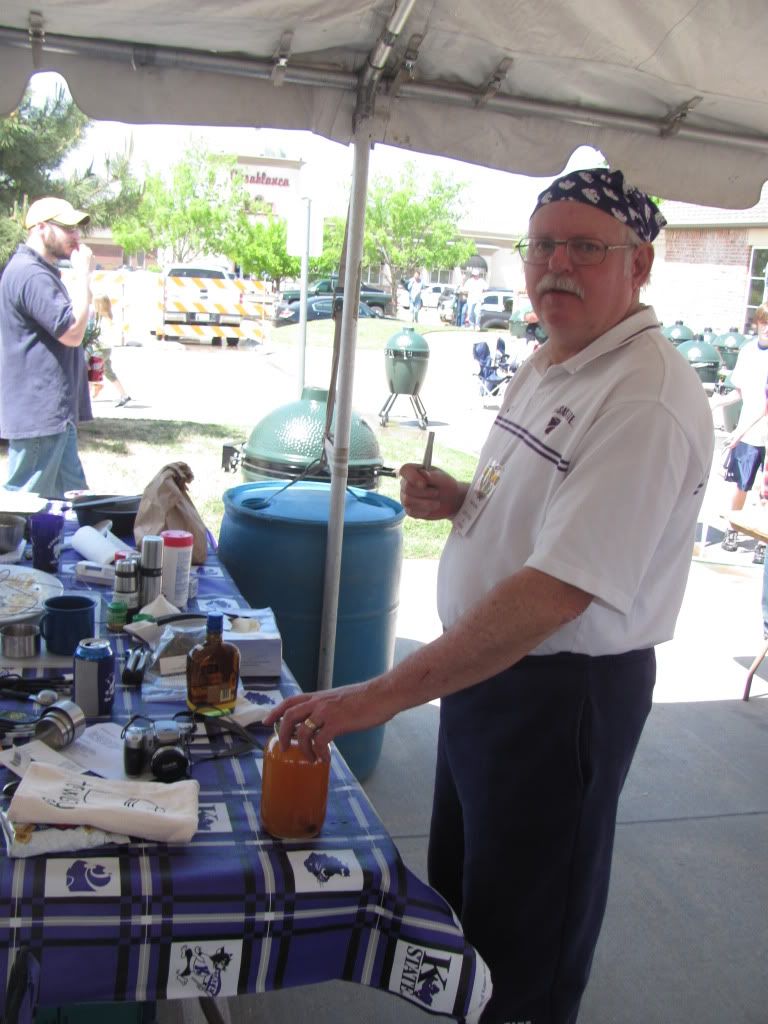 some of our breakfast pie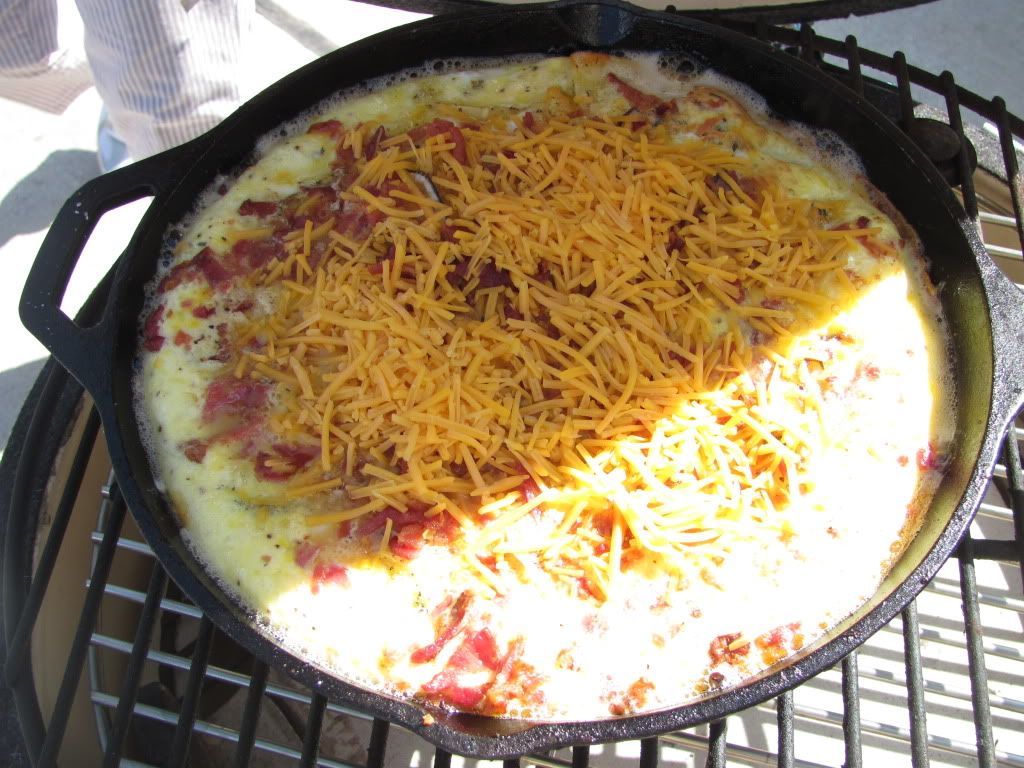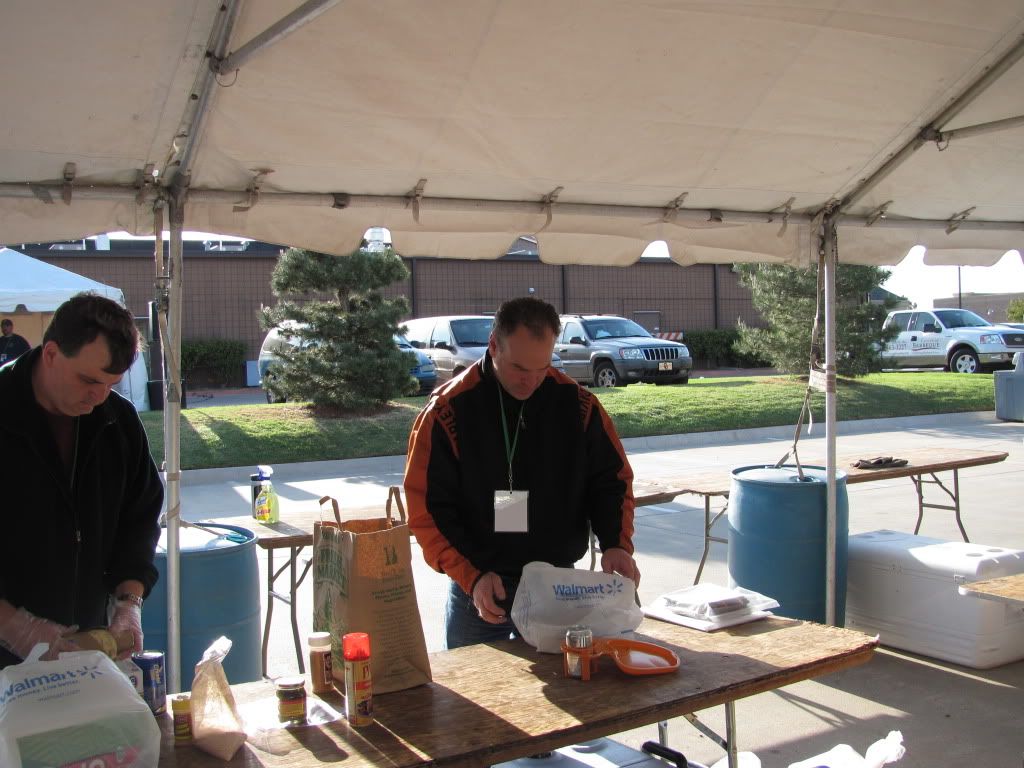 What a great day!!