Well after decades of debate and I finally purchased my first BGE last Thursday. After reading and researching this forum for a couple of weeks I decided to go with the crowd (you know egg pressure and all) and purchase the large. I simply have to say THANK YOU!!! It isn't all hype, this thing is Eggmazing! Now I'm crawling all over the internet for recipes, accessories, and all kinds of things I don't really need but have to have nevertheless. I thought I was buying a grill/smoker, what I have is an addiction!
Here's the first meal on my egg, T-Bone, Ny Strip, and Bone in Ribeye (for me) all searing at 800 degrees within 15 minutes of starting the egg my very first time! Thank you to everyone here for the amazing information and personal experience.
After the 20 minute rest period, back on the egg with some garlic cheesy potatos on the Platesetter and a couple of Italian sausages for my boys.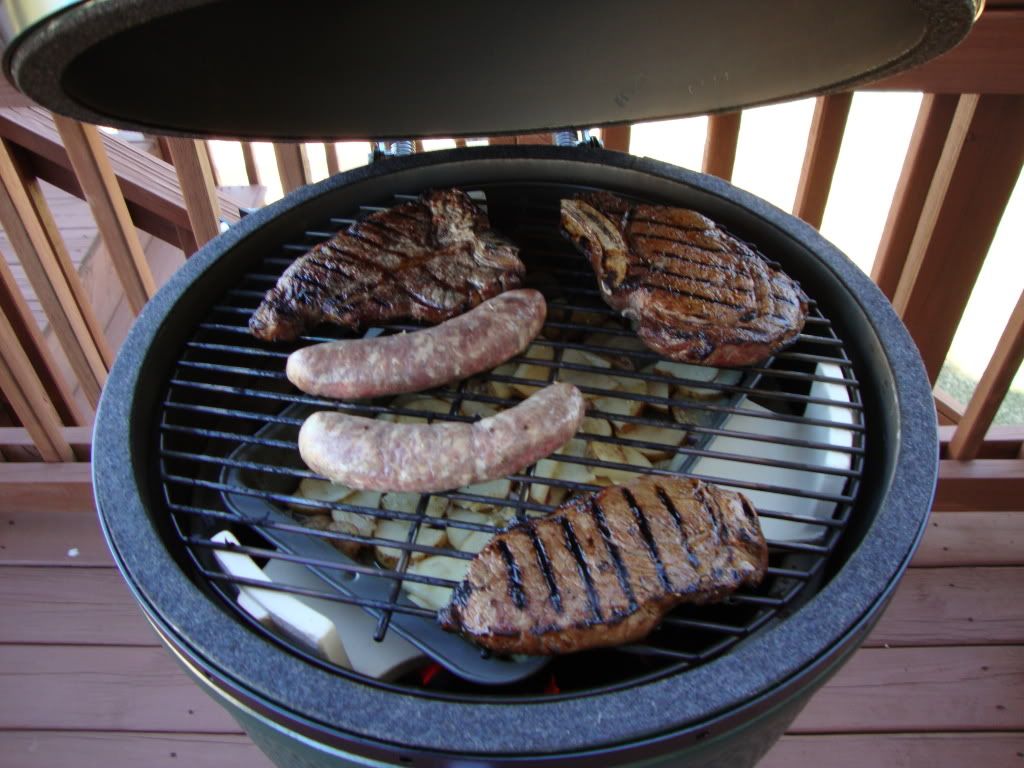 After such amazing success on my first attempt, I had to see for myself is Spatchcock chicken is as great as everyone claims. Well, I think it was actually better than the steaks! I have never uttered those words in my life.. phht Chicken better than STEAK, well... it really was amazing!
Thank you again to everyone here, without reading all your posts and seeing your amazing pictures, my first weekend on the Egg wouldn't have been this amazing! I'm looking forward to posting some of my experiences as well as more questions as I start down the road of being an Egghead!
Just here to get eggucated!
Thanks, Mike "Live in such a way that if anyone should speak badly of you, no one will believe it."