Stacie went out of town today so I'll probably just be cooking for myself from now through Saturday night. Looking through the freezer I came upon a bag of pulled pork from back in December, one of my first smokes on the Egg. So I thawed it out and thought to myself, "Self, what should we do with this?" And self said back, "Nachos!" So, not to argue with the voices in my head, I went to the store to grab a few things.
Starting players for my nachos. Wasn't sure about the canned cheese, but i swear I saw it in a post somewhere about nachos.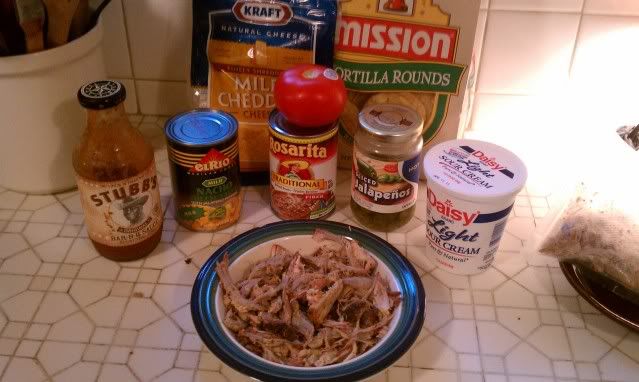 Partially prepped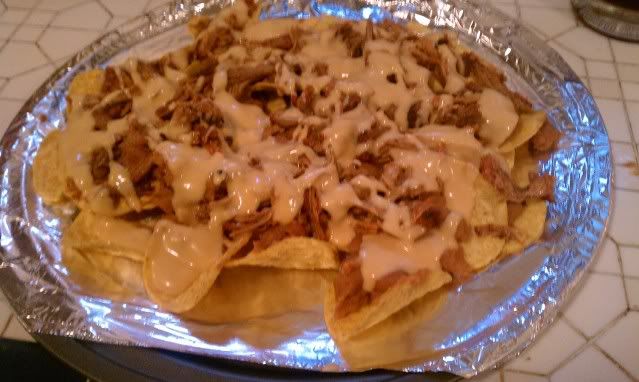 More cheese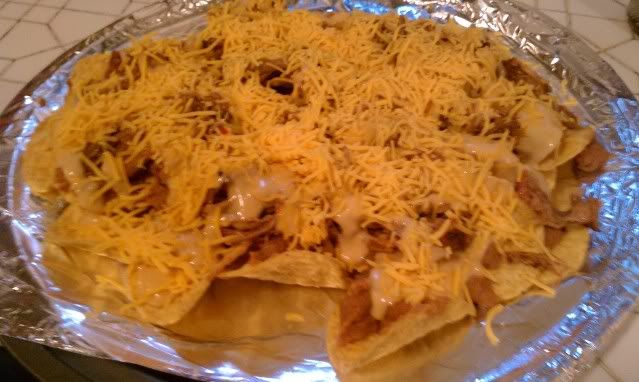 Final plate (ok its not a plate, but why dirty another dish when the wife is away? That would just be more work for me)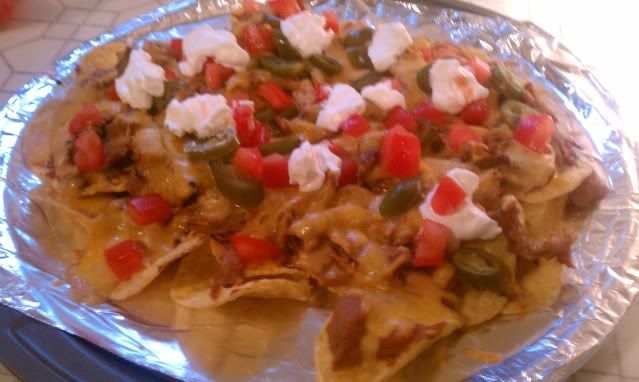 Very tasty. I thoroughly enjoyed it. Any suggestions for tomorrow night's cook?
Rowlett, Texas
Griffin's Grub or you can find me on Facebook
The Supreme Potentate, Sovereign Commander and Sultan of Wings