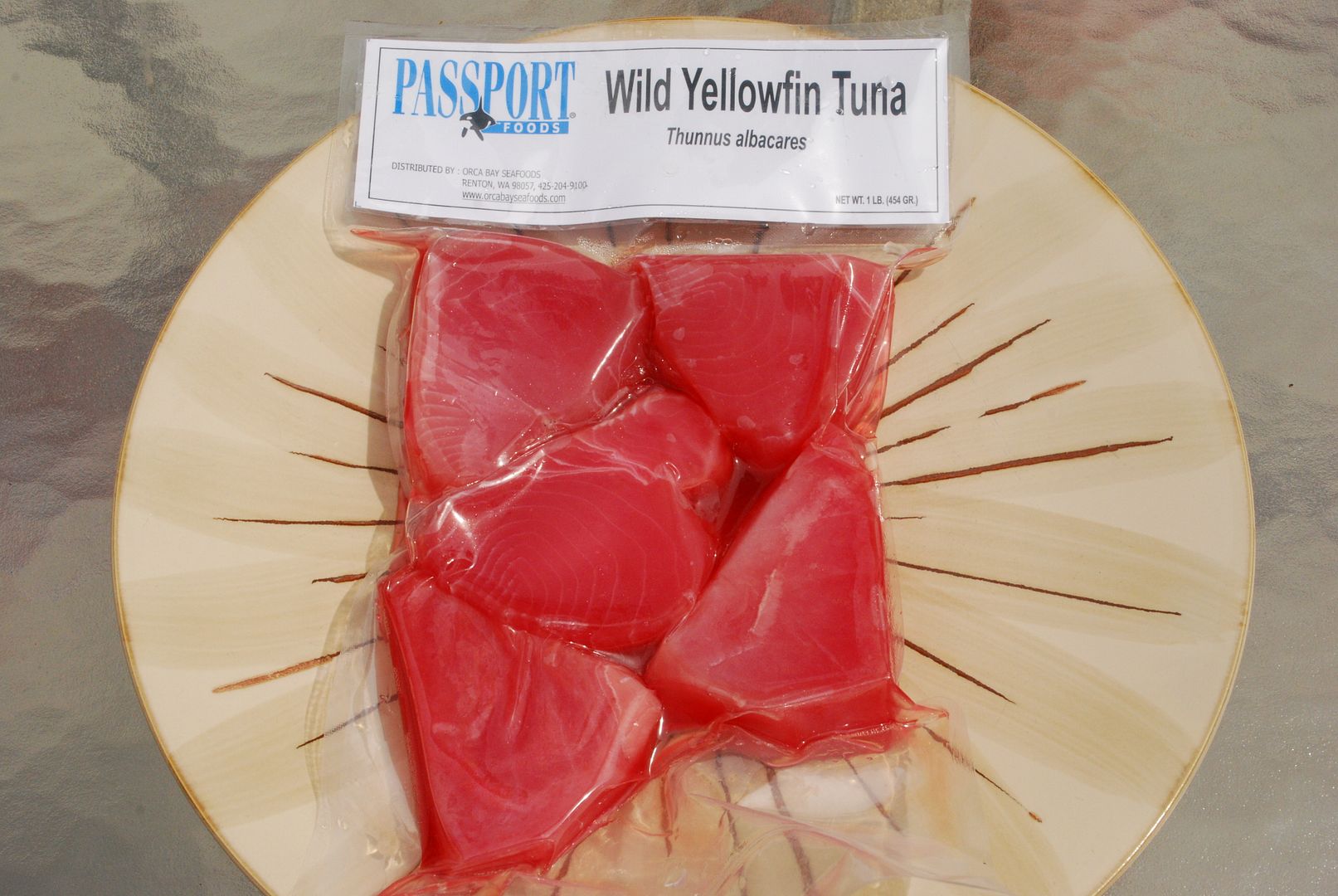 Picked this Ahi at Trader Joe's, it look very fresh and frozen.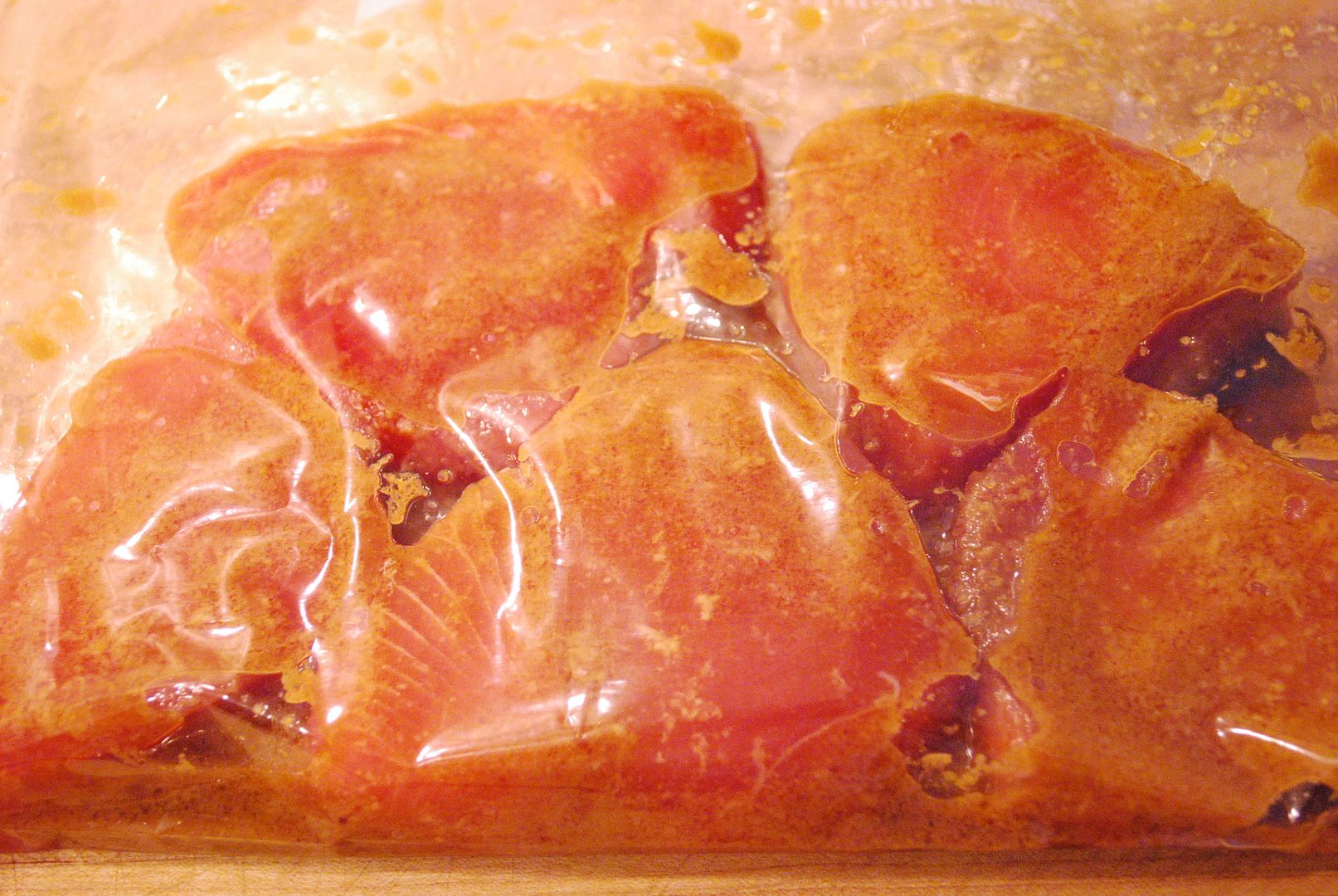 Made a wonderful marinade, recipe to fallow.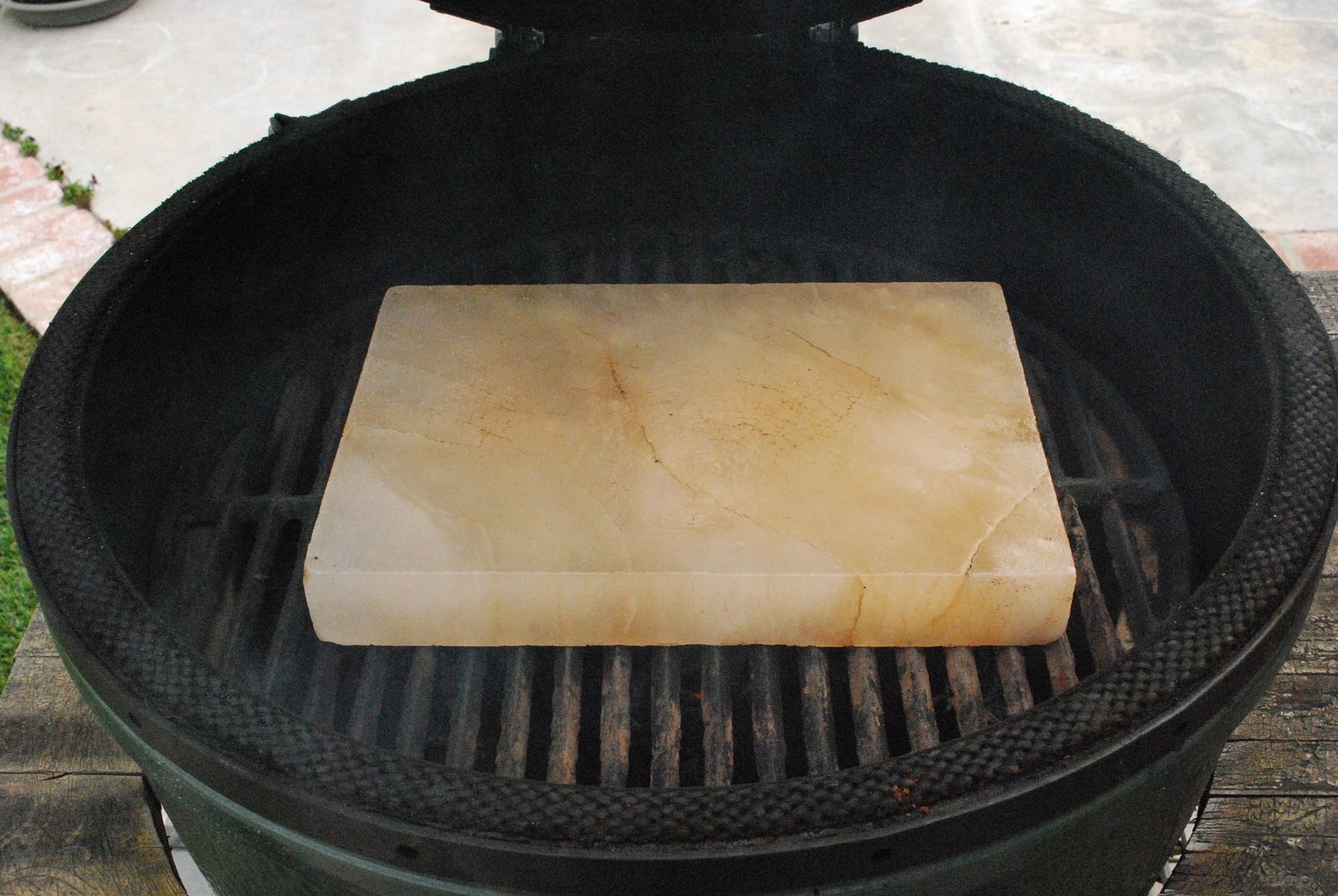 Fired up the Egg and put the Himalayan Salt block on to heat.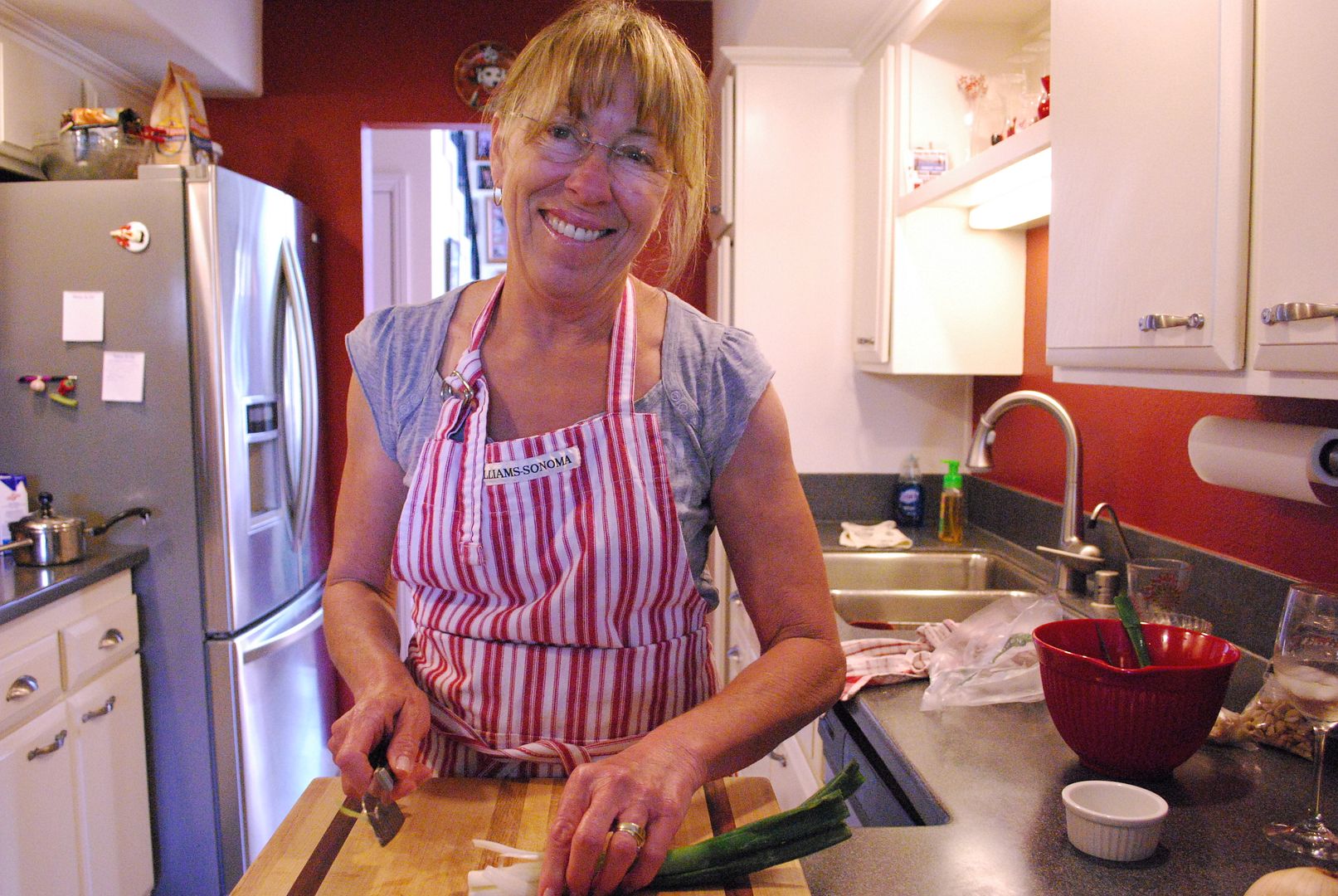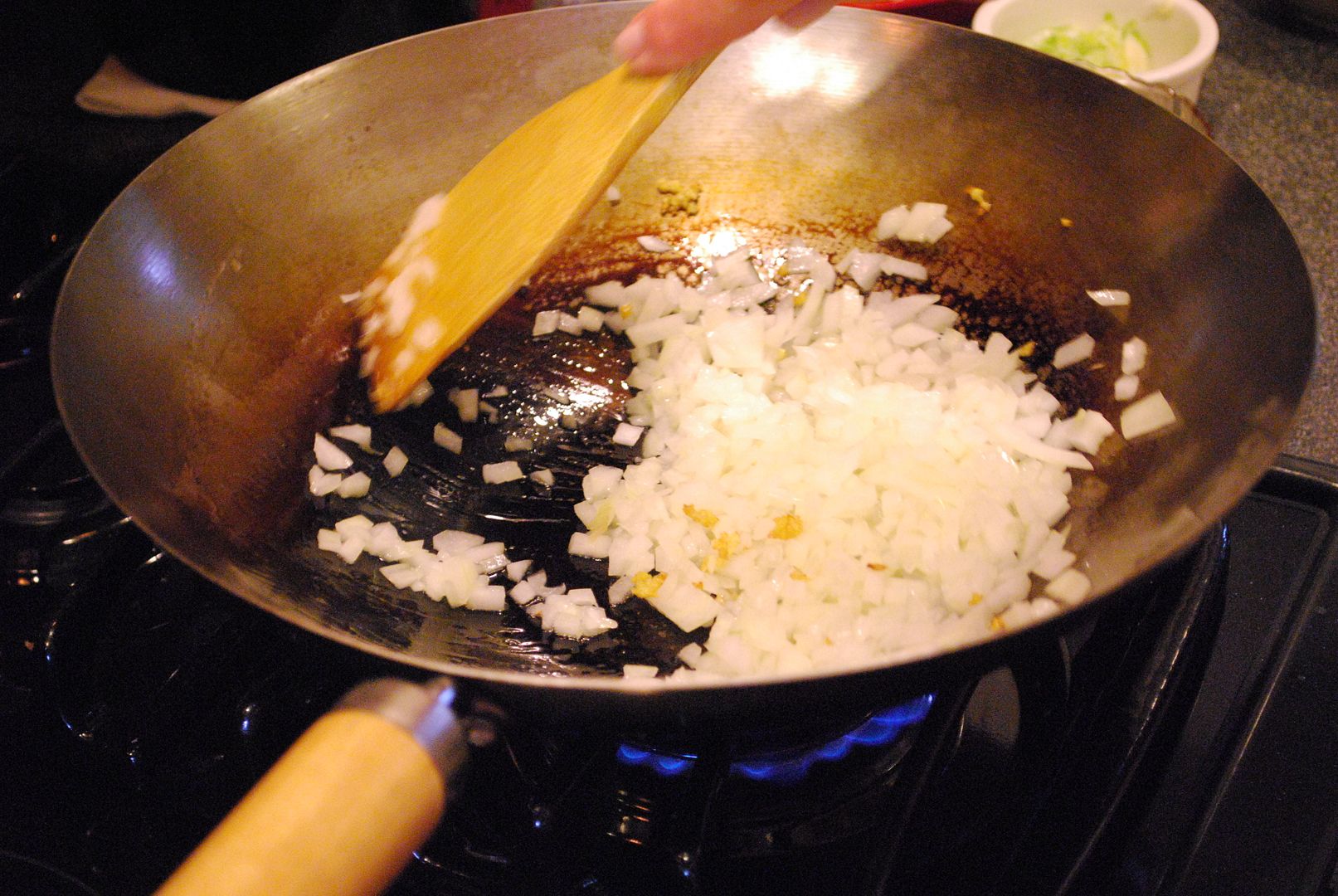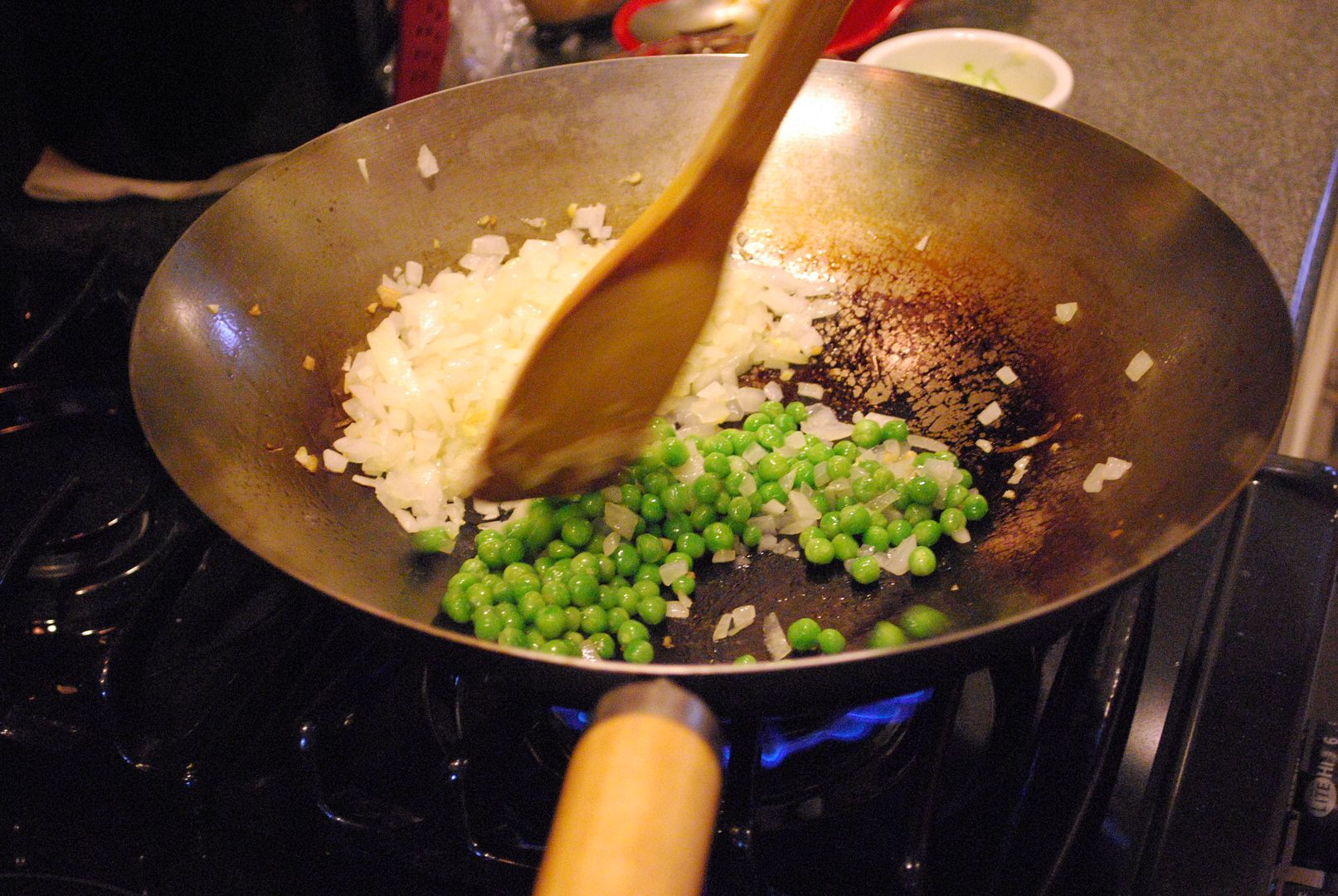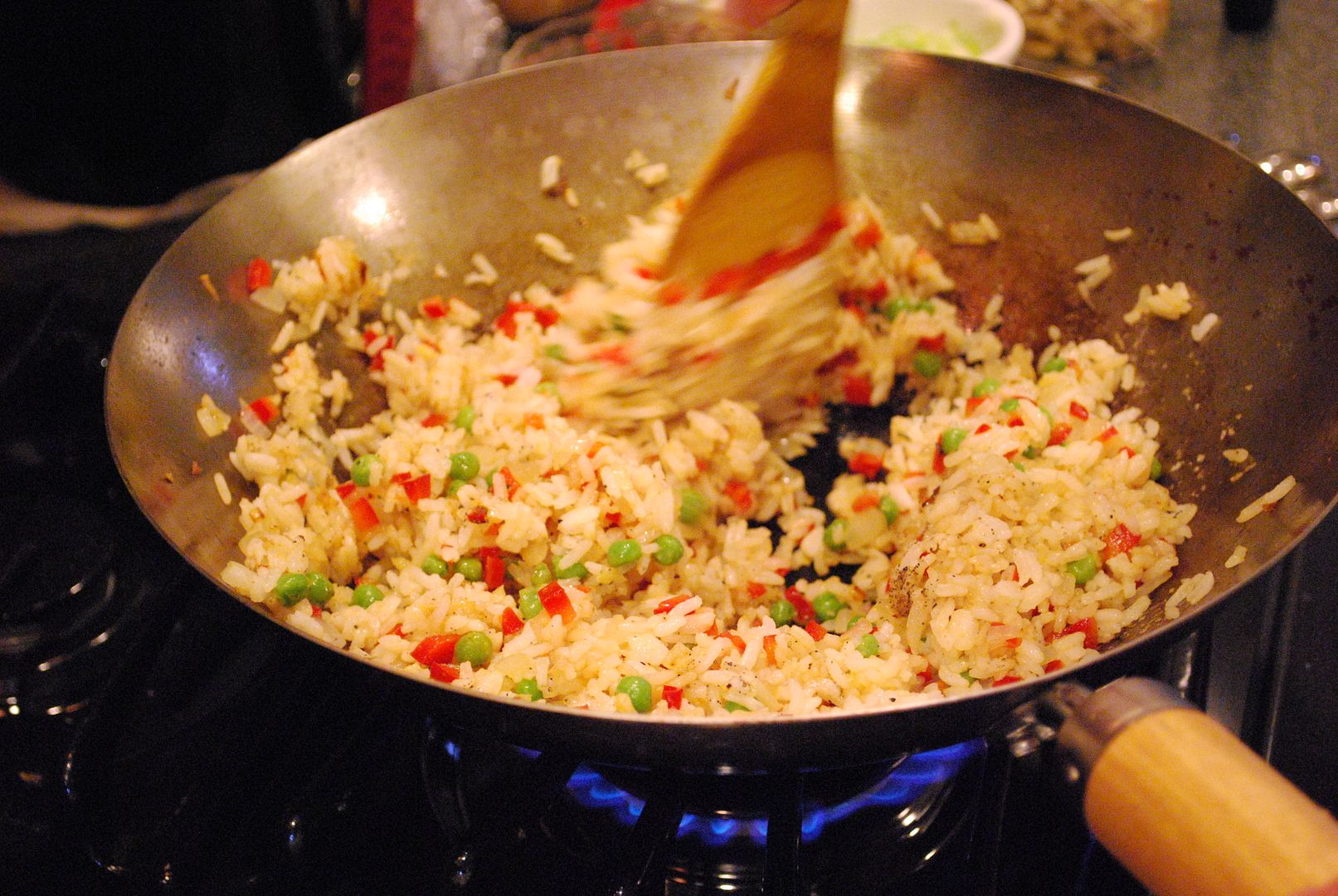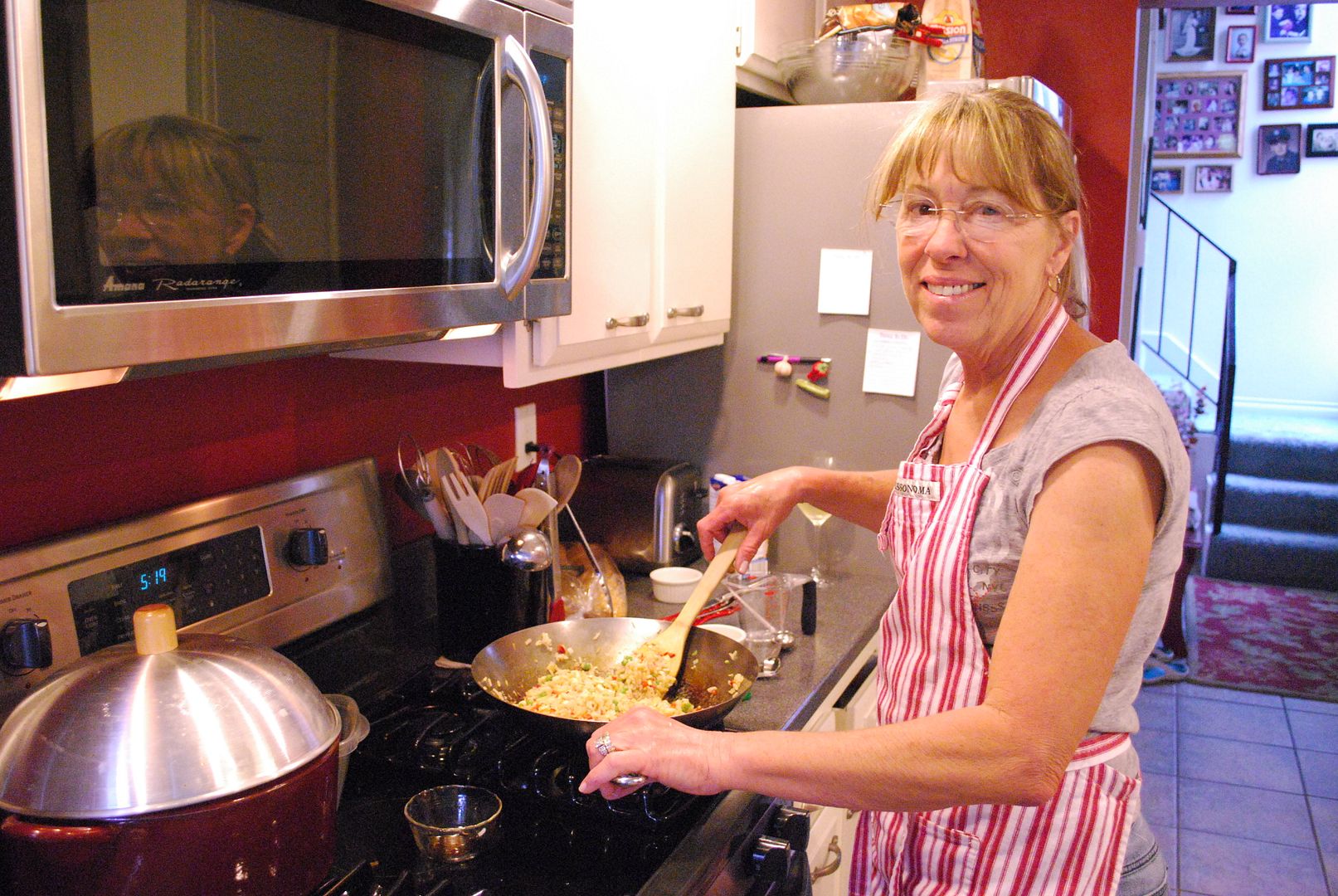 Jackie frying up some Vegetable Fried Rice.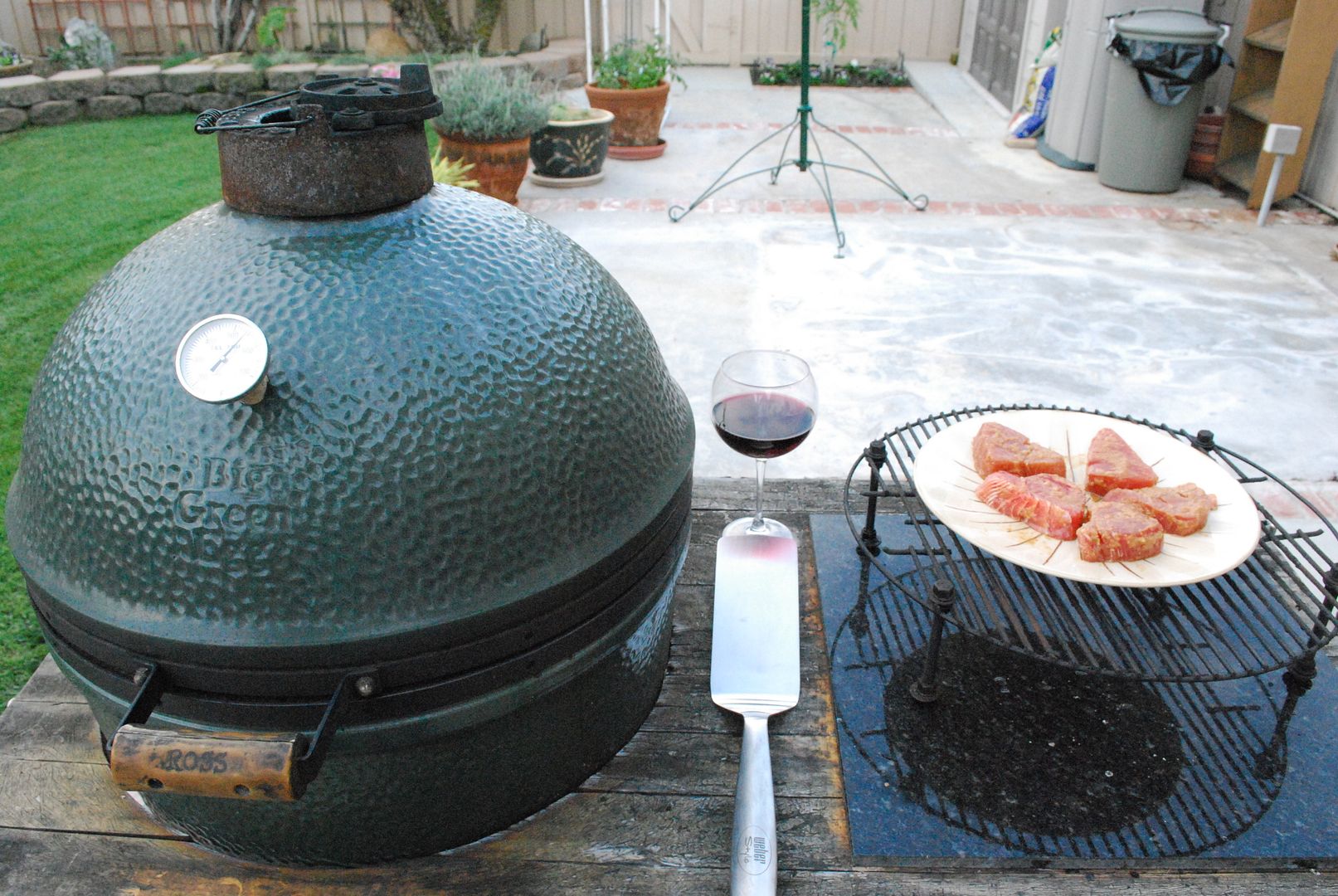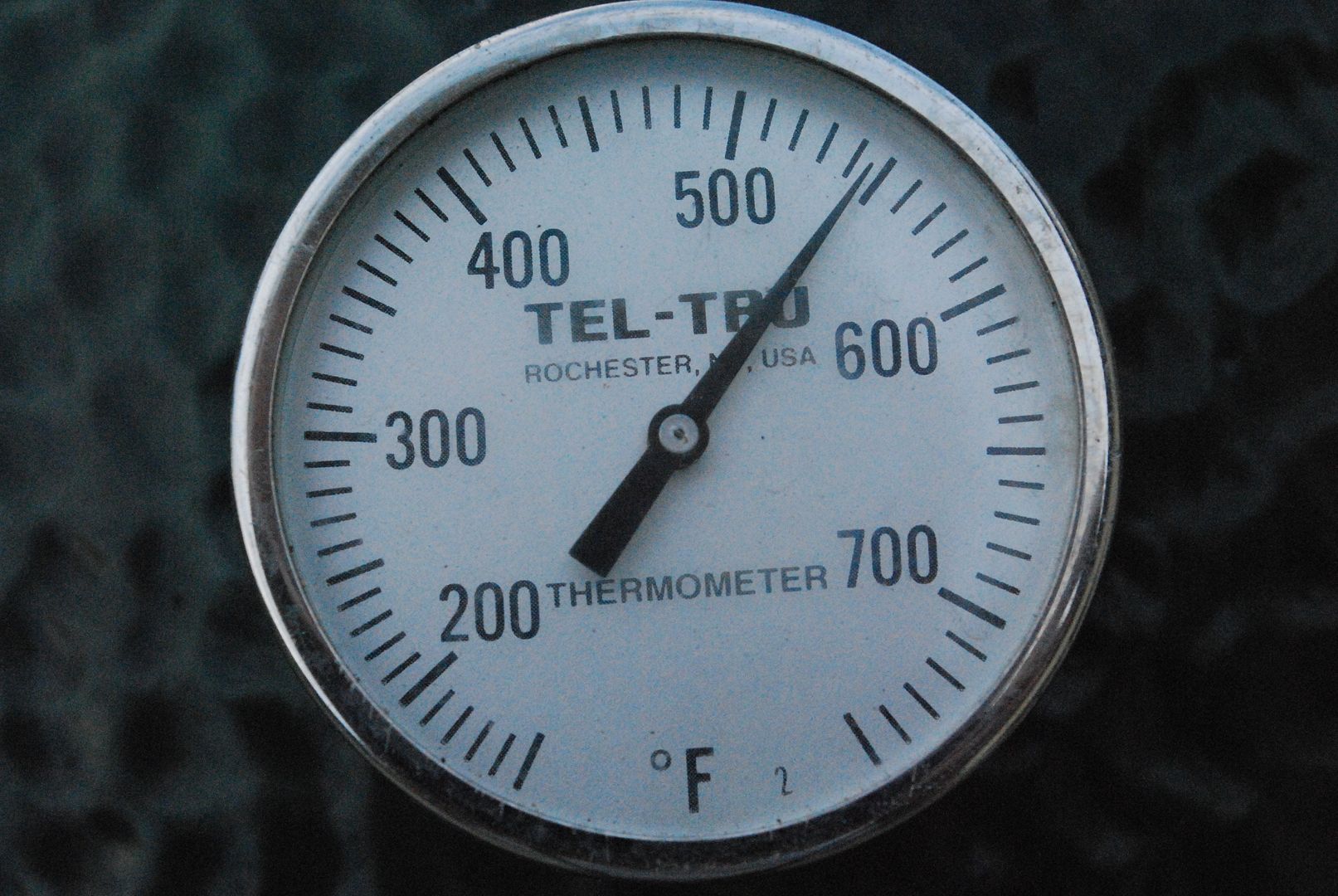 The Egg is Humming along @ 550*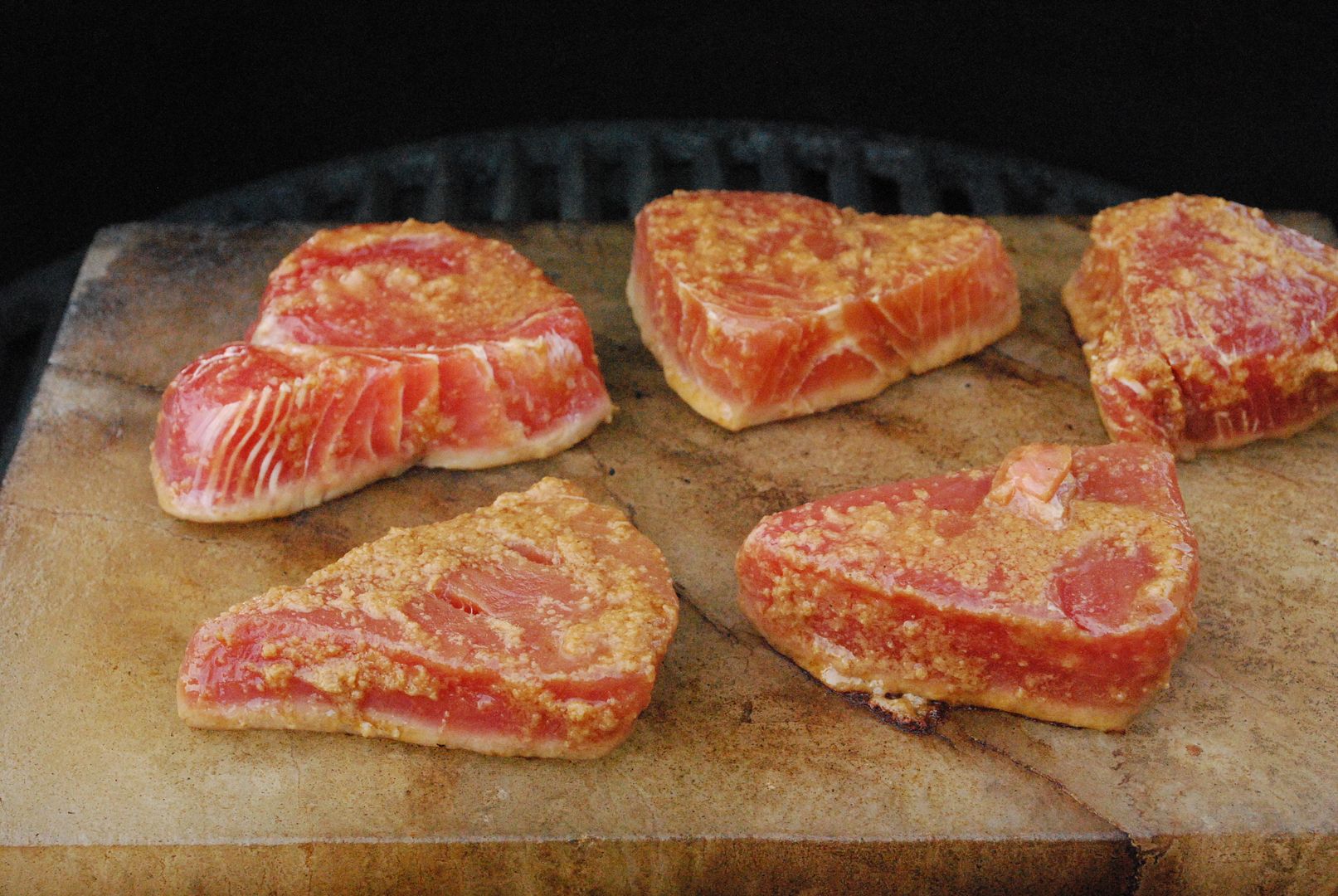 Seared on the Salt Stone for 1-min. a side.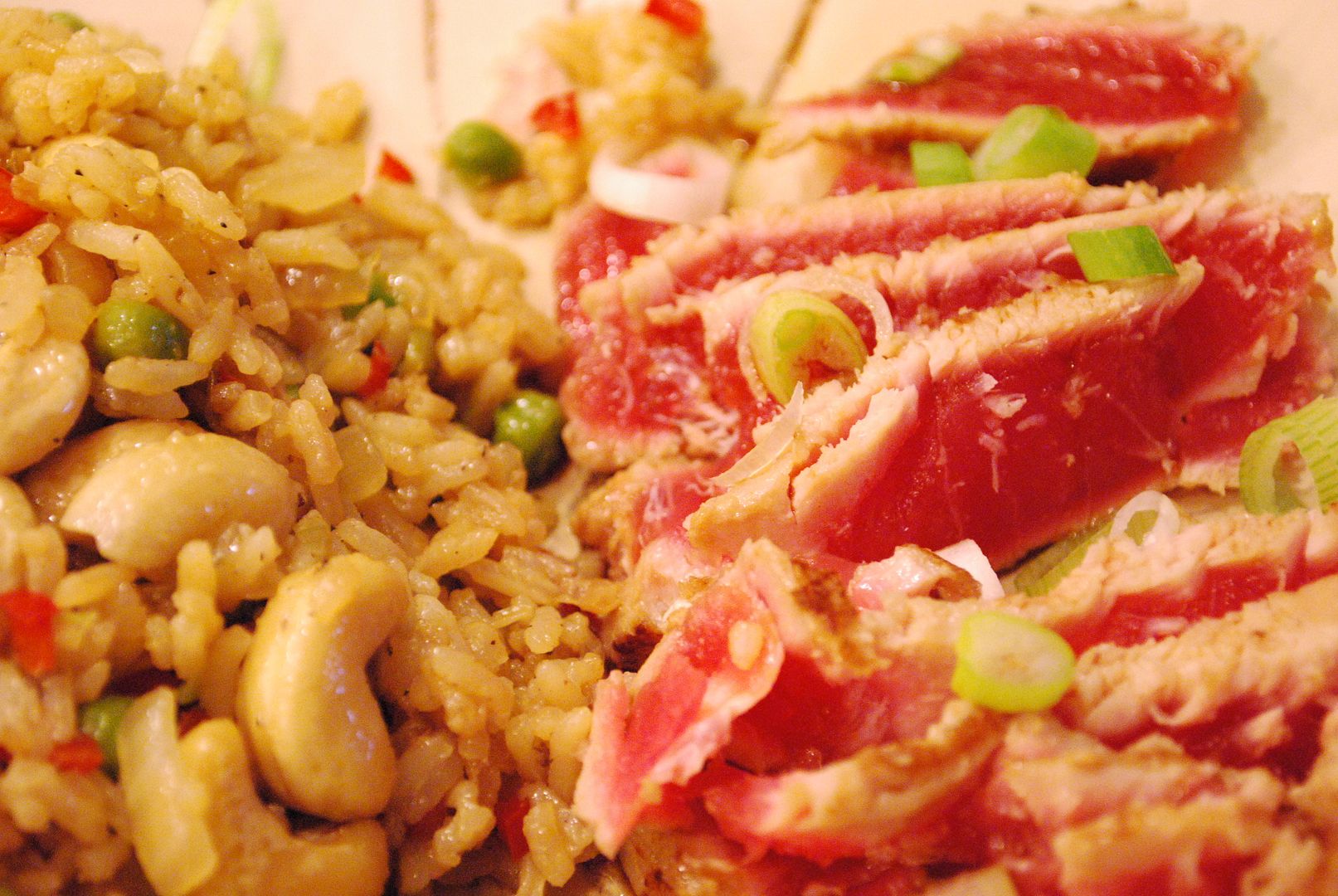 I must say that cooking on the Himalayan Salt Block adds another dimension, I did not use any oil for the sear. A wonderful meal.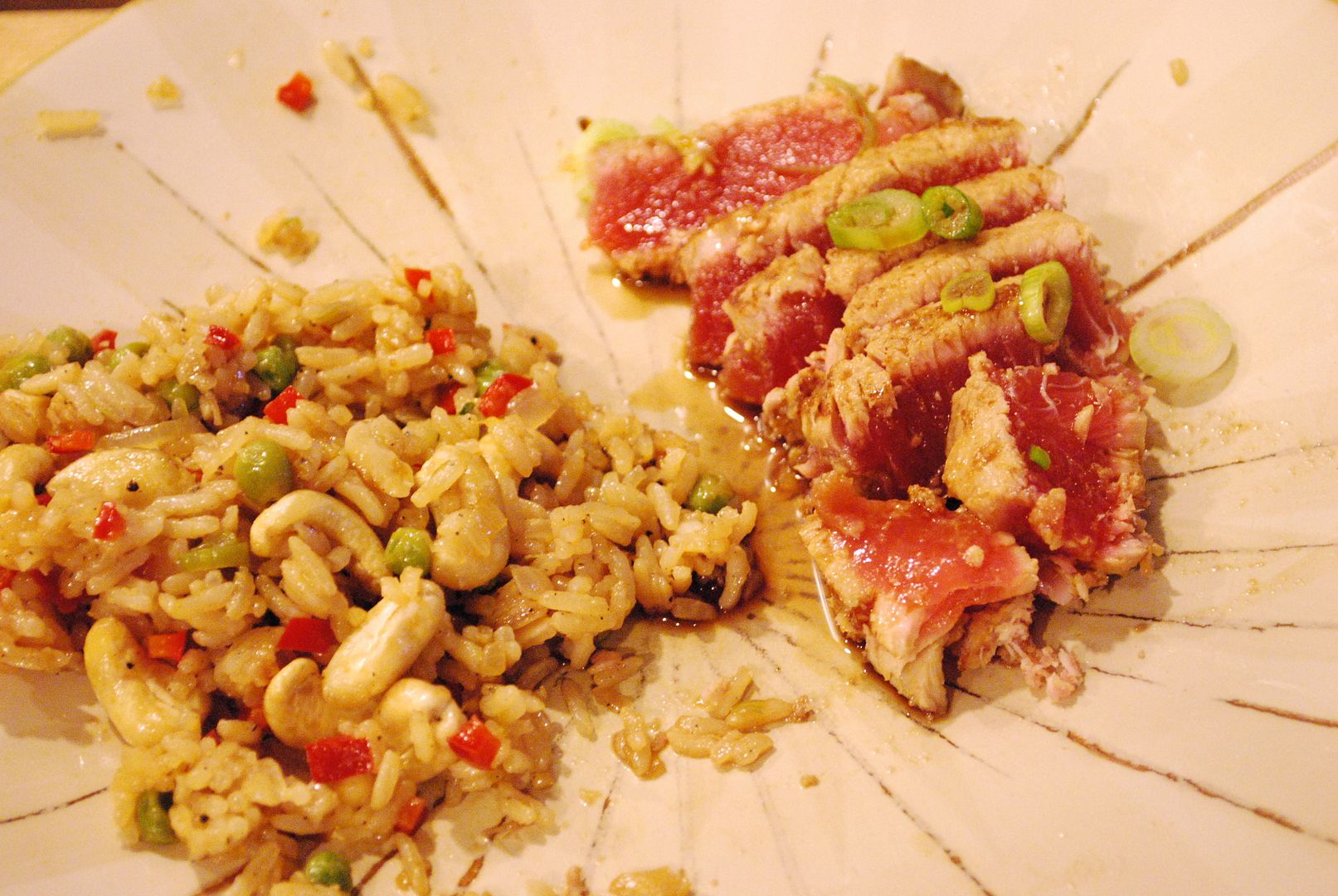 I went back for another serving.
Recipe:
http://simplyrecipes.com/recipes/seared_ahi_tuna/
Recipe:
http://chinesefood.about.com/od/rice/r/vegetable-fried.htm
Thanks for looking
Ross