With winter in full gear, we're enjoying all the awesome photos of EGGs in the cold weather. Stay warm with some of our favorite Dutch oven recipes:
Chicken & Dumplings
,
Chili Con Carne
and
BLT Soup
.
The Big Green Egg headquarters has moved - come visit our new location and check out the museum! 3786 DeKalb Technology Parkway, Atlanta, GA 30340
Ribs First Time Out
Well it's Sunday evening and after all the fuss I caused asking questions regarding how to cook ribs since my plate setter came broken, I felt it was necessary to share my experience. The ribs came out simply great, if I do say so myself. As a matter of fact I do believe that these were some of the best ribs I have had in recent years (home or while eating out). I used WessB's 3-1-1.5 method with Steven Raichlen's Basic Barbecue Rub and his Still House Barbecue Sauce (both from his Barbecue Bible - Sauces, Rubs and Marinades). The only variation to WessB's method was that I did not apply any BBQ sauce at the end of the cook, I serve it on the side. Both my wife and daughter during this cook were constantly kidding me that I looked like an expectant father. I was constantly check to make sure the dome temp. remained at 250. I was very pleased to see that for the entire cook the temp. did stay at the required 250 with no correction once the dome temp. was set. I would like to take this time to thank the Naked Whiz for his pictures and instructions as to how to make a home made grill extender and to all of you that have helped me this week. Anyway without any futher adieu here any my pictures (notice first post and I have multiples. I guess I did pay attention in scholl after all).[p]
All wrapped up with no place to go[p]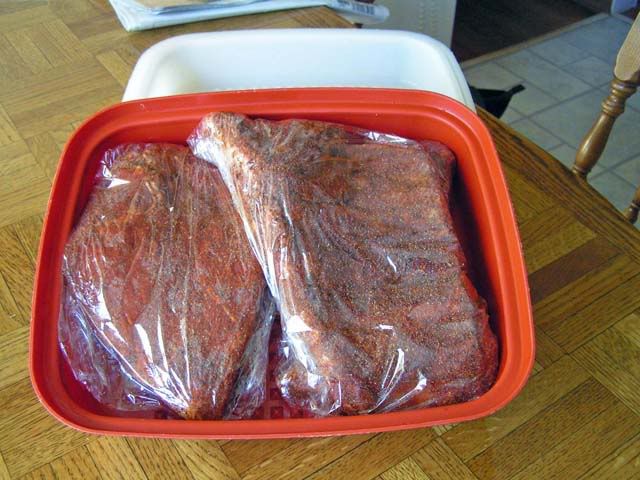 [p][p]Playing to a stand up audience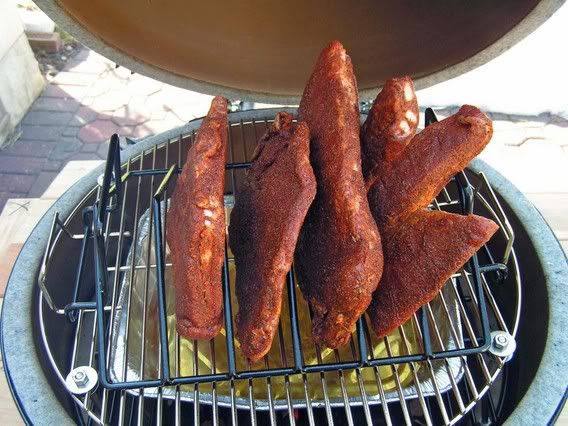 [p][p]3 hours later and still standing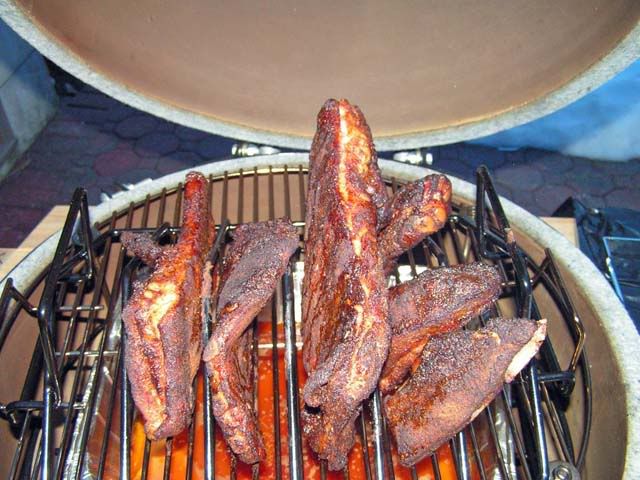 [p]
Under Wraps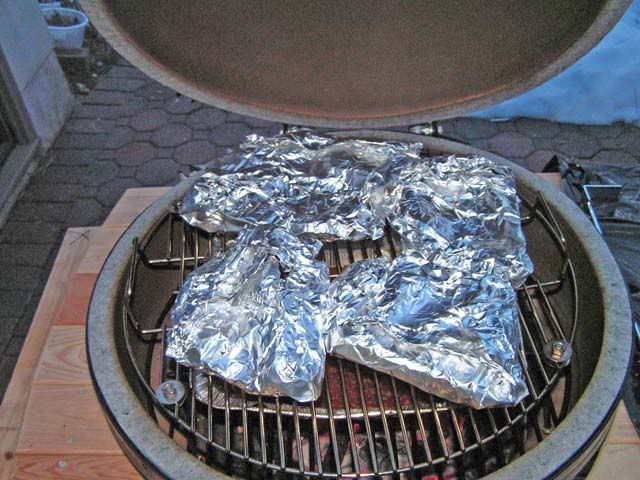 [p]
We're finished in here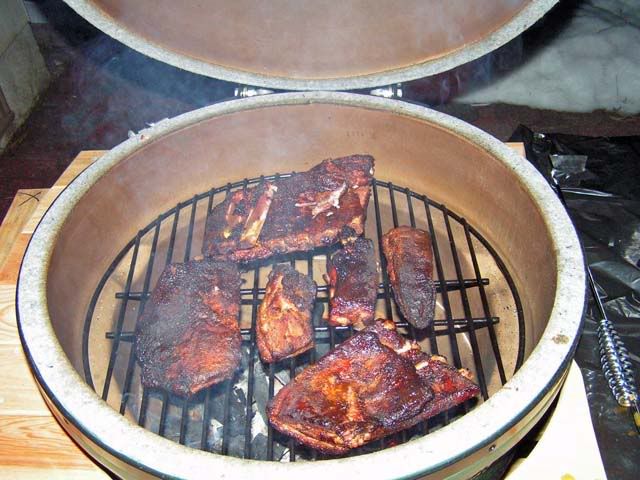 [p]
Getting ready to be served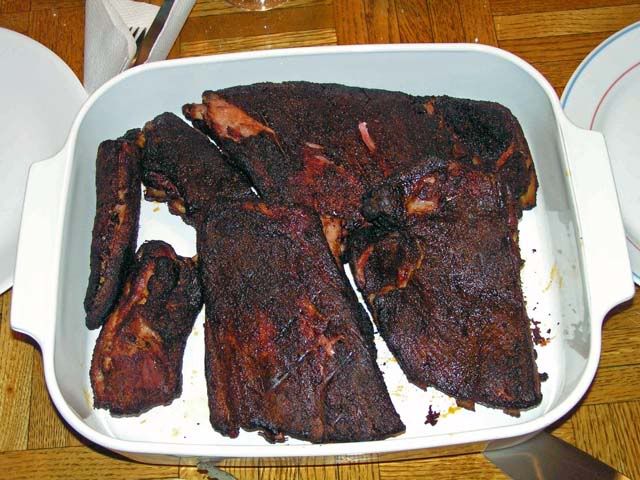 [p]The Retired RailRoader is one proud cook!!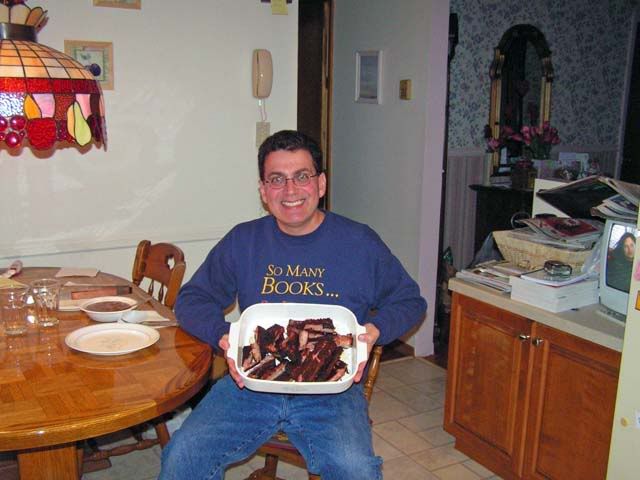 Everyday is Saturday and tomorrow is always Sunday.