Yesterday's Toronto Blue Jays game. They are in Dunedin for spring training, and were playing againste the Rays. I am not into baseball, but I am into tailgating with the eggs.
We got there early, were the first ones in the parking lot.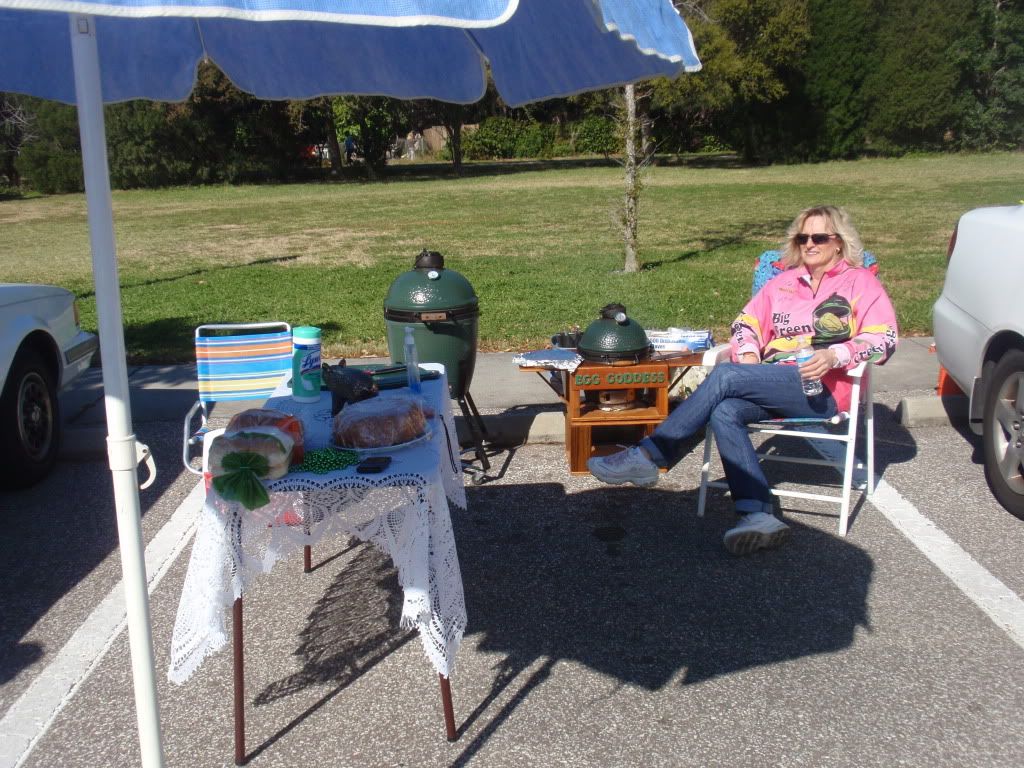 Buffalo Chicken Dip, it's buffalo chicken wings without the skin and bones: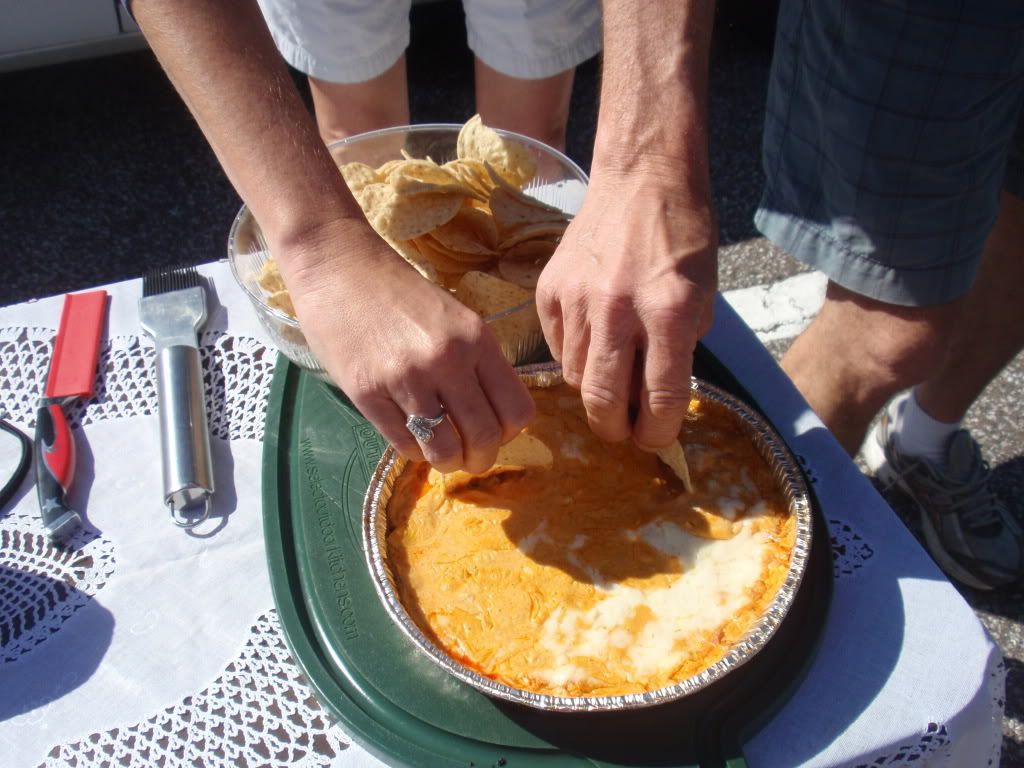 A fattie, Jimmy Dean Hot sausage rubbed with DP Jamaican Firewalk, and glazed with blueberry chipotle sauce:
Wings, how boring, but a friend requested them, these were marinated in Mojo Criollo. Also hot dogs, and hamburgers, no pics.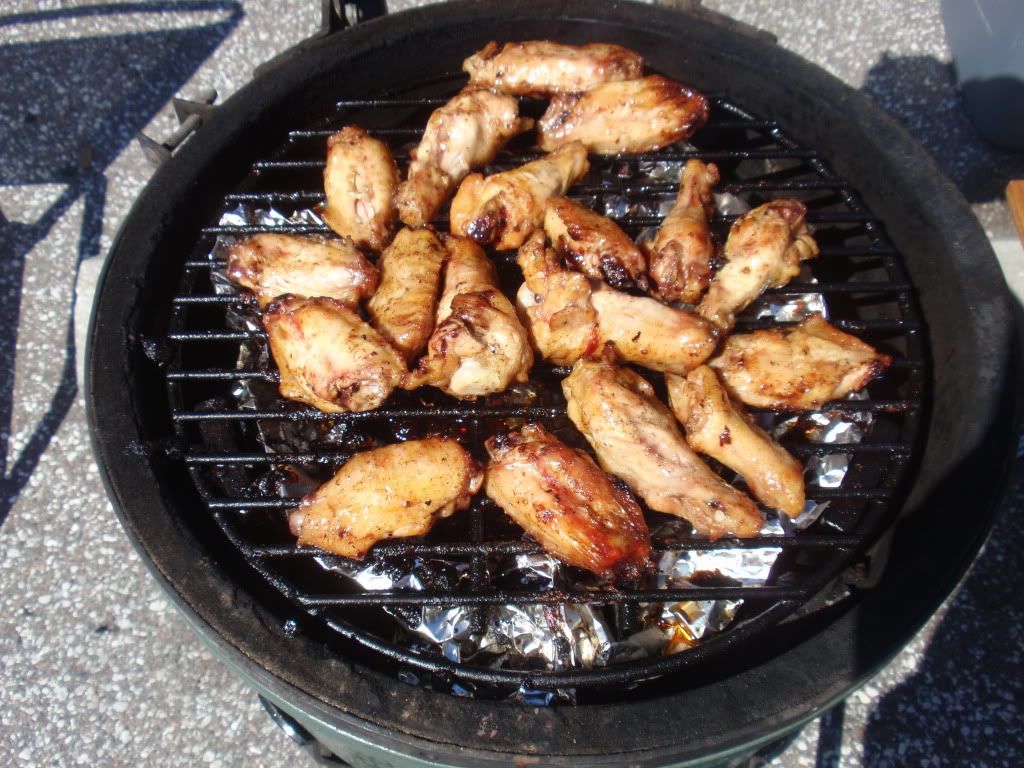 Quote of the day "Faith, only you would bring these napkins to a tailgate!"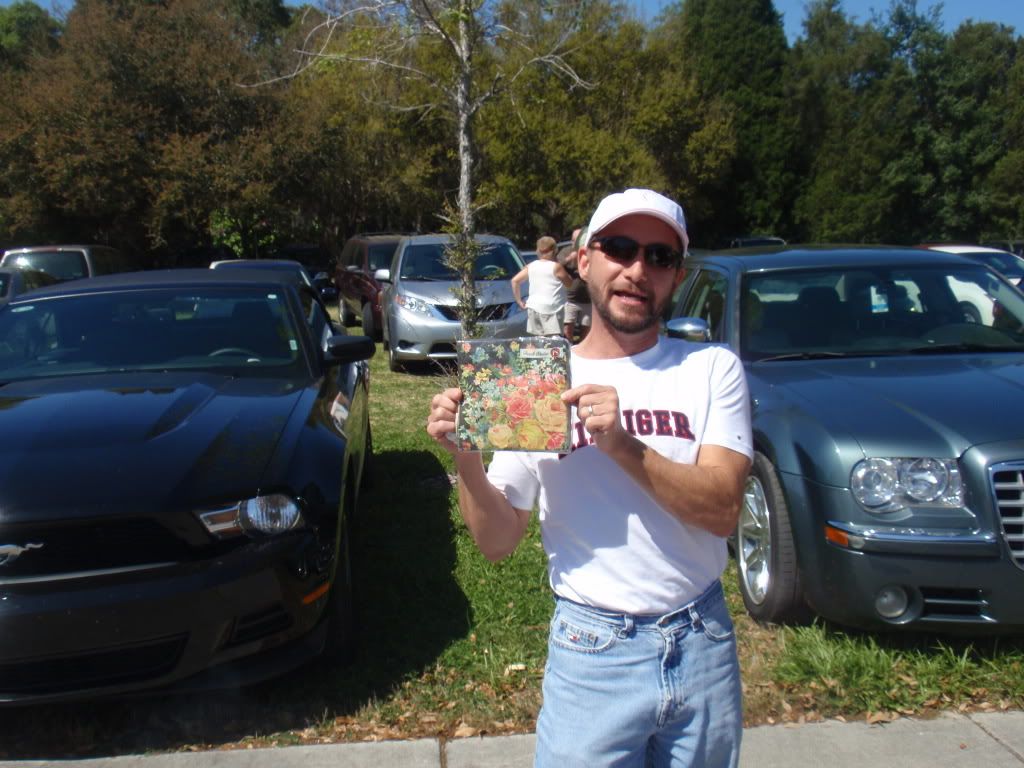 The hands down winner of the day was meat on a stick. The perfect stand up and chit chat food.
Marinated Pork Sate with peanut sauce: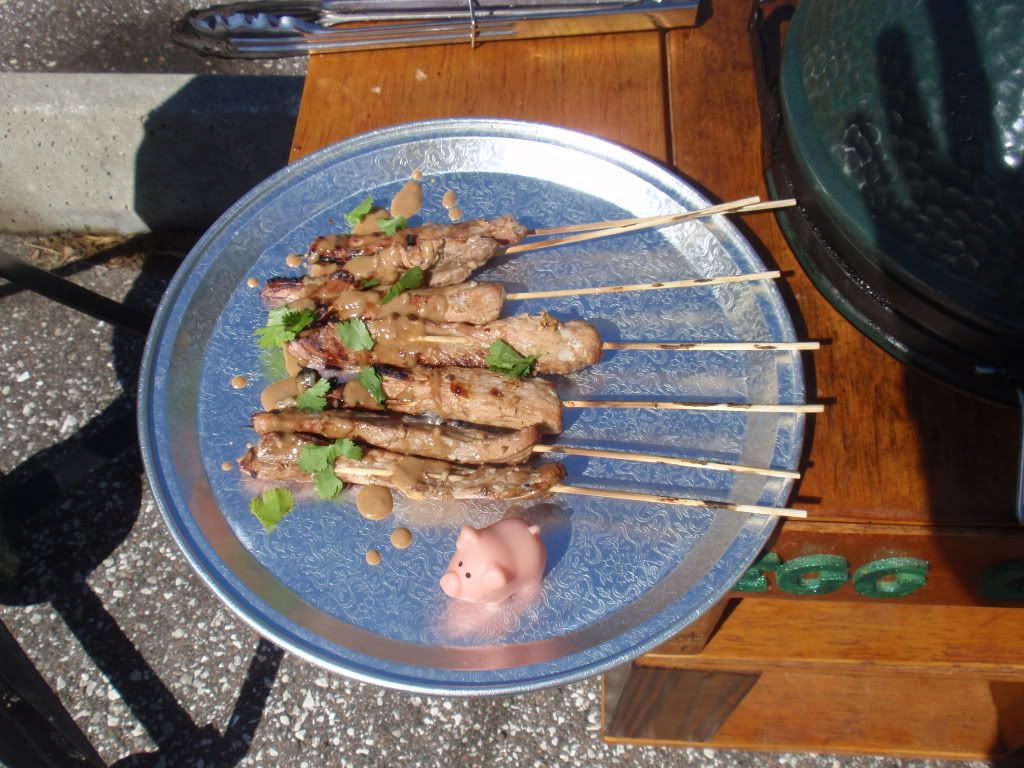 Even the parking attendants liked it. Look closely and you can see the stick in his hand~
Daisy, the pig made her tailgate debut. Look, she has a piglet friend~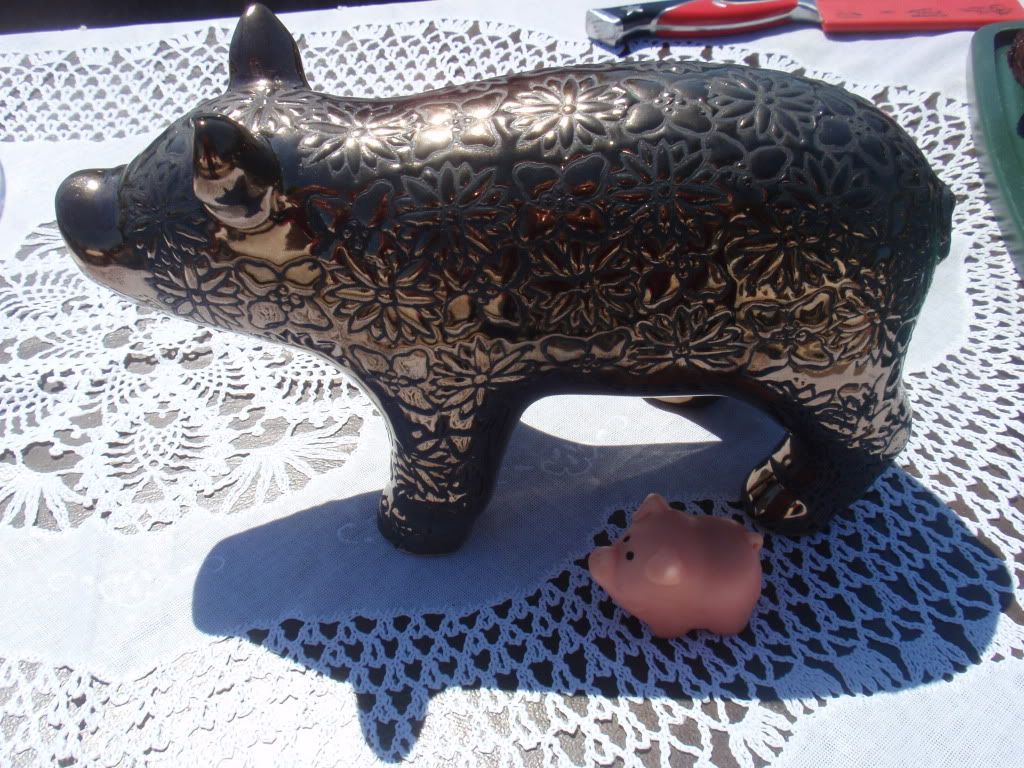 I made a rum cake, which everyone loved. It was a perfect 77 degrees in the shade:
Now it was time to go into the game, even though I would have rather stayed outside and cooked more.
It was really hot inside the stadium, they had us packed in there like sardines, with no shade, and no cupholders. (It's an old stadium.)
Here is the actual game that I did not watch:
The piglet got smuggled in, along with some rum cake and peanuts. The people sitting near us thought we were nuts.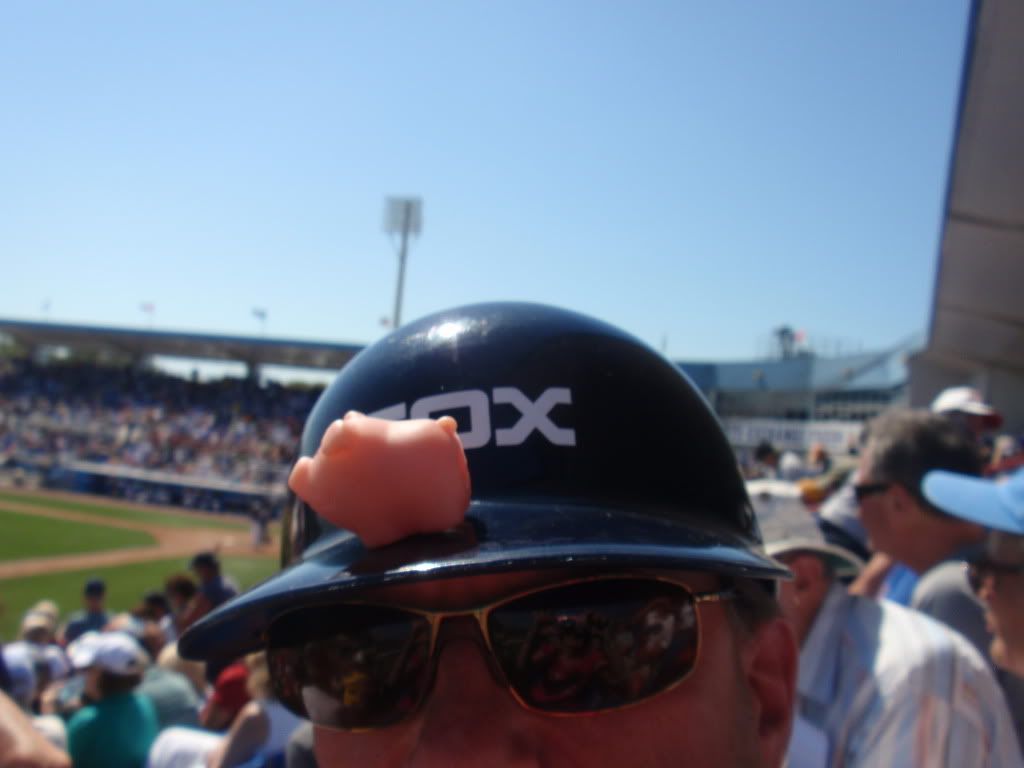 Life is fun.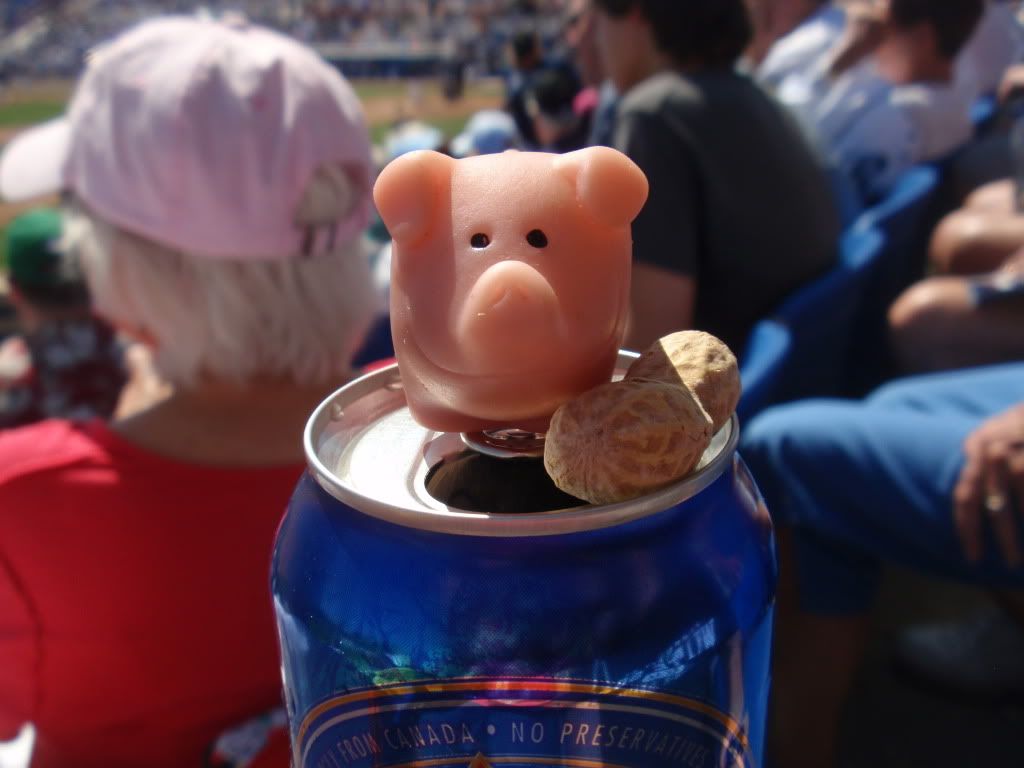 Don't ask who won, I wasnt paying attention and there was a huge pole in the way of the scoreboard.
Happily egging on my original large BGE since 1996... now the owner of 6 eggs. Call me crazy, everyone eLse does!

3 Large, 2 Smalls, 1 well-used Mini