As some of ya'll know, I had a 3.5 lb calf brisket that came from an 800 lb locally raised grass fed cow that I was going to smoke Friday.
I fired up the egg around 11 or 11:30 and let it stablilze to 250 while puttering around the yard a bit. Threw the brisket on at noon.
Had some friends come over about 2. Decicded to play some Giant Jenga
Gotta be careful when it falls down.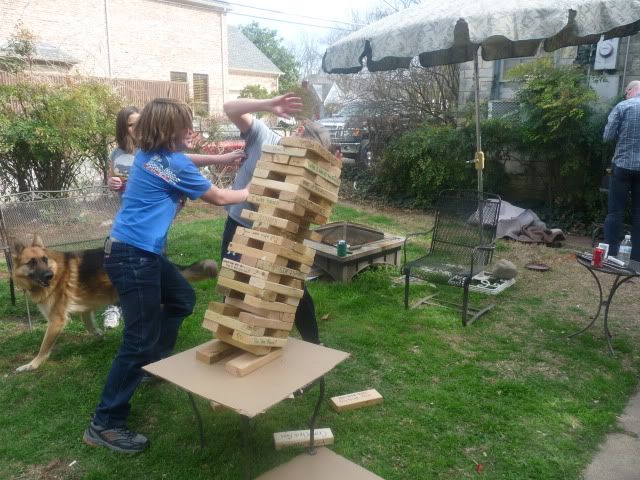 Chugging right along.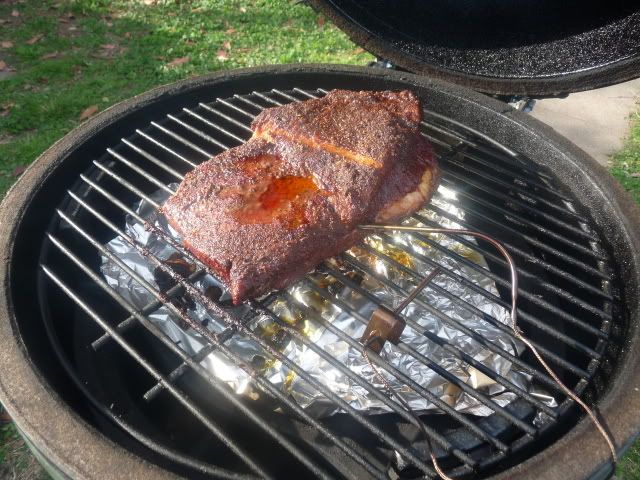 Not sure when I pulled the brisket because I wasn't paying attention to time. It had gotten to 195 and the temp probe slid in and out of a few places like buttah! So got these babies on the egg.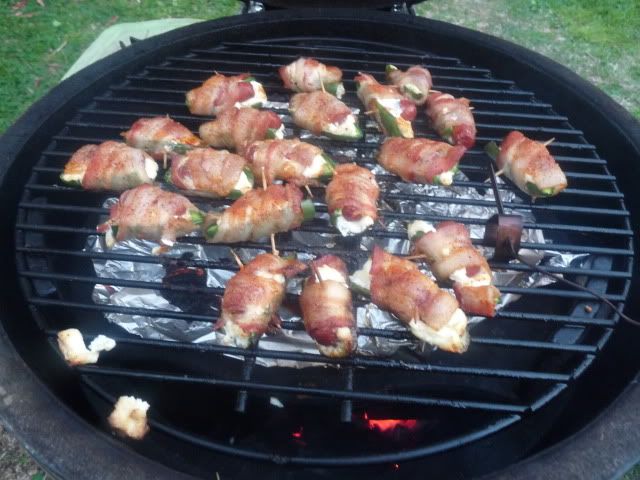 We got bored with the Jenga and my buddy with the hat suggested some ladderball.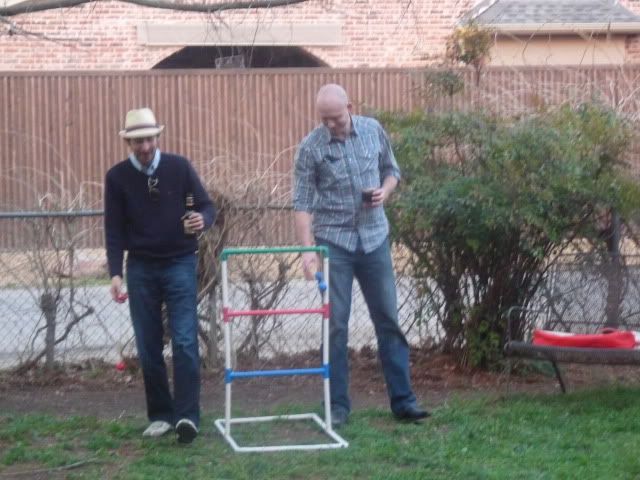 Just about done.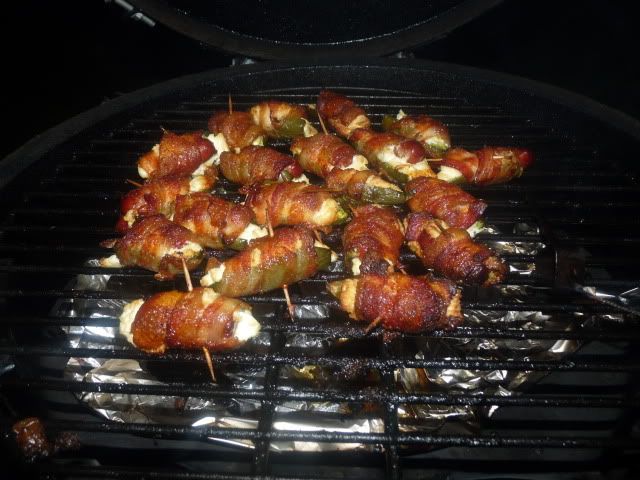 Wife had bought some jalepeno cheese sausage at Central Market. Can't member the brand.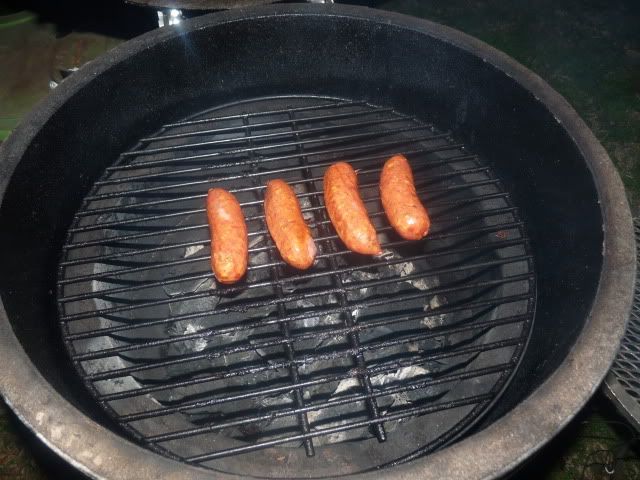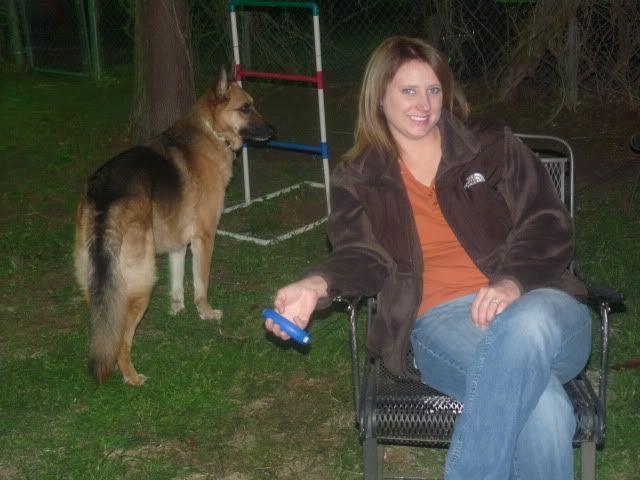 After a few hours in a cooler wrapped in foil and towels it was time to slice up the brisket. There really wasn't a smoke ring. I think it was due to the fact that in about an hour and a half, the brisket had already rocketed to 160 and hit the plateau.
I thought it was an ok brisket. The flat seemed a little dry, but the point really good. That's the only part I ate. After dinner, we had a little fire and some more Jenga before calling it a night.
Richardson, Texas
Griffin's Grub or you can find me on Facebook
The Supreme Potentate, Sovereign Commander and Sultan of Wings