Finally got a day off and absolutely beautiful weather on the same day!Got my new wok from the wok shop yesterday,
thought I had some leftover rice for some egg fried rice, apparently the fridge nazi got it, so on to plan B.Still gotta use the wok!!
diced some baccon and let it crisp
removed the bacon and put in some diced taters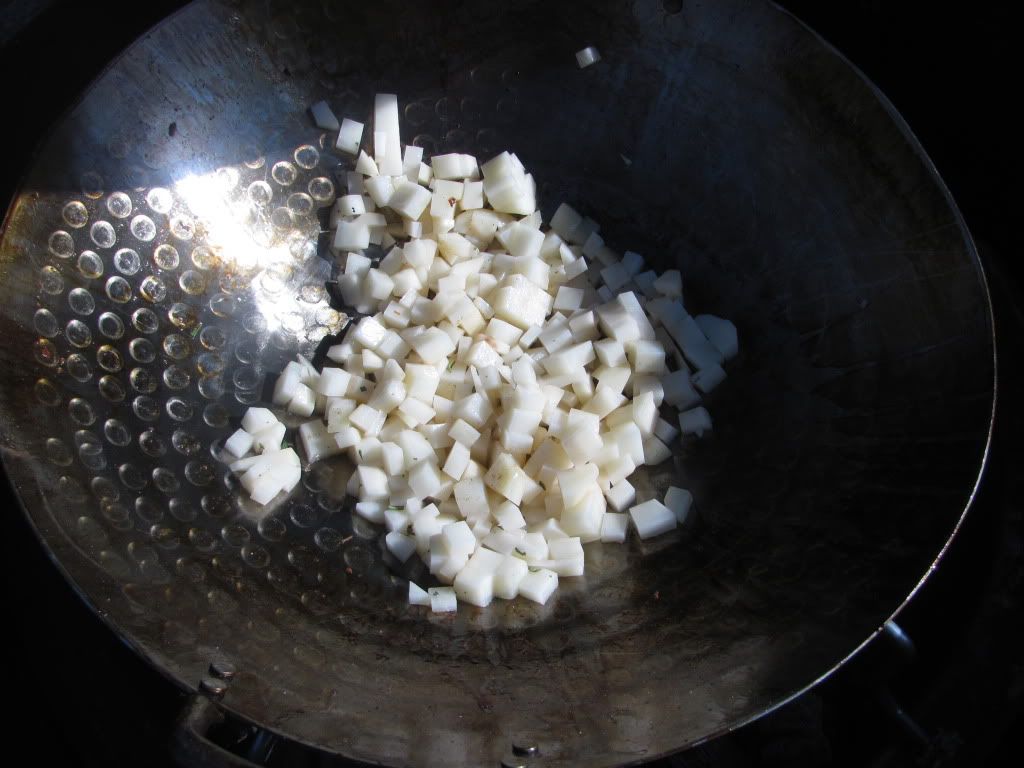 added some eggs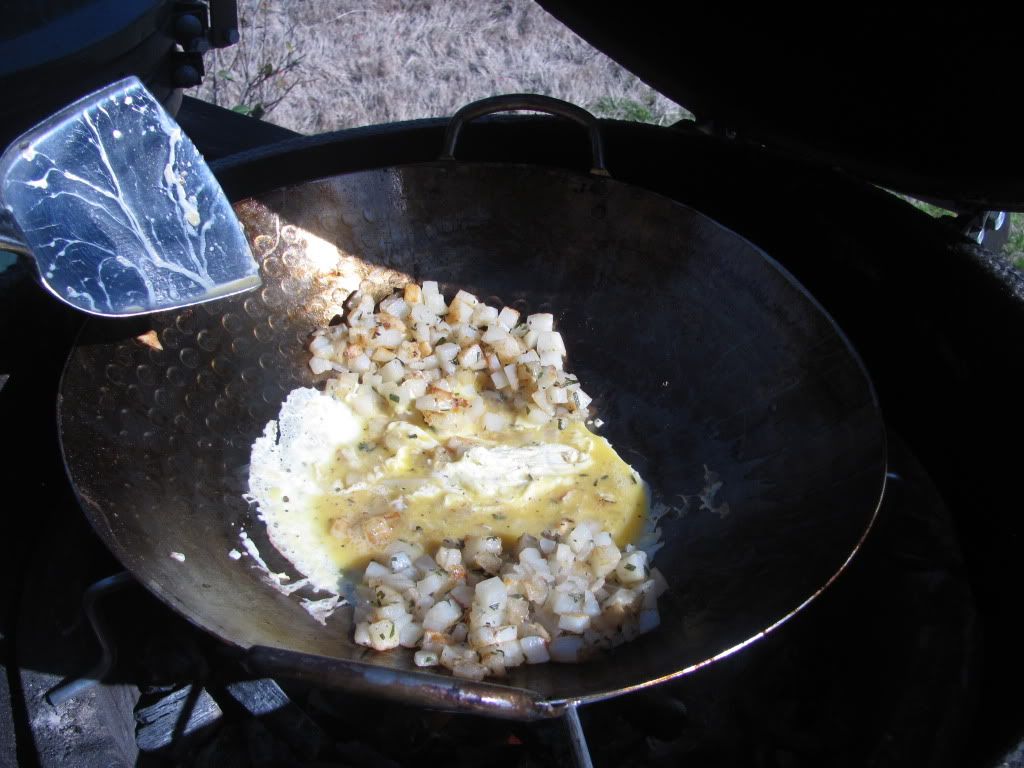 put the bacon back in, some fresh rosemary and red chile flakes, off the egg, stir in some cheese and breakfast!!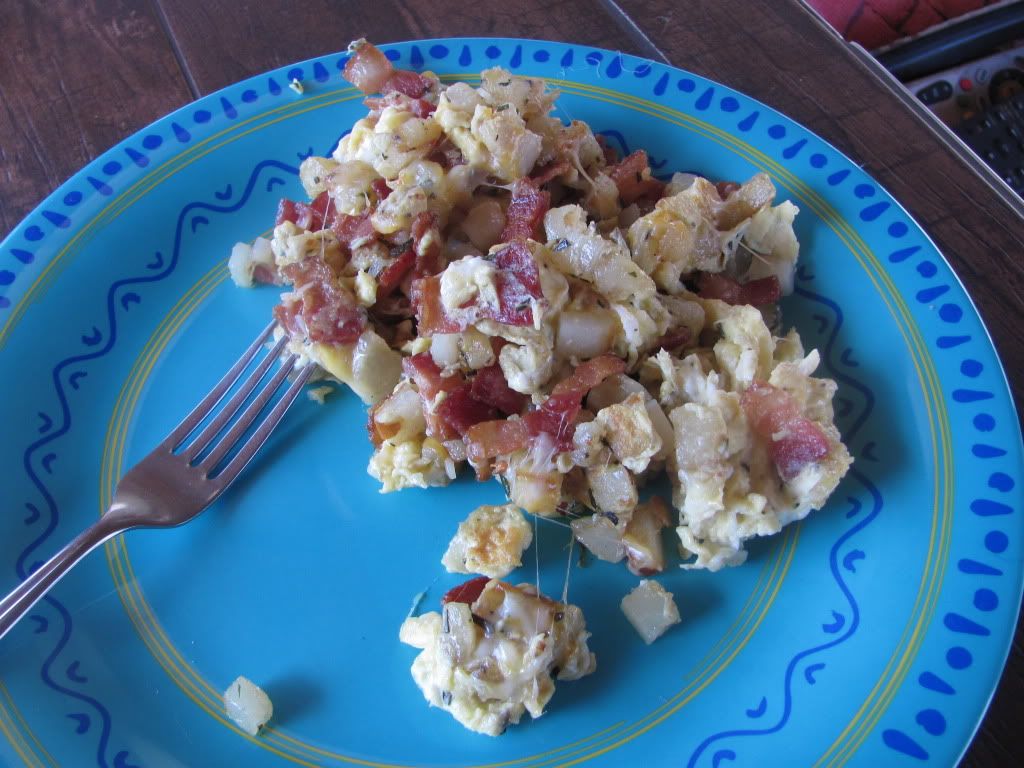 Have a good day, Y'all, I'm off to a day of yardwork!!