Here we go.
Fired up the small egg, added pecan wood and indirect setup, dome at 325 degrees. One rack of baby back, two sweet taters for tonights dinner.
After 1 hour, lookin good. Pecan wood has a very mild smoke.
Time for the braising stage. I have a very nice bean pot just the right size. Added apple juice and the ribs for a 30 minute steam bath.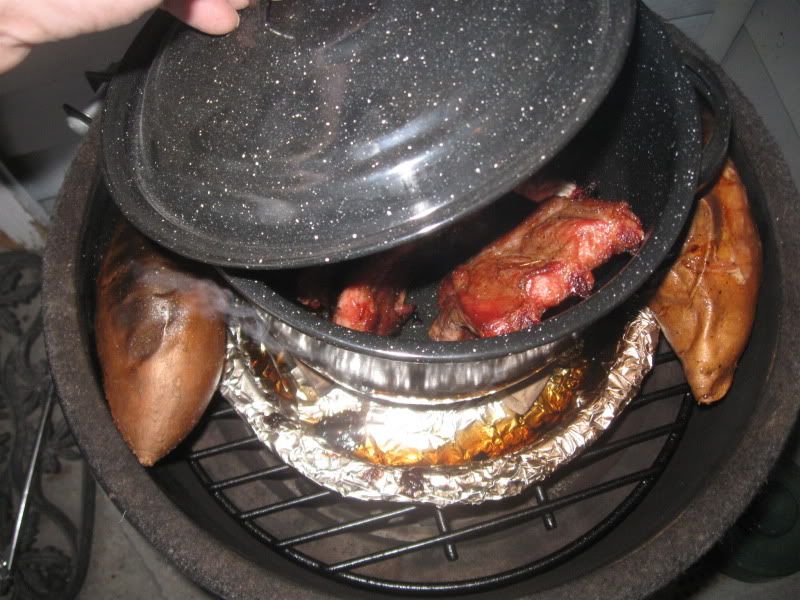 Hooodooooogy, now I'm getting hungry. Moved the ribs back onto the grid and for 30 more minutes I mopped with an orange marmalade/BBQ sauce blend to finish them ribs, yeah baby.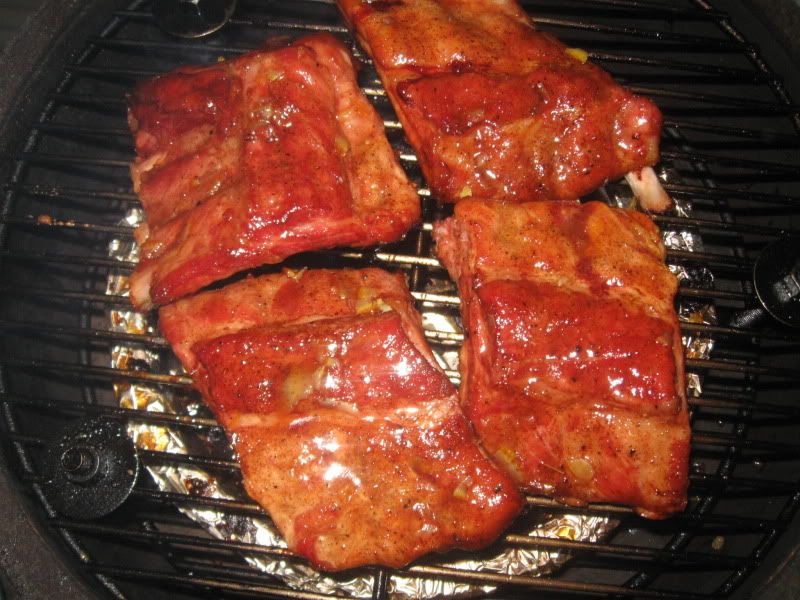 All done!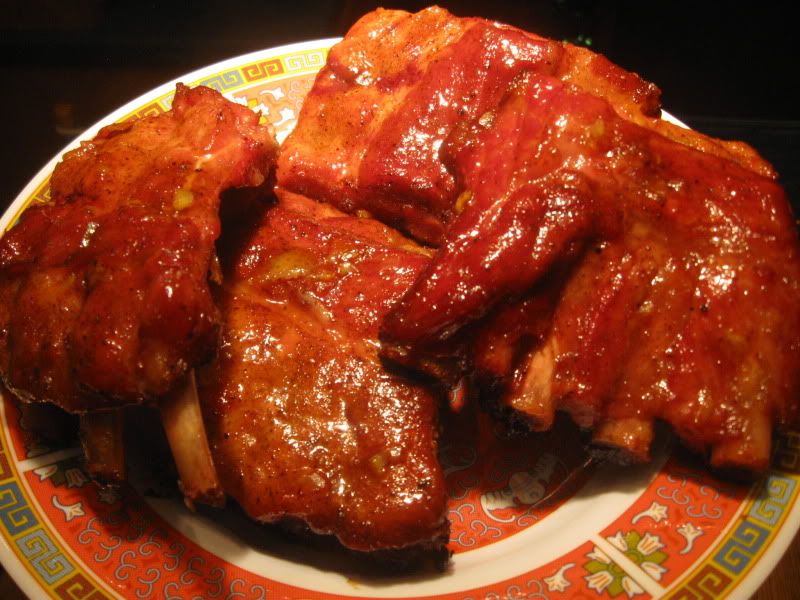 I had a powerful hunger by the time I put the camera down, let me tell ya. NOW it's time to dig in!
Hope you enjoyed the picture show. :cheer: