The wife said she was jonesin' for some steak, but I was feeling like more than just a nice hunk o' meat.
Skirt steak, trimmed and seasoned simply with salt/pepper and marinated for 8 hours in my favorite Chimichurri recipe - simple Flat Leaf Parsley, Cilantro, garlic, red pepper flakes, S&P, red onion, red wine vinegar and EVOO in the food processor for a few blasts:
Gotta save some of that sauce for post cook too.
Also caught a great deal on some pretty 16-20 Gulf Shrimp....so I had to help out those fishermen on the coast and grabbed a pound. Marinated them in EVOO, garlic, cilantro, fresh pears, sugar and some habenero - marinated for an hour:
Had done a cleaning fire last night, so the egg was easy to get up to searing temps quickly....spider and cast iron grid in place, check!
Skirts First -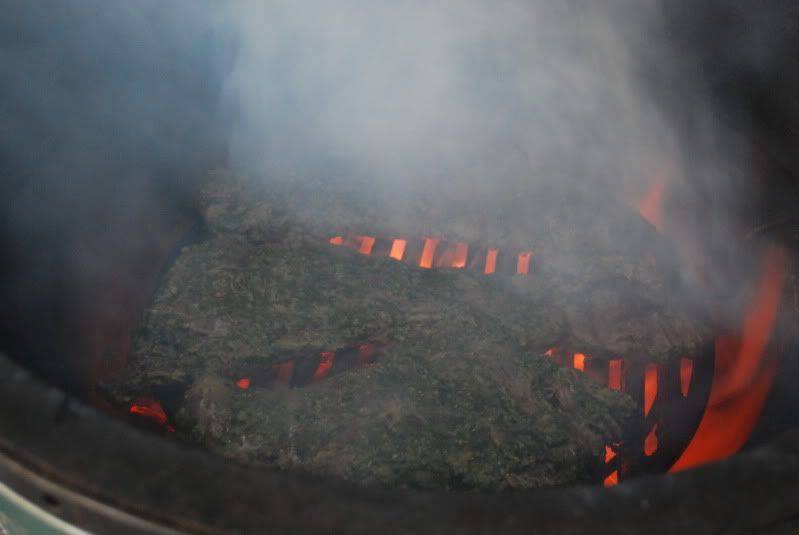 About 3 minutes per side, closed the bottom vent and put a standard grid at ring height, added the shrimp...shortly followed by some foccacia:
Plated and ready to go....the additional chimichurri adds a great fresh profile to the steak.
Everyone is stuffed.....but we have a King Cake for dessert waiting!