I guess it was probably Stikes 100 day dry aged ribeye that put me over the edge. (Or perhaps it was Bubba Tims 'surprise' Super Bowl party for 40 that demanded the second fridge!) Regardless...We went "ALL IN"!!! Thought it through, and took the plunge!
Found Prime meats at Costco. Not being totally sure about the quality, I bought a couple steaks before buying the sub-primal, and they were AMAZING. (the steaks were sold fresh, mind you, not dry aged.)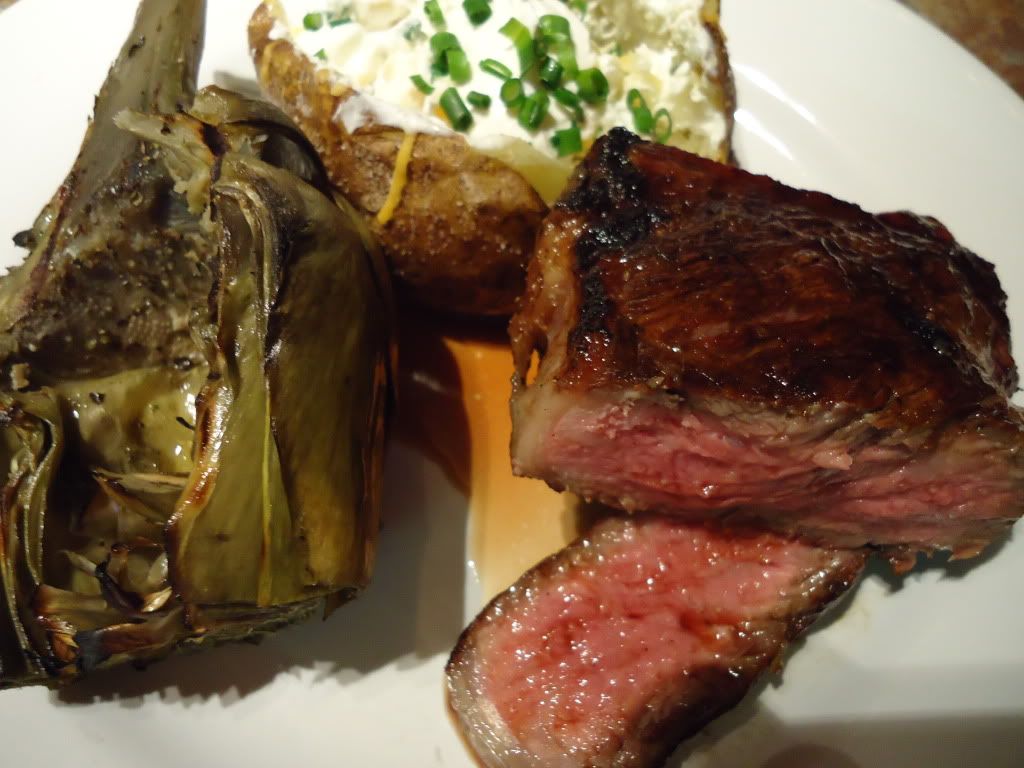 Seriously, melted in the mouth like buttah...with grilled artichokes and a simple baked potato. Amazing!
This prompted me to take it to the next (anticipated) level of home dry aging. So here are the TWO sub primals...one strip, one ribeye....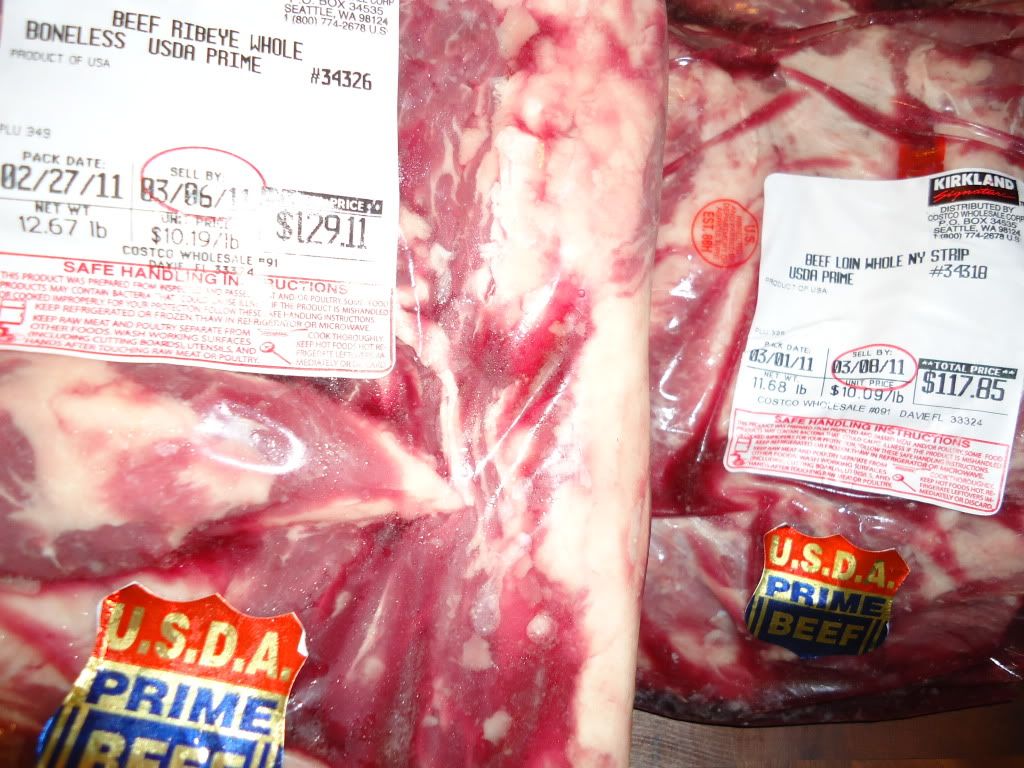 While at Costco, found an oversized stainless dish drainer, that yes...fit both sub primals!! I was excited! I modified the drain draining board to catch any drainage (which amounted to just a few drips)...not worth my efforts there.
So here they are, drainage board removed to increase airflow, and they are now officially one day old!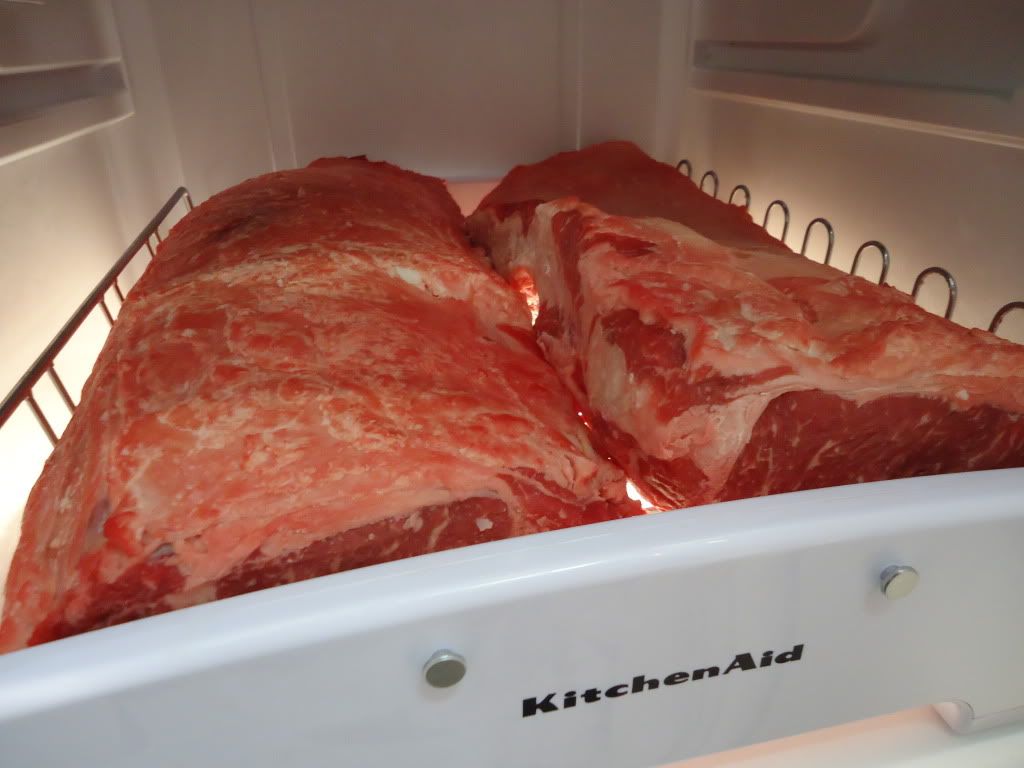 Honestly, I can't thank Stike enough for his dedication to sharing this, so simple, but so rewarding endeavor! I'll keep you posted as this progresses! I see wonderful steaks in our future!
Stike, seriously, thanks again for the inspiration, and giving all the confidence to do this at home!
Be well everybody, and happy Eggin'!!