Actually it is duck 2 1/2 ways if you count cooking potatos in the duck fat. YUM :laugh:
This was a fun cook and it turned out fantastic. I bought a whole duck and cut the leg/thigh pieces and breast halves off and set them aside.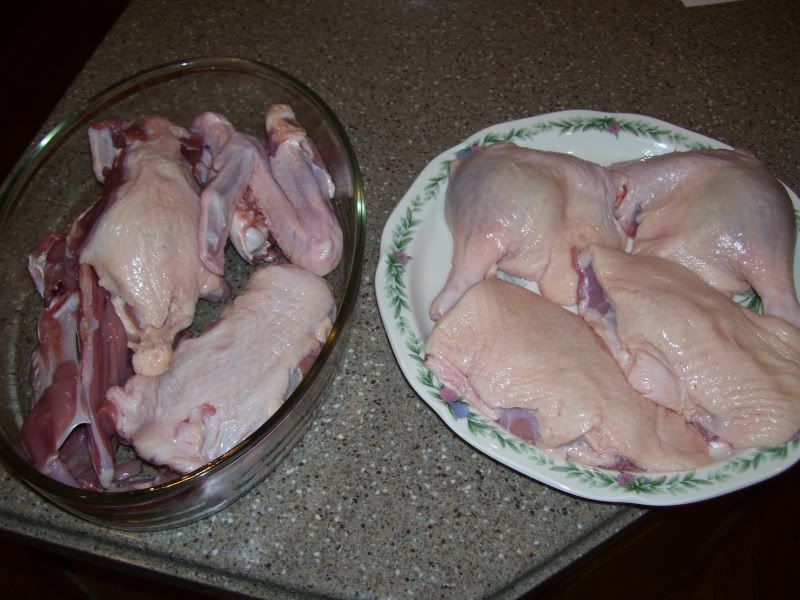 I started by roasting the rest of the parts as a start to make some duck stock.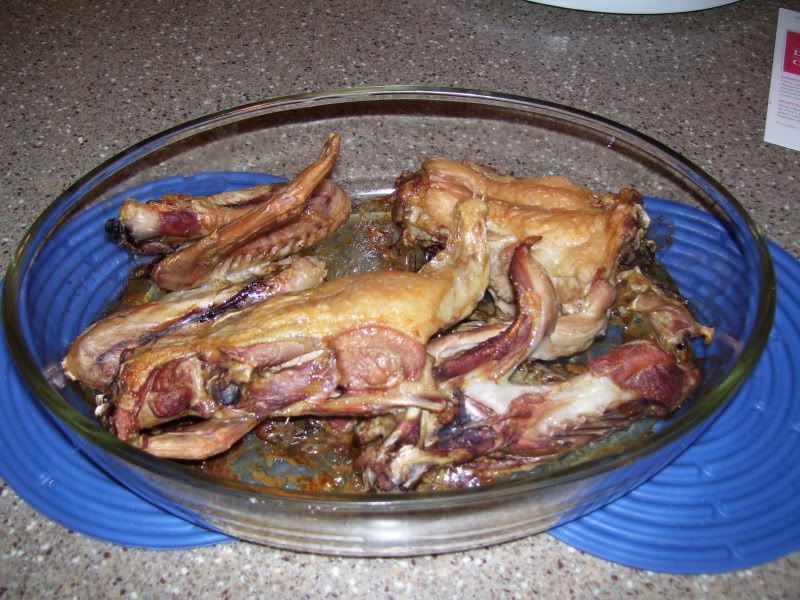 While the duck was roasting, I cut up some veggies to add flavor to the stock. I added a yellow onion, with the skin on, because that adds color to the stock.
The second step on the stock was to saute some onion, shallot, carrot and celery.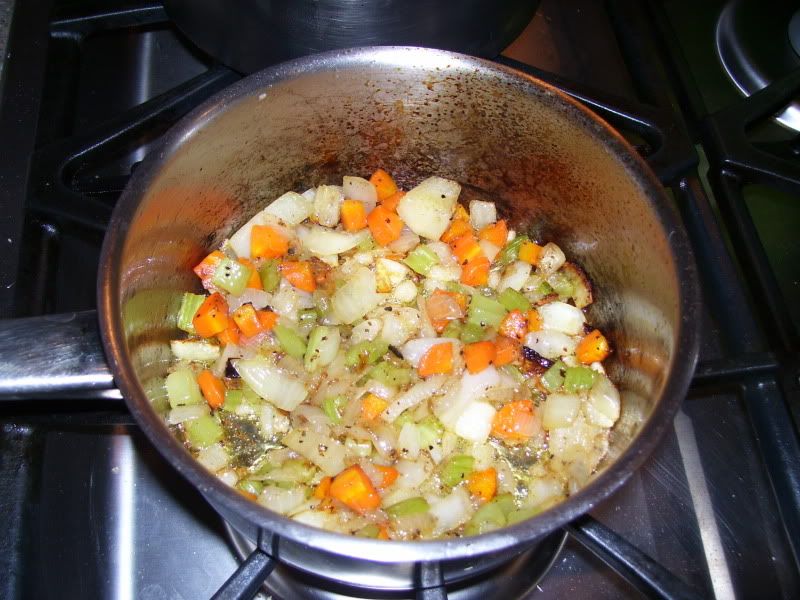 Then I added a cup of port wine, a habanaro pepper and a bay leaf and let the port reduce down until it was almost dry.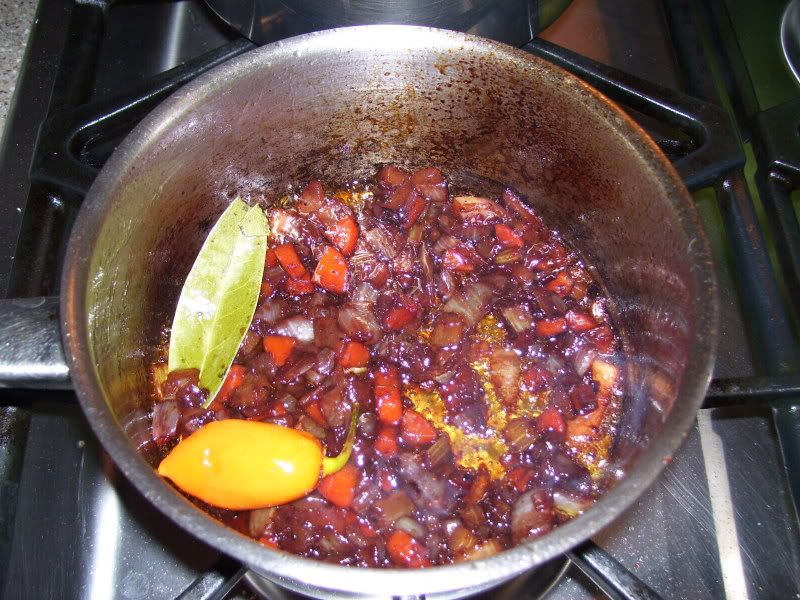 Then I added a cup of the fresh duck stock and a handful of dried cranberries and let it simmer for another 45 minutes.
From there, I strained the sauce, reduced it a little more and added a stick of butter.
Meanwhile, the leg thigh combos had been cooking, with the Guru in control, for about 3 hours at 240, with some pecan for flavor.
When they were almost fall off the bone tender, I put the breasts on for 30 minutes to get warm through and some smoke flavor. Then I brought the breasts in and seared them in a hot skillet.
I boiled some red potatoes, let them cool, gently crushed them down like a hockey puck and fried them in the duck fat that I got when I roasted the duck. I topped them with sour cream, sliced the duck breast, added the sauce and dinner was served.
I have a bunch of duck stock that I am going to freeze, so I can just buy the leg/thigh combos and breast pieces, next time.