I saw a post the other day where someone cooked a duck breast in a CI skillet on their grill. A little light went off and I thought, it might be good to try a reverse sear on a duck breast. The thought was that the slow cook could give some good flavor and get rid of some of the fat and then a quick sear in a CI skillet.
I started the breast cooking direct, on a raised grate, on my Small BGE, with cherry for smoke. It took 30 minutes to go from refrigerator temp to 120. Next time I would pull it at 110.
Then I dropped it into a skillet, skin side down for three minutes and one minute on the other side.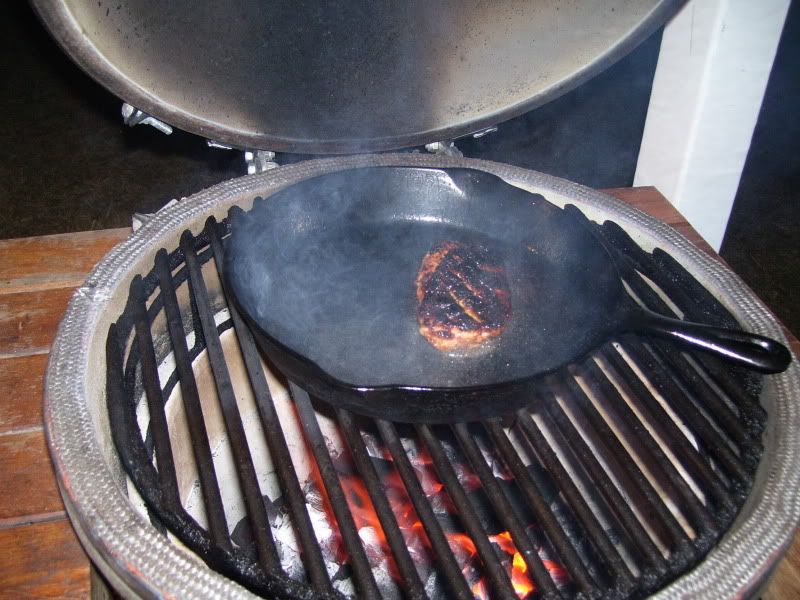 It was a little more done than I was shooting for, but the flavor was great. I think that this has promise.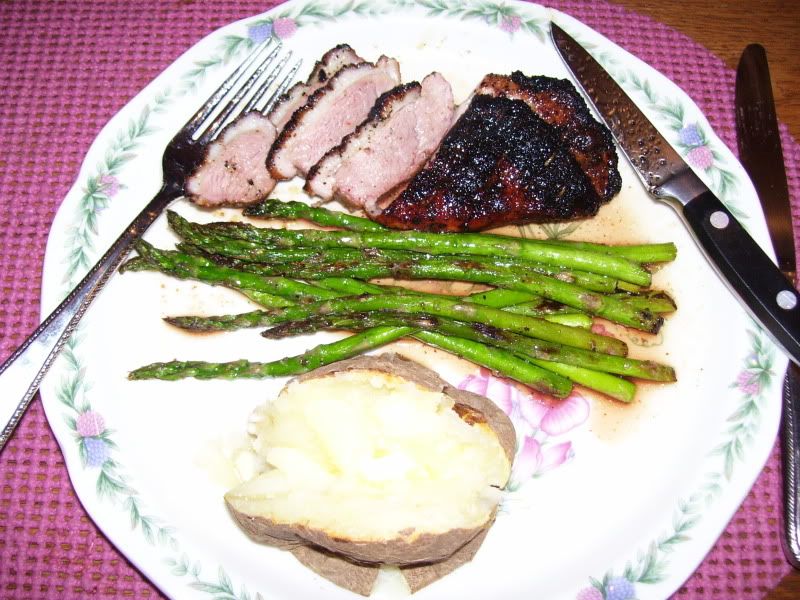 Next time I will pull from the first part of the cook at 115-120 and I will cook it with the lid open, so that I minimize the roasting and get equal crisping, with less overall cooking.