Ok, what to do with these creatures? I'm far, far away from the ocean and this is a stranger to our dinner table so I'm wondering if this is going be good or just a disappointment.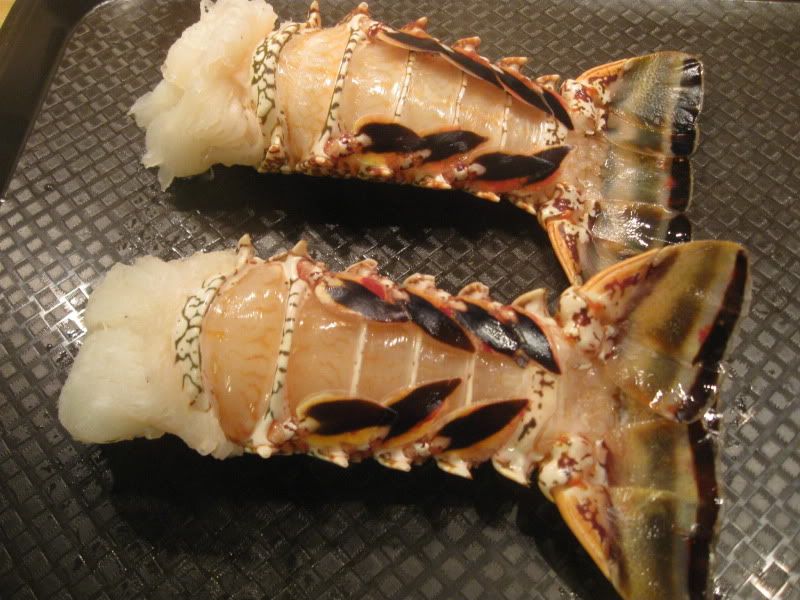 I find that people split the shell so I get my Chef knife out... "crunch", the shell splits and I pull the meat from the shell part way.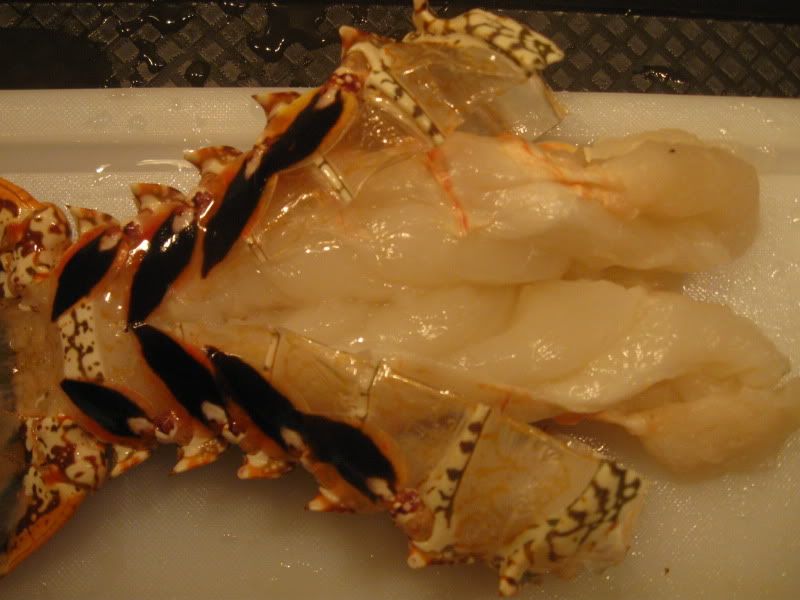 I find a recipe for a brush on marinade that's simple; Olive oil, lemon juice, paprika, garlic, salt and pepper. I brush it all over.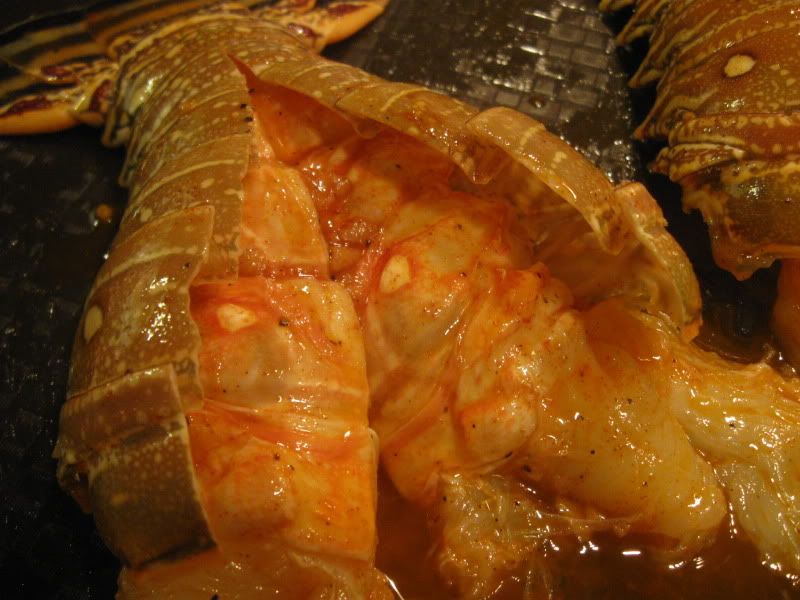 DianaQ already has the small egg up and running when I got home from work. Sweet. So it was all nice and fully heated. I went indirect for more control of heat and I added vidalia1's pecan wood for a little sweet smoke. On they went belly down.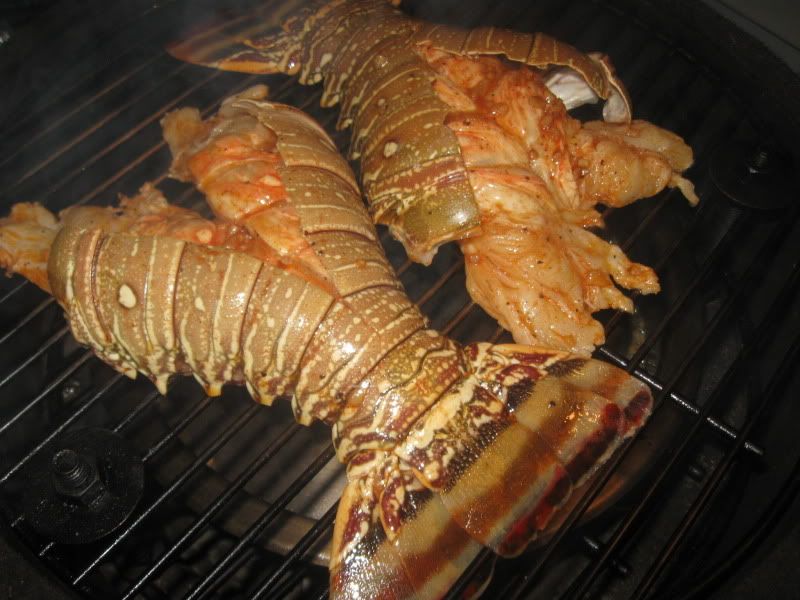 I flipped once and stayed with the egg, checking with my thermapen. They said "Don't overcook!"
All done and it's time for dinner.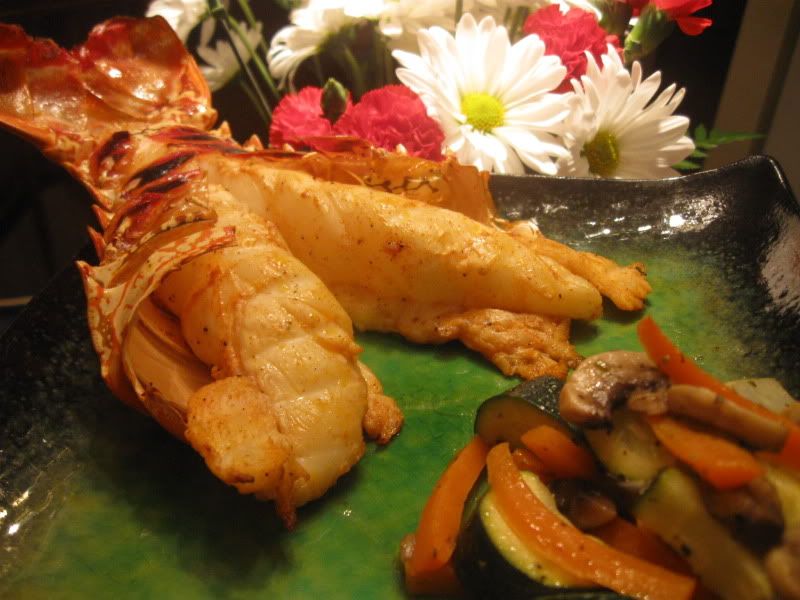 Was terrific! I scored on Valentine's day.